Technology solutions for finance
Digital innovation has powered the finance sector's revolution with the delivery of comprehensive services that stake a claim in the future of the banking sector. Consumer expectations are high, so the development of a strong communication strategy that showcases highly efficient and personalised services is key to building loyalty in a competitive market. Digital technology from Focus Group provides solid foundations on which to build a customer-centric strategy – what are you waiting for?
Seamless, and affordable solutions for financial institutions
Focus Group has a long history of integrating innovative technology solutions in the finance and banking sector. Our understanding of the finance industry and the people it serves allows us to build strong client relationships that aid us in paving the way for enhanced collaboration across numerous communication channels for colleagues, partners and vendors, in turn promoting loyalty and profitability.
Comprehensive reviews of your core business technology solutions help streamline your day-to-day operations and boost efficiency. With this information, our teams of experts can deliver a suite of operations in the finance industry that suit your requirements.
From business phone systems and IT solutions to connectivity services and cyber security, Focus Group will make sure you stay ahead of the competition, futureproof your organisation and deliver outstanding services to those you support.
Hassle-free IT for finance
The financial services sector has many unique requirements when it comes to compliance and the protection of extremely valuable data. As such, the technical support an organisation receives must be at the highest level and provide the ultimate degree of business IT support and security.
Focus Group creates custom-designed IT solutions for firms across the financial services industry from asset management and business banking to investment and wealth management. We don't stop at maintenance and monitoring, but continually review strategies to boost productivity, security and scale-up business.
Outsourcing your IT services has never been easier. Our IT support specialists will integrate a carefully curated IT strategy for your finance business, ensuring your data is safe and sound in the cloud, with sophisticated and robust backup and recovery plans in place.
If you're not already harnessing the power of Microsoft 365 business, with its productivity and enhanced collaborative merits, we can get the whole team up and running, quickly and easily. Find out more about Focus Group's IT support solutions.
Finance IT solutions: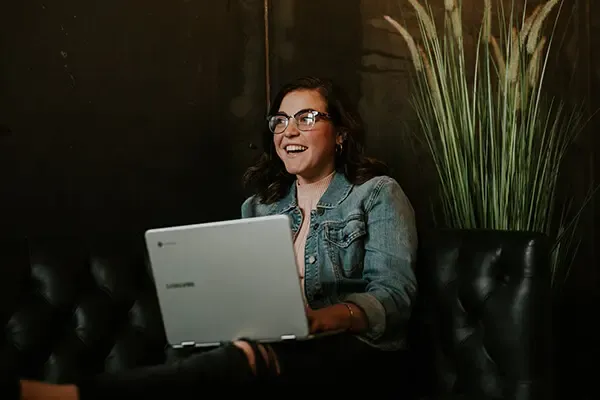 Lighting fast broadband for finance
The financial sector relies on the very best technology to guarantee digital fluency and seamless connectivity. In a fast-paced environment, connectivity challenges in the world of banking and finance should be avoided at all costs. Despite the fact that network connectivity is now a major requirement for business success cheap business broadband remains more sought after than quality business broadband – but what if you could have both?
Without a reliable and robust network, disaster can strike and while unplanned downtime is costly in any industry, it is especially true in the financial services sector.
Focus Group offers the ultimate in business connectivity, delivering peace of mind and an immediate impact on productivity across your organisation. From full fibre to SoGEA and business broadband leased lines, we've got you covered. Wherever your employees are located, you'll be guaranteed unrivalled speeds, service and security.
Everything is possible when it comes to connectivity and we'll keep you firing on all cylinders.
Finance connectivity solutions: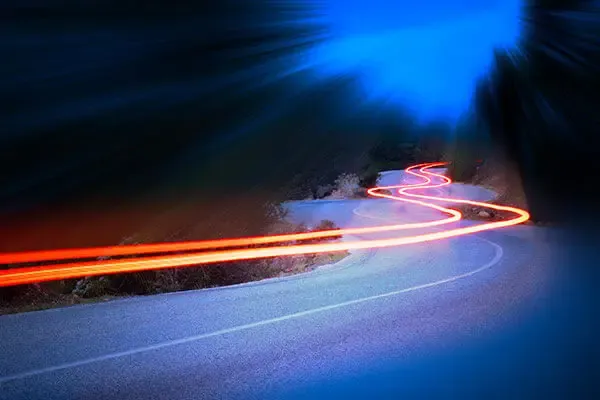 Next generation phone systems for finance
Whether you're managing assets, making investments or providing accounting services, your business phone system should provide a platform for efficient communication at all times - there's no place in the finance sector for telephony that isn't slick and responsive. Making and receiving calls is critical to all roles within the finance sector, providing essential access to communication both internally and externally.
Among the most data driven industries, businesses and organisations in the finance sector are subject to frequent reviews from regulatory boards and must ensure data is compliant and secure at all times. Are you sure that your current telephony solutions are delivering the services you need?
As one of the leading independent providers of telecoms services in the UK, we understand the power of a telecoms system that streamlines your telephone processes. By tapping into the power of the sector-leading solutions, Horizon and Microsoft Teams business phone systems, Focus Group is able to provide a suite of call management platforms that are quick and easy to integrate, cost-effective and most importantly secure.
With many financial operatives still working remotely or on a hybrid model, our phone systems for finance firms provide extensive fixed and mobile telephony capabilities while facilitating remote working, call management features and all-round collaborative solutions.
Finance telecoms solutions: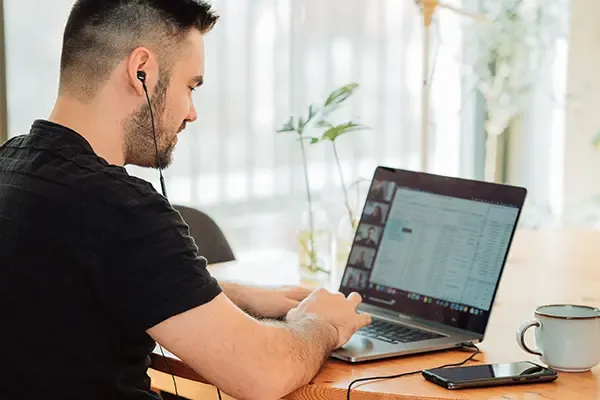 Resilient cyber security for finance
Our reliance on digital technology continues to grow and with it so does our access to a vast digital landscape. Despite the many benefits of access to these digital spaces, cybercrime continues to be a real issue, becoming ever more sophisticated and targeted for ultimate exploitation opportunities. The stakes are particularly high for businesses that are responsible for the handling of private financial data, with not only large amounts of money at risk but a knock-on effect on the economy too.
Widely known hacks in the financial sector include that of the Central Bank of Bangladesh and the exploitation of vulnerabilities in SWIFT resulting in the loss of over $101 million - a real wake-up call to the financial sector that cybercrime should be taken seriously.
Cyber security is placed firmly at the forefront of a digital transformation strategy with Focus Group. We work with financial organisations of all sizes to build a shield around your business, making sure that your email, browsing, cloud, WiFi and hardware are safeguarded from hackers and scammers.
Our cyber experts deliver cyber security awareness training, GDPR training, Managed SOC (or SOC as a service), Mimecast email security, phishing prevention and dark web monitoring as core cyber services designed to protect your financial business's credentials.
Finance cyber solutions: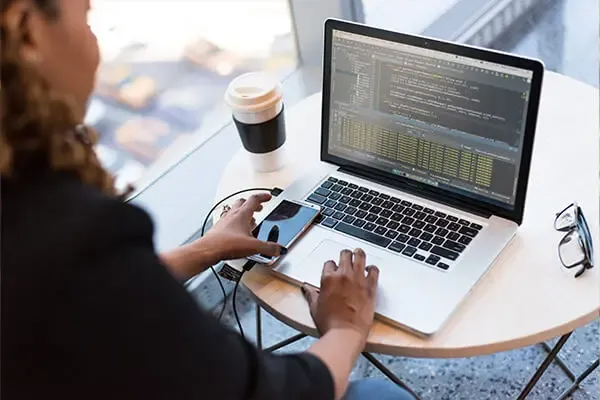 Latest mobile technology for finance
Mobile technology has revolutionised the way consumers interact with the banking and financial industry. With access to financial information, mobile bank transfers and even online loan applications, we have the ability to do it all at the touch of a button.
While this feeds our need for instantaneous results, the technology only works if your employees have the right understanding and infrastructure to support it. The latest handsets make the most reliable mobile broadband solutions, enabling your teams to work faster and smarter, wherever they are.
Focus Group work with you to discover your requirements and search for a package that supports your business with the best mobile phones for finance. Working with large-scale businesses in the finance sector, we can create scope and scalability for a large number of employees and deliver mobile device management solutions that give you control, streamline your services and keep costs low.
Finance mobile solutions:
Cost saving energy for finance
Reducing energy consumption and ultimately the costs associated with it is undoubtedly a priority amidst ongoing energy security concerns. In addition to this, businesses of all scales are being forced to address their sustainability and the impact of their activities on the environment, but the solution for both of these concerns is more aligned than you might initially think.
Focus Group provides business energy solutions that can help you save time and money by doing all the hard work for you. We have a team of energy experts ready to roll out specialised energy price comparison services to find you the most preferential tariff, so you can focus your time where it matters most, with your customers.
As a fully comprehensive energy service, we'll find the right tariff for you, whether it's a smart meter a full water audit or simply helping you switch business energy suppliers. We'll be on hand from switch, to roll out and maintenance, armed with recommendations for reducing both your consumption and costs while having minimal impact on the planet.
We are committed to helping finance firms address renewable business energy, which can go some way in reaching sustainability goals.
Finance energy solutions: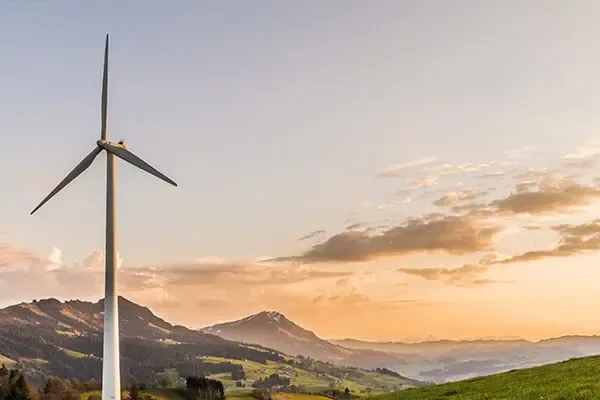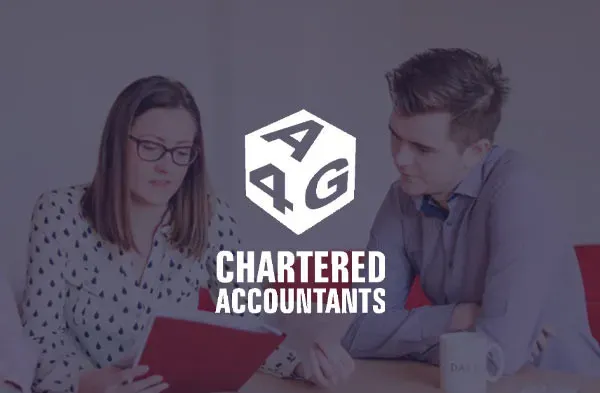 A4G partnered with Focus Group to get them connected on a secure and reliable network which delivered powerful results.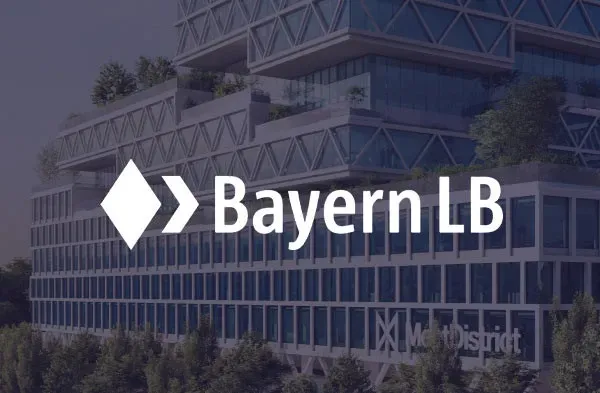 BayernLB engaged Focus Group to improve its connectivity, optimise productivity and enhance its working environment.
We partner with industry leading companies to benefit you