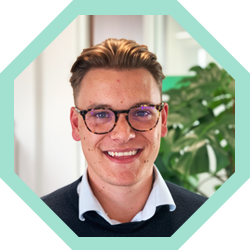 Get in touch
Our Energy experts are here to help. Give us a call on 0330 024 2006 or request a call back and our team will take care of everything you need.
Smart Meters For Business
Focus Group's business smart metering can provide a range of benefits, including the ability to see how and when energy is being used allowing businesses to make savings and cut consumption.
Talk to one of our experts today to see how a smart meter can save your company cash on 0330 024 2006.
Since April 2011, the Department for Energy and Climate Change (DECC) has been directly responsible for managing the implantation of the smart meter rollout programme. The rollout will see the installation of over 53 million gas and electricity meters to all homes and small businesses in Great Britain by the end of 2024.
What is a Smart Meter?
A smart meter combines the latest metering technology along with mobile connectivity to send readings throughout the day to your energy supplier.
The data sent from the meter can be viewed online and can highlight consumption trends.
Data is recorded at regular intervals (in many cases, periods of 30 minute intervals).
Benefits of Smart Metering
Accurate bills every time! No more estimated billing.
Consumption data can be used to highlight busy usage periods and provide crucial information that may help your business to reduce its energy consumption.

Improved cost control for your business - by monitoring ongoing consumption data, you can accurately forecast your business energy costs.
How can Focus Group help?
Focus Group are already working with preferred supply partners that are at the forefront of the Smart Meter rollout. Using our experience and industry knowledge, we can make recommendations to make sure that you receive a FREE Business Smart Meter upgrade whilst still ensuring that you benefit from industry-leading tariffs.
Call Focus Energy today on 0330 024 2006 for more information.