Mobile Device Management
Do you need to monitor, manage and secure your employee's mobile devices? Focus Group provide Mobile Device Management (MDM) solutions designed to give you complete control and peace of mind, as you manage applications, settings and security features all from a central hub.
Call our MDM experts now on 0330 024 2002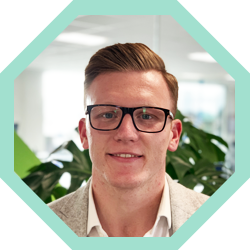 Get in touch
Our Mobile experts are here to help. Give us a call on 0330 024 2002 or request a call back and our team will take care of everything you need.
Focus Group's MDM system facilitates a live and constantly updated inventory on all users, gives you the ability to track handsets in real-time and gives full control to push content to specific devices. You can also wipe lost or stolen devices remotely making it ideal for security.
This over-arching view of a business not only helps make operations more uniform by managing the whole estate centrally, but it gives you the opportunity to drive up productivity, provide an insight into where to cut costs - all without compromising on security. We partner with the UK's leading mobile networks to provide the most reliable and secure services from Vodafone business, EE business and O2 business.
Why Choose Focus Group for Managed Data Services?
Tracking

- GPS tracking can be deployed as required

Security

- our platform allows you to enforce stringent policies to fortify enterprise security

Total control

- mange devices, apps, emails and content across the estate

Data protection

- our MDM allows you to separate corporate and personal information to avoid compromising data integrity
Our MDM consultants will guide you through our solution and how it can be tailored to your needs
Call our mobile specialists on 0330 024 2002