Business phone systems
Looking for the best phone system for your business? You've come to the right place. Cloud based or on your premises, we have innovative, scalable and cost-effective phone systems to suit every business. And as one of the UK's leading independent providers of telecommunication solutions, we'll deliver the perfect phone system for your business to help it thrive and grow.
What is a business phone system?
A business phone system provides companies of every type, shape and size with an efficient way to manage inbound and outbound calls. Effective communication is key, and the right telecoms system will not only connect you with your customers quickly and easily, whilst enabling your team to deliver seamless service, but will also stick to your budget and be jam-packed with the features and functions your business needs. Focus Group offer a comprehensive range of business telephone systems and our experienced team will take the time to get to know your business and install a revolutionary solution which flexes and grows with your evolving business and transforms the way you communicate. If it's an office phone system you're looking for, step this way and we'll talk you through all the options available and provide the fast facts you need to make the right choice for your business.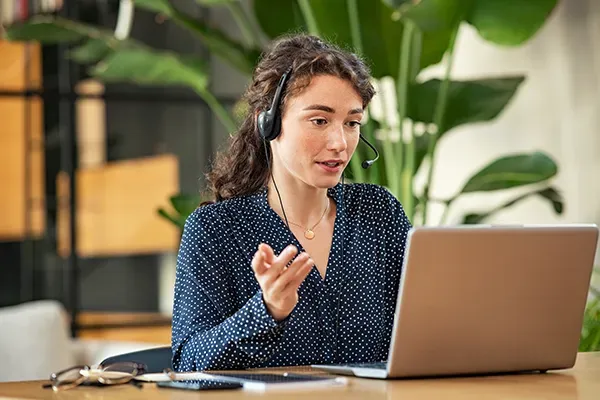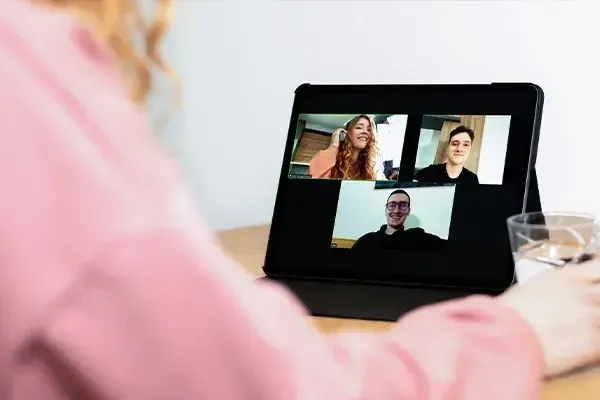 Keep your teams connected
Keep your teams connected at all times, from any location with a business phone system that is tailored to your size, structure and industry. Get reliable and efficient communication solutions, that enable seamless collaboration and coordination, utilizing advanced features such as call forwarding, conference calling, and voicemail, business phone systems ensure that team members can easily reach one another, regardless of their physical location.
Connectivity fosters effective teamwork, allowing for quick decision-making, information sharing, and problem-solving. Your business phones will integrate with other communication tools, such as email and instant messaging, further enhancing team connectivity and productivity, serving as a vital link that brings teams together, enabling efficient and streamlined communication within the organisation.
Benefits of a business phone system

Stay connected, anytime, anywhere
A business phone system keeps your teams connected, and provides a wide range of advanced features to create a unified communications platform. Whether your team are office-based, working from home or out and about, you can call, connect and collaborate from any location. No matter where your business takes you, access to all the tools and features of your phone system are at your fingertips on any device, at all times.

Flexible and Scalable
Take and manage calls; anytime, anywhere and from any device, you'll never miss an important call again! Our business phone systems are designed to adapt to the changing needs of a growing organisation. Whether you are a new start up or enterprise organisation, with features like virtual phone numbers, businesses can easily expand their operations to new locations without the need for physical infrastructure.

All the features
Switch to a business phone system and tap into a world of communication tools. The easy-to-control call features are endless; from call management abilities such as call handling, voicemail-to-email, collaborative call distribution and auto attendant through to live call boards, real-time analytics and call recording. You can configure the system to match the exact requirements of your business.

Cost effective
Deploy a centralized communication platform and eliminate the need for multiple phone lines and hardware, reducing upfront costs and ongoing maintenance expenses. With features such as call recording, call analytics, and call routing, businesses can optimise operations and improve customer service, leading to increased productivity and revenue.

Streamline communications
With a wide range of features and functionalities at your disposal, businesses enhance efficiency and productivity by minimizing delays and improving response times. Providing a centralised platform for all modes of communication, business phone systems integrate with other tools to streamline communications with a single platform.

Customer satisfaction
Equip your business to provide prompt and efficient customer service. Features like call queuing and automated attendants ensure that customers are greeted professionally and directed to the right department or representative, while call recording and monitoring capabilities allow businesses to review and improve their customer interactions and wait times.
What are my options for business phone systems?
VoIP phone systems
Get more and spend less with a cloud based business telephone system! Using Voice over Internet Protocol (VoIP) technology, cloud-based phone systems are cost-effective, easy to set up and maintain, require less outlay on hardware and you can manage calls from wherever you are based. VoIP business phone systems are reliable, flexible and will grow as your business grows, to provide a fully scalable solution that is tailored to the needs and system requirements of your business, no matter your size or industry.
VoIP business phones come with a multitude of inclusive features such as conference calling, call forwarding, and voicemail, eliminating the need for additional services, providing enhanced flexibility and mobility than traditionally phone systems.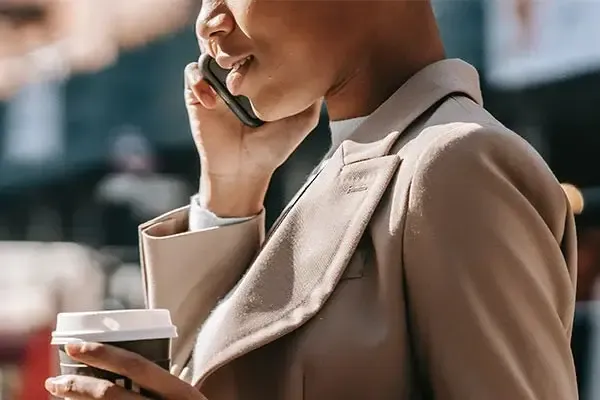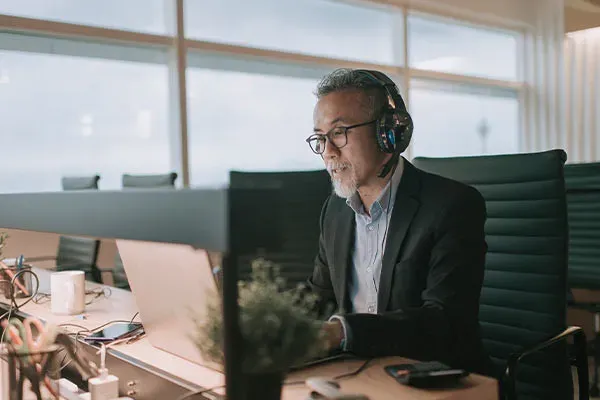 On-premise phone systems
Take your business to the next level with a powerful on premise phone system. On premise means the equipment is based in your office and everyone in your team can have their own handset, direct dial and voicemail. You have complete control and flexibility over your network, with a limitless scope for growth. In a nutshell, an on premise phone system is an office telephone system that is designed for peak performance. On-premise business phone systems provide a wide range of choices for platforms and our specialists will find the one that best suites you to seemlessly integrate with your workforce.
SIP trunking
SIP Trunking (Session Initiation Protocol) is business telephony technology that enables businesses to make and manage voice calls, and other unified communications services - such as video conferencing or messaging - over the internet. Essentially, SIP trunks are virtual phone lines that allow users to make and receive phone calls over the internet to anyone in the world. Together with providing all the benefits of SIP Trunks, a SIP trunk call manager platform delivers a centralised inbound call management service with a host of features, accessed through an easy-to-use web portal and mobile app.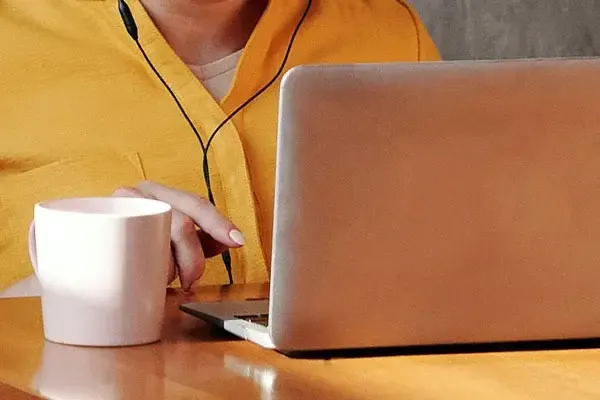 Microsoft Teams Business Phone System
Access all areas with a Microsoft business phone system. That's right, you can call anyone, anywhere using Microsoft Teams and it will display your office phone number, provide call insights and all the other amazing benefits you expect from a traditional digital office phone. In essence, a Microsoft Teams Business Phone System makes it easy for businesses to turn Teams into a powerful and flexible business phone system by connecting it to a feature-rich resilient SIP platform. And if it's powerful office phone system features you're looking for, a Microsoft Teams phone solution is the answer. Plus, it's easy to use. One click calling and a user-friendly dial pad enable you to effortlessly call any number, from your mobile, laptop or desktop. Communicate, collaborate, chat and share – a Microsoft Teams phone system will enable unified communications across your business. Quickly and easily.
Frequently asked questions
How do I choose a small business phone system?
The key to choosing a new small business phone system is understanding the different types available. You'll also need a clear idea of the requirements and features at the top of your priority list – those which best suit you and ultimately those which will make your life easier and your business more efficient.
Should I buy a business phone?
If you're running a business and looking to improve communication, employee productivity and customer satisfaction – the answer is yes! Switching to a business phone system is straightforward and the benefits are endless. The team at Focus Group will help you evaluate your current business needs and future plans to develop a business phone solution that works for you.
How do business phone systems work?
Cloud hosted phone systems make calls over the internet. They work by digitalising sound, compressing it to make voice packets smaller, breaking it up and sending it over an IP network to both desktop and mobile devices. On premise business phone systems use both traditional networks and lines, and IP technology.
What are the different types of business phone systems?
There are two key types of business phone system. VoIP business phone systems make calls over the internet using and internet protocol network, digitalising sound and compressing it into packets to send over the web, examples of which include Phoneline+ and Horizon. The second in on-premise, otherwise known as private branch exchange (PBX). PBX uses programmable switching devices, enabling the automatic routing of incoming calls. Examples of PBX business phone systems include: Avaya, Mitel and Ericsson-LG.
How much does a business phone system cost?
Business phone system pricing ranges depending on the service you choose. Here are the price ranges for differnt business phone systems we offer:
Gamma Horizon VoIP: starts from £7.99 per user per month

SIP trunk solutions: starts from £5.99 per month.

Phoneline+: starts from £5.99 per month.

Microsoft Teams Business Phone System: starts from £11.95 per month.
Depending on the solution the price will differ, so it all falls down to what service is the perfect fit for your businesses size and system requirements.
On-premise PBX business phone systems will range in price depending on the branchandset you choose to find out more about the pricing of various phone system handsets you can enquire here and one of our specialists will be happy to provide further information.
What is a VoIP business phone system?
VoIP stands for Voice over Internet Protocol. In simplistic terms, VoIP is a process that makes it possible to transmit voice calls over the internet. You may also hear VoIP referred to as IP or digital telephony. A VoIP telephone system like Gamma Horizon or Phoneline+ enables businesses to make calls, text, email or chat – all via an internet connection.
What is an on-premise PBX phone system?
An on-premise PBX (private branch exchange) phone system, as its name suggests, is located in your office or on your business premises. It's an office phone system which operates over a private telephone network so you're in control and any user of the PBX phone system can communicate internally and externally.
What is Microsoft phone system?
A Microsoft Teams phone system enables you to connect your telecoms services to Microsoft Teams – giving you the power to call people outside of your Microsoft 365 business domain and the flexibility to access your calls from any internet-enabled device. In essence, a Microsoft Teams Phone System makes it easy for businesses to turn Teams into a powerful and flexible phone system by connecting it to a feature-rich resilient SIP platform.
What is a SIP phone system?
SIP (Session Initiation Protocol) trunking is a type of business telephone technology which allows you to make and receive calls over a data connection. A SIP phone system enables businesses to adopt a unified communications approach as it integrates basic phone capabilities with video, email, messaging and more. SIP relies on internet connectivity to support the office phone system and delivers reliable and secure communications.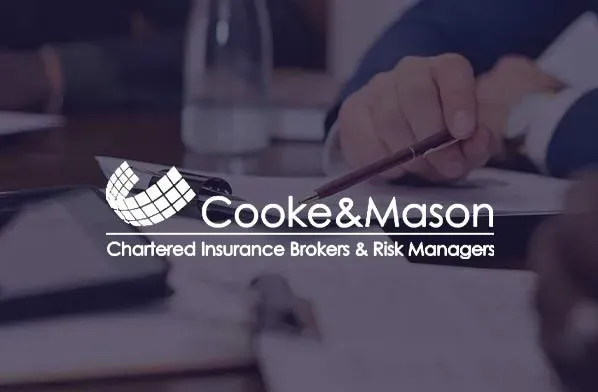 Insurance
Focus Group conducted a review of its communications infrastructure in order to provide an enhanced, hosted solution.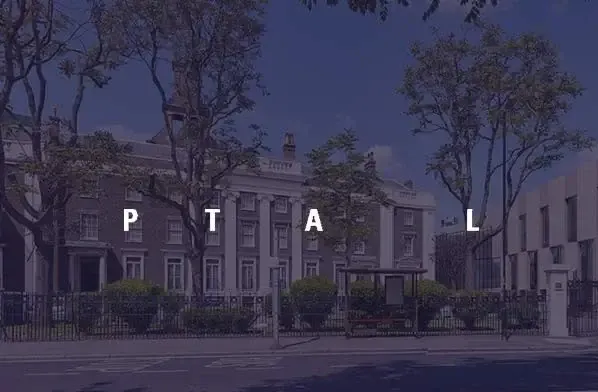 Architects
With a multiple site portfolio, Peter Taylor Architects needed to establish a secure, agile and future-proof telecoms system.