Microsoft Teams
Keeping your team connected, anytime, anywhere...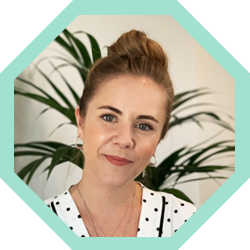 Get in touch
Our IT experts are here to help. Give us a call on 0330 024 2004 or request a call back and our team will take care of everything you need.
Chat from anywhere
Create work rooms or just catch up with a colleague. With Microsoft Teams you can instantly go from group chat to video conference with the touch of a button.
Call from anywhere
Never yell "who just joined?!" ever again. Use Microsoft Teams calling, Phone System, Calling Plan1, or Direct Routing to take the stress out of conference calls.
Collaborate from anywhere
Never do that frantic, searching-for-files thing ever again. In Teams you can access, share, and edit Word docs, PowerPoint, and Excel files in real time.
The hub for teamwork in Microsoft 365. Chat, call, and collaborate all in one place!
We will not be beaten on price!
Focus Group guarantee that we can save you money when buying your Microsoft Office 365 product subscriptions through us. If you find it cheaper, we'll match it! Why not give us a call for a bespoke price for your organisation.

Discover a new, safer way to work together online
Integrate the apps you're using
Bring the apps and services you love into Teams to create your organization's hub for teamwork.
Collaborate more securely
Now more than ever, people need to know their virtual conversations are private and secure.
Reliable HD video and audio
Get a secure meetings experience with high-quality audio, video, and screen sharing.
Flip calls to any device
Flip calls between your desktop, mobile and business phone system with a single tap.
Microsoft Teams.
Achieve more together.
It's the perfect solution for homeworking.
Discover a new way to work together
To switch your Microsoft 365 license to us in 3 easy steps, please call our experts on 0330 024 2004
Online Meetings
Online meetings
Host audio, video, and web conferences with anyone. Get features such as scheduling assistance, meeting note taking, screen sharing, meeting recording, and instant messaging.
Audio conferencing
Let people join meetings on the go with a global dial-in number or contact each other directly. All they need is a mobile device and Teams.
Meet with intelligence
Make online meetings more effective by sharing context and content and leveraging AI for assistance.
SIP2Teams
Teams phone system
Whether you're looking to make/receive calls from Microsoft Teams or completely replace your existing PBX system, at Focus Group we make it simple.
Packed with features
SIP2Teams provides flexibility, features, failover & fraud protection in a single simple telephony solution.
Discover SIP2Teams
Instant Messaging
Connect instantly
Instant message one-to-one or with a group, hop on a video call, or share a screen for fast-paced decision making.
Stay connected, anytime, anywhere...
Work together as a team from anywhere and with more flexibility. Microsoft Teams is the perfect option for remote working.
Boost team culture
With the digital equivalent of an open office space, your team can connect through personalised GIFs, stickers, and likes.
"Not only the best price, but the best service available on the market."
Emma White, Partner at A4G LLP