Cloud Computing Solutions
Thinking of moving to the cloud? Our cloud computing solutions secure your infrastructure, lowers IT support costs and creates opportunity for innovation. Moving to the cloud enables you to harness a multitude of technologically advanced, on-demand cloud computing solutions ranging from leading applications to storage and processing power. This provides a key benefit, enabling staff to connect securely to work resources as long as they have access to the internet, allowing them to work anytime, anywhere.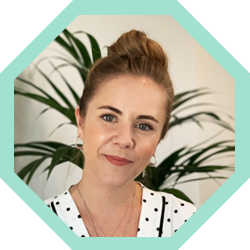 Get in touch
Our IT experts are here to help. Give us a call on 0330 024 2004 or request a call back and our team will take care of everything you need.
Moving to the cloud? With our cloud computing solutions you can keep your data located in remote, powerful data centres which eliminates the capital expense of hardware and maintenance, boosts performance, increases reliability and strengthens your IT security.
Our cloud computing solutions are flexible, scalable, cost-effective and hassle-free
We handle all maintenance, backups and trouble-shooting. Seamless deployment means there will be no business interruptions while you are moving to the cloud, so you'll be up and running immediately.
REQUEST CALLBACK
Cloud Computing Hybrid package
If you don't fancy moving to the cloud completely, Focus Group offers a Hybrid Cloud Server package. This allows you to retain a server on your premises that is replicated with a cloud hosted solution, giving you the best of both worlds and further strengthening your reliance.
Why Choose Focus Group for your Cloud Computing Solution:
Stay connected

- your 'office' can be accessed anytime, anywhere and on any device

Security

- all data is stored with the highest security measures in place

Reduced IT costs

- the cost of in-house servers and maintenance is negated

Peace of mind

- we deal with back-up, maintenance and regular updates

IT Support

- we offer UK-based telephone and helpdesk support for all customers


Call Focus Group today for a tailored quote on 0330 024 2004
Microsoft Office
Stay connected, anytime, anywhere...
Looking for alternative cloud computing solutions? Focus Group guarantee that we can save you money when buying your Office 365 hosting subscriptions through us. Switching takes just minutes and we guarantee zero downtime and zero issues.