Renewable Energy For Business
We are committed to leading the industry in minimising the impact of its activities on the environment. That's why are are dedicated to finding you a renewable energy solution that offers renewable electricity, green gas and green energy services to help you transition to a cleaner, greener future.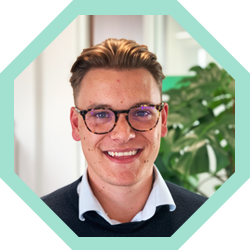 Get in touch
Our Energy experts are here to help. Give us a call on 0330 024 2006 or request a call back and our team will take care of everything you need.
Green Energy: building a better tomorrow, today
Switch to a renewable energy provider that works with the planet the provide power and not against it! Our specialists can seamlessly help your business change to a new, more sustainable energy provider, one that cares about the environment and offers a renewable energy tariff that will still reduce costs for your business.
Call Focus Group today on 0330 024 2006 to discuss your needs with our specialist team.
Why choose Focus Group for renewable energy?
Focus Group partner with many industry-leading suppliers who provide greener renewable energy with the cheapest possible tariffs. As a result, we are able to not only find you a more environmentally friendly energy supplier, we can also find one that saves your business money when switching from your current supplier. Our experts also have access to real-time data that will provide a site-by-site analysis which will enable Focus Energy to highlight areas of potential cost-reduction and where energy can be used more efficiently.
Energy from a renewable source

Real-time access to consumption data

Site-by-site cost comparisons
Call us today for a tailored quote on 0330 024 2006