Business technology for Estate Agents
Estate agency is one of the fastest moving industries in the UK, with the average sale time sitting at just 42 days. Customers ultimately spend a lot of money on their dream homes and it's imperative that they feel their customer experience is reflective of their high-end purchase and removes any unnecessary stress. Focus Group services for estate agents offer businesses in the housing sector peace of mind that the technology solutions they have in place will create a smooth and successful transition between sale and purchase.
Providing fast, and reliable communications to estate agents
Speed is of the essence as the nature of the housing sector involves a highly competitive environment, dealing with customers who are often impassioned, highly stressed and looking for real-time updates on the status of their sale, purchase, transfer of cash and mortgage offers.
Focus Group have decades of experience working with clients across the housing sector to recommend the best solutions and increase collaboration to streamline processes and make sure your teams are working as productively as possible.
Whether you're a small or multi-branch established agency you'll be well supported by a backbone of digital transformation tools and services that help deliver better communications, quickly and efficiently. We've got you covered from the latest cloud telephony systems, IT services and support to super-fast connectivity and business mobile - so you can channel all your energy into sealing the deal for your valued customers.
Hassle-free IT for estate agents
Imagine the impact of an estate agency IT infrastructure that's problem free, leaving you with valuable time to concentrate on your sales and purchases, without the worry of downtime and missed opportunities. Unplanned time offline is bad news for any business but in the housing sector, huge amounts of money and sensitive client data are at risk.
Focus Group provides IT support for estate agents across the UK, helping implement support plans to ensure your IT doesn't start eating into your time and most importantly, your profits. We deliver a 24/7 support service that's not only cost-effective but tailored to your exact needs and our UK-based teams work around the clock, so you know you're in safe hands with the best in the business.
Our team of experts work with you to develop a carefully curated cloud disaster recovery and backup plan, so you are fully prepared in the event of unexpected issues arising. With a comprehensive plan in place, you can ensure you have a full business data backup on hand should files be lost or corrupted.
Make sure your business is always up and running with Focus Group by your side.
Estate agent IT solutions: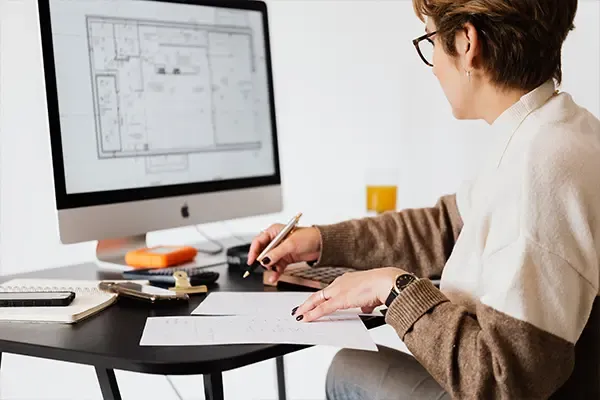 Lightning fast broadband for estate agents
Connectivity is futureproofing the property market. As an ecosystem of professionals dealing in huge sales with large sums of money on the line, it is essential that estate agencies' online environments are carefully crafted and well maintained in order to assure clients and prospects that they can deliver a seamless experience.
Boosting your business broadband is undoubtedly the key to improving productivity. Working with Focus Group will launch your collaboration capabilities and innovation, as well as deliver secure, reliable and robust connectivity that guarantees super speeds and suits your exact business requirements and budget.
From business broadband and full fibre to leased lines and SD-WAN, our connectivity experts provide the ultimate business broadband for your estate agency. Our cost-effective alternatives remove the need for a phone line and introduce a seamless VoIP phone system, meaning you'll never miss a call and most importantly, never worry about downtime.
Estate agent connectivity solutions:
Next generation phone systems for estate agents
Arranging viewings, answering client questions and maintaining regular updates with clients about the progress of their property sale or purchase are essential elements of communication that reflect the values of your estate agency. But do you have a VoIP business phone system to support this? Missed calls are missed opportunities and the source of poor reputation, something that cannot be compromised in the housing sector.
Focus Group are here to make sure you never miss an opportunity again. Working to deliver the sector-leading Horizon business phone system; a dynamic cloud-based and agile telephony solution perfect for estate agents, you'll save money, time and resource, without compromising on quality.
With no upfront costs, Horizon hosts a range of business phone solutions, including call handling, collaborative call distribution and auto attendant. In addition, this scalable option boasts real-time analytics, call recording, and exceptional call quality thanks to the cloud. Optional features such as Focus Collaborate make this solution for estate agents fully integrated with the ability to streamline all of your business operations.
Another estate agency business phone solution delivered by our experts at Focus Group is Microsoft Teams. A real game changer in business communications, the Teams phone system gives you the power to call people within and beyond your Microsoft 365 business domain and access your calls from any device – exactly what you need when you're out completing showings.
We pride ourselves in delivering solutions that offer complete flexibility and scalability, ready to grow as you do – at the touch of a button.
Estate agent telecoms solutions:
Resilient cyber security for estate agents
The digitalisation of estate agencies has already improved customer journeys and delivered a wealth of benefits including, speed, ease and flexibility when it comes to searching for the right property. Despite the many ways in which digital transformation has benefited businesses, it has also created opportunities for cybercriminals to exploit vulnerabilities in business networks, with estate agents becoming an attractive target as a result of the vast amounts of customer data held across multiple branches.
The housing sector has seen a fair few notable cyber incidents, which have at times prevented customers from exchanging, completing and even moving home altogether. Attacks of this kind undoubtedly cause chaos and have a direct financial impact on the business and overall reputation of your estate agency, something that can be easily prevented with Focus Group's cyber protection solutions.
Maintaining the trust of your clients requires a strong and regularly maintained business network with complete cyber protection. With the right cyber security measures in place to combat hacks and data breaches, you can build a cyber forcefield around your business that keeps your email, browsing, cloud and WiFi operations fully functioning at all times.
Additional cyber protection solutions from Focus Group include bespoke cyber security awareness training, Mimecast email security, phishing prevention, dark web monitoring, GDPR awareness training and managed SOC to monitor your cloud environment, devices, logs and network threats. With defence solutions for every type of cybercrime, Focus Group confidently take control of your business network safety, leaving you with the valuable time you need to grow your business.
Estate agent cyber solutions: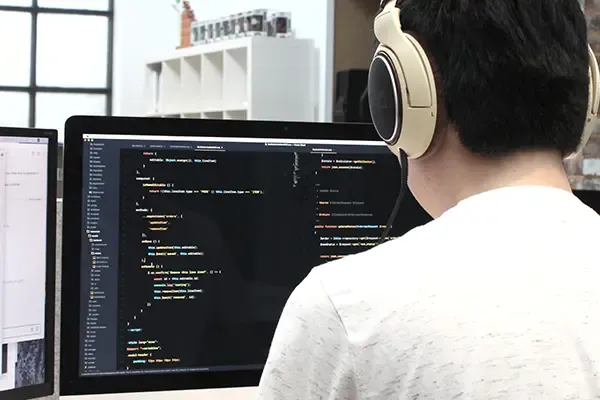 Latest mobile technology for estate agents
Smartphones are arguably one of the most valuable tools for estate agents. The nature of the job permits a constant 'on the go' approach, while essentially remaining reliant on regular communication between estate agents and administrative staff to update on the progress of property sale and purchase in real-time.
Communication between estate agents and clients from various locations across the UK is critical to maintaining a positive relationship with prospective and existing home buyers. From sending emails and making calls to sharing video footage and quick text message updates – this essential element of communication plays a huge part in the relationships your agents can build with prospects and the overall reputation of your estate agency.
In order to stay ahead of the game, it is imperative that your sales teams are supported with the latest devices, technology and reliable mobile broadband to ensure they're always connected and business communications remain seamless.
Over the years, Focus Group has built preferential relationships with several leading mobile providers to secure the best mobile contracts for estate agents the market has to offer. As an independent provider of business mobile solutions, we have access to the most competitive tariffs, the handsets and devices to best suit your needs and mobile broadband solutions that enable users to quite literally take their office on the move.
These business mobile solutions promise to keep your sales team working at their optimum whether they're in the office or on a viewing. From business MiFi to business 4G and 5G broadband – we'll support your busy schedules wherever you may be and across all devices.
We also offer mobile device management, giving you the power to manage applications, control settings and access security features.
Estate agent mobile solutions: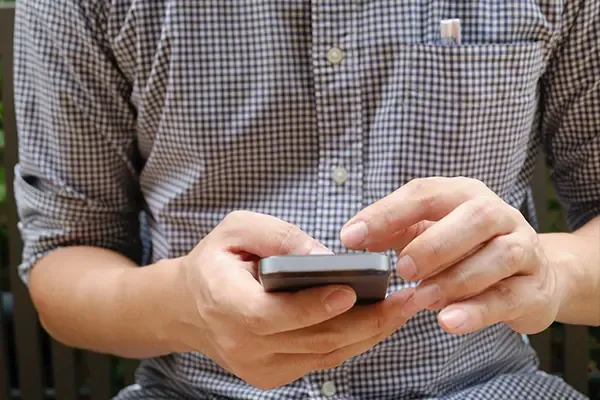 Cost saving energy for estate agents
Rising energy costs can be a real concern for all businesses, let alone those running multiple sites and offices. Keeping your staff and customers warm in winter, cool in summer and with appropriate levels of inviting lighting and on-site facilities can add up quickly.
Running a fast-paced agency means there's less time to trawl websites for the cheapest gas and electricity providers. The energy experts at Focus Group offer a free energy price comparison service. With access to preferential tariffs that save you time and money, we'll help switch you over to the best deals and do all the paperwork for you - so you can focus on growing your business.
We help your agency make positive improvements to business energy efficiency with water audits, sustainability recommendations and smart metering – so you can lower your carbon footprint, energy consumption and subsequently energy bills.
If futureproofing your energy supply is at the top of your agenda, we can talk you through renewable business energy and green technologies that will help you minimise your impact on the environment and become more sustainable.
Estate agent energy solutions: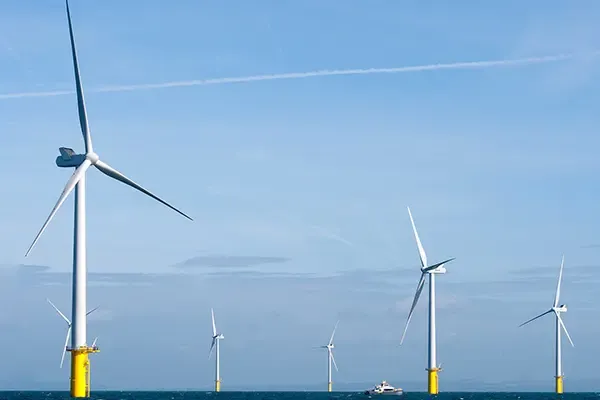 We partner with industry leading companies to benefit you