Automotive industry solutions
The automotive industry is continually evolving with incredible technological advances changing the face of the way we move. These rapid advancements in automotive technology are supported by cutting edge operational systems, digital communications and IT technology - enabling the automotive industry to stay one step ahead of the curve and moving forwards at all times.
Go from 0 to 60 in 2.8 seconds
IT plays a huge role in the automotive industry from collecting massive amounts of data at production sites through to gauging real-time processing and data analysis – all of which helps to optimise processes, improve customer and supplier communication and increase profit.
Whatever your business needs, Focus Group has the business technology to drive up productivity, save valuable time and money and create seamless customer engagement. From VoIP business telephony to cyber security and flawless connectivity, our experts deliver solutions that are tailored to your needs and ensure you're secure and supported. So you can focus on delivering automotives for the future.
Telecoms solutions for automotive
No matter the size of your automotive operation, there's a cost-effective solution to suit. If you're looking for a business office phone system which ticks all the communication boxes, Horizon is the answer - promising complete reliability, flexibility and agility, it'll optimise the way you and your team work. With no upfront costs, you can quickly enjoy a wealth of call management features such as call handling, voicemail-to-email and auto attendant, as well as gain valuable business insight into processes that could be improved thanks to live call boards and real-time analytics.
Looking to go one step further? With the ultimate unified communications solution, you can benefit from several Microsoft services such as unlimited internal and external calls, video meetings, calendar sync and more.
Automotive telecoms solutions: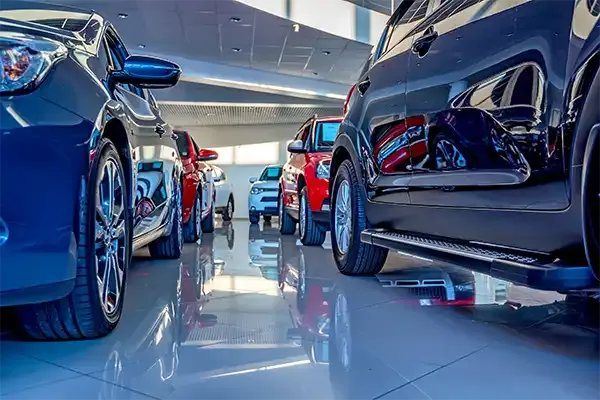 Automotive IT
To support your systems, protect sensitive data and minimise the threat of disruption, Focus Group offers the ultimate automotive IT support services – at a level and budget that suits your business. From regular maintenance reviews for security and peace of mind from automotive cloud solutions, your business can benefit from 24/7 support. Downtime is costly for any firm and the automotive industry is no exception. With high levels of investment in infrastructure, luxury vehicles and manufacturing costs, keeping business rolling is as key as ensuring data security is maintained.
Focus Group promises total peace of mind; our IT support experts are prepped for all eventualities and if the unthinkable happens, our cloud backup services ensure a swift recovery of your business environment, guaranteeing your business is firing on all cylinders, at all times.
The benefits of Focus Group's automotive IT solutions:
Automotive Cyber Security
Would your automotive business stand strong in the face of today's sophisticated and relentless cyber-attacks? Now is the time to cyber-proof your operation with the latest tools designed to detect and manage your cyber risks and vulnerabilities.
Focus Group offers a range of proactive products and automotive cyber security services in the industry, ensuring not only security but regulation and compliance. Our certified cyber security professionals will determine what is needed and package a bespoke solution to suit; from automotive cyber security training to managed SOC (or SOC as a service), we're here to protect your automotive business. This empowers your teams to stay one step ahead of scammers and potential breaches, remaining compliant when it comes to the latest legislation and preventing the risks of automotive cyber attacks.
Automotive cyber solutions: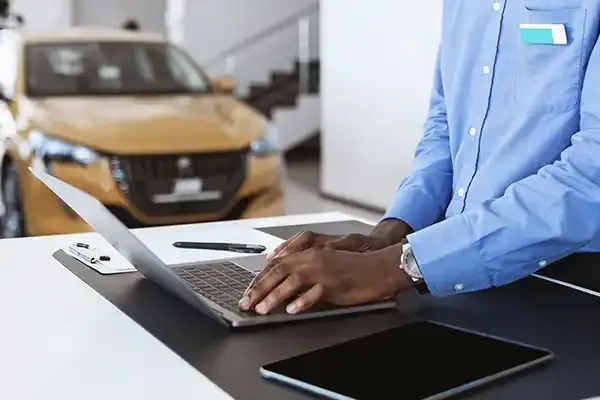 Mobile solutions for automotive
Mobile automotive solutions enable your workforce to operate as efficiently and productively as possible, with questions and queries, emails and even meetings being held on the go. But if you don't have the correct tools to empower this, every department suffers from sales to manufacturing and procurement.
Focus Group can turbo-charge your business growth in the automotive industry by equipping your team with managed mobile services that ensure your employees can operate safely and securely wherever they are. Our mobile experts will identify the right mobile handsets and device plans for your budget and once you're operating on the best tariff and payment plan, we'll keep an eye on your upgrades to make sure you've always got the best technology and connection.
Reatail mobile solutions: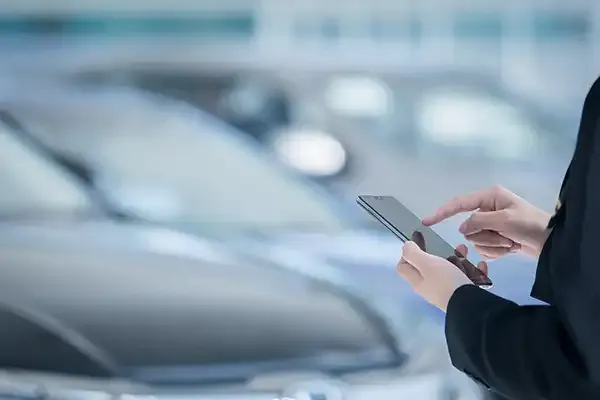 Save on energy in the automotive industry
With many manufacturers and dealerships facing a 50% surge in energy bills thanks to the current cost of living crisis, now is the time to get a handle on your business energy bills. The UK automotive supply chain can benefit from Focus Group's wholly independent position in the business energy market. We compare business energy prices to find you the best tariffs and plans through rigorous business energy comparison services and make the switch for you.
There's no time like the present to make business energy savings and more importantly, prioritise renewable business energy to help you minimise the impact of your operations on the environment. We will review your energy consumption and complete a comprehensive business energy comparison to reduce costs, minimise your carbon footprint and increase business efficiencies.
Automotive energy solutions: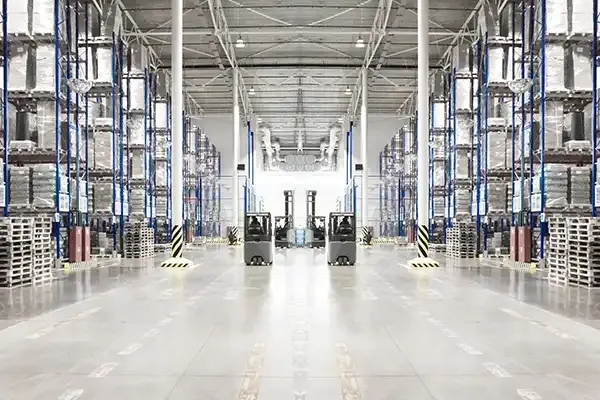 Connectivity for the automotive industry
To keep today's digital automotive workplace up to speed, the need for robust business connection solutions is critical. Our connectivity experts will take the time to get to know your automotive business, your challenges and your expectations to get you connected with the right business broadband solution.
Focus Group have got it all covered; from ultrafast full fibre broadband and dedicated leased lines to SoGEA broadband, private ethernet networks and passenger WiFi. We'll also deliver dedicated business broadband to boost business wherever you are with our super-quick 4G and 5G mobile business broadband solutions, keeping your teams connected to what they need when they need it.
Automotive connectivity solutions: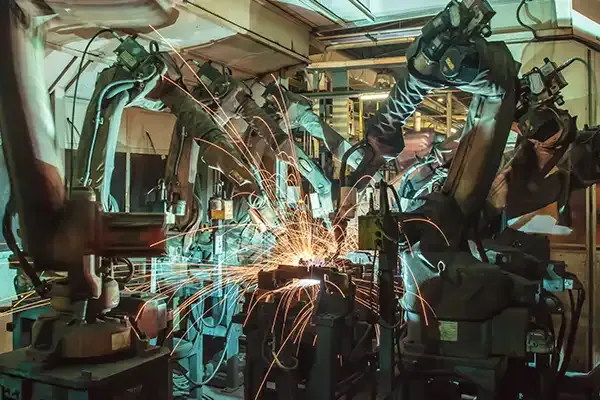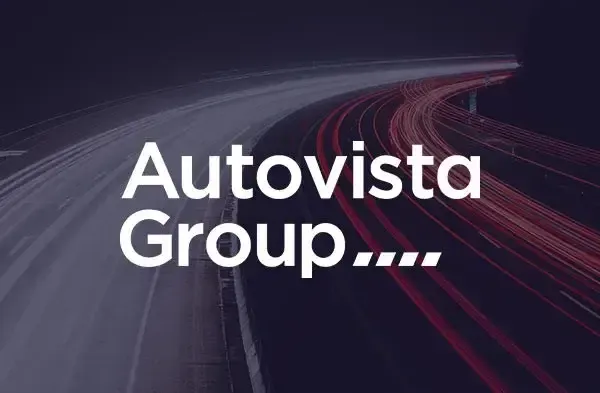 Autovista Group
A worldwide WAN transformation has been implemented, to allow Autovista to deliver intelligence to automotive decision-makers.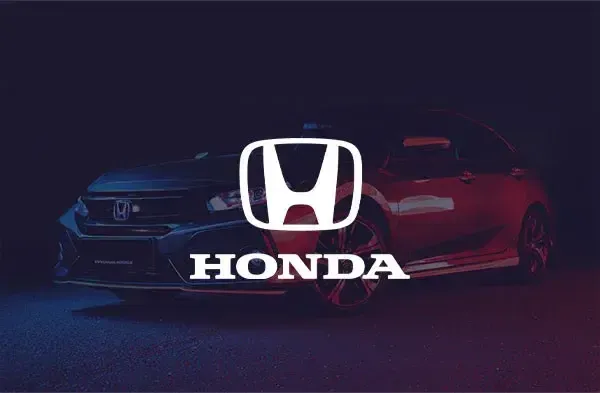 Honda
Honda is now connected by Europe's largest mesh wireless infrastructure and driving customer success, courtesy of Focus.
We partner with industry leading companies to benefit you