Business Broadband
The internet has transformed the way business is done. From driving sales and facilitating online marketing to enhancing customer engagement and streamlining supply chains, choosing the right internet connection for your company has never been more critical. Focus Group are here to help with a range of UK business broadband solutions available to power your organisation.
Call our Data experts on 0330 024 2005 for more information.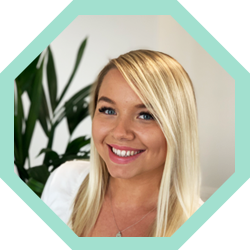 Get in touch
Our Data experts are here to help. Give us a call on 0330 024 2005 or request a call back and our team will take care of everything you need.
Our business-grade products all come with security built in as standard and are designed to offer you a fast and reliable WiFi service, meaning you can easily download large files and use cloud-based applications.
Focus Group provide a variety of UK business broadband technologies suited to companies of all sizes including:
ADSL Broadband
ADSL broadband is a popular choice amongst businesses as it provides affordable high-speed connectivity, is easy to provision and has broad UK coverage.
Download speeds: up to 17 Mbps
Upload speeds: up to 1 Mbps
Benefits
An affordable, easy to deploy connectivity option

Excellent UK coverage - > 82% for copper-based ADSL, > 86% for fibre-based ADSL

Enables fast networking and web access

Provides a viable platform for VoIP and unified communications

Delivered to agreed SLAs

Round the clock support and responsive, friendly account managers
REQUEST CALLBACK
Superfast Fibre Broadband
Fibre to the Cabinet
Download speeds: up to 80 Mbps
Upload speeds: up to 20 Mbps
Benefits
Increase your profits by offering better services to more satisfied customers

Improve your customers' experience with quicker communication and faster file-sharing

Reduce software and hardware costs by helping you switch to online data storage solutions

Move your IT services to the cloud for file sharing and off-site data backup

Enhance the way you communicate and collaborate through online video conference and cloud-based information sharing

Future-proof your business with the latest technology to meet your customers' needs
REQUEST CALLBACK
Ultrafast Fibre Broadband
Whatever the time of day, everyone can be online at the same time, so you can stream, download and game to your heart's content. And with unlimited usage too, the sky's the limit.
That means you can download an HD movie in under six minutes, even at the busiest times - it would take nearly an hour with standard broadband.
Download speeds: up to 300 Mbps
Upload speeds: up to 48 Mbps
REQUEST CALLBACK
4G Broadband
With speed and flexibility more important than ever, you need quick access to the information you want, wherever and whenever you need it. Our superfast 4G broadband allows you to connect your business devices on the go.
With a fast and reliable connection, Vodafone 4G for business can help you do more by putting the latest mobile technology at the heart - and in the hands - of your organisation.
Download speeds: up to 40 Mbps
Upload speeds: up to 15 Mbps
Benefits[>
Increase flexible working

A more responsive workforce

Access the Cloud on the move

Coverage indoors and out

Fast and dependable coverage for your business

Take all the benefits of 4G to over 120 destinations worldwide
REQUEST CALLBACK
Call Focus Group today for a tailored quote on 0330 024 2005
Ultrafast Business
Leased Line
Do you need superfast dedicated connectivity with high capacity and rock-solid performance? Our leased lines deliver the ultimate connection boasting upload and download speeds of up to 10Gbps.