Microsoft Teams Phone System
Whether you're looking to make/receive calls from Microsoft Teams or completely replace your existing PBX system, at Focus Group we make it simple with the Microsoft Teams phone system. Call our specialists today on 0330 024 2003.
What is a Microsoft Teams Phone System?
A Microsoft Teams Phone System is a way to connect your own telephony services to Microsoft Teams to enable you to call people outside of your Microsoft 365 Domain using contact telephone numbers.
In essence it allows you to utilise more phone system features than are built into Teams, by connecting to our feature rich, resilient SIP platform.
You will begin with the use of the SIP trunks and a SBC (Sessions Border Controller). We will then integrate this with your Microsoft 365 Domain and Teams, allowing you to use all the collaboration tools that Teams has enabled but additionally using this as your telephony solution.
For more information please call our business specialists on 0330 024 2003.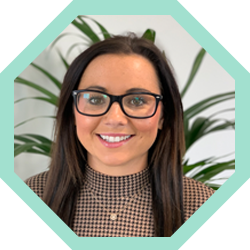 Get in touch
Our Voice experts are here to help. Give us a call on 0330 024 2003 or request a call back and our team will take care of everything you need.
A
Microsoft Teams Phone System
provides flexibility, features, failover & fraud protection in a single simple telephony solution.
Cloud-hosted SBC
The Session Border Controller is where the magic happens, connecting the outside world into Microsoft Teams. They can be complex to configure and run, though, so just as well we do all that for you!
Keep Your Numbers
Whether you choose to move your lines to us for free UK calls & resilience features or keep with your existing provider, you keep control of your vital inbound numbers, not Microsoft.
Call Analytics
Easy to use web portal to review call statistics and understand what is driving your business. Customisable or pre defined reporting including real time views and optional wallboards.
Fraud Protection
Protecting your business against any fraudulent attacks by setting pre-arranged thresholds to stop any further calls being made.
Online Portal
Empower your team to make changes to their configurations with our easy to follow training materials and guides.
Resilient Solution
Our platform is hosted across three separate clusters in Microsoft Azure to give you confidence in the availability of the solution.
Teams Setup
We'll help you with the setup on your Microsoft Teams environment too, including help ensuring you've got the right licenses.
Call Recording
Record the calls you make to the outside world.
Flexible Failover
If your calls can't get through to your endpoints, for whatever reason, we fail them over to mobiles or divert to voicemails in the cloud to ensure business continuity.
Now with live call analytics via Akixi!
With the new integration of call and contact analytics provided by Akixi, you can play a key role in your business. Offering unprecedented insight into how your processes are working, and how you can optimise a game-changing, ultra-responsive customer experience.
Understand your business as never before
Monitor your communications from beginning to end
Optimise resources and costs
Deliver outstanding customer service
Enable full phone system capabilities for Microsoft Teams and Microsoft 365 with Focus Group.
Make clear, reliable calls with the Microsoft Teams phone system. Teams is the hub for teamwork in Microsoft 365 that allows users to easily chat, share files, data and conduct meetings online to improve productivity. With the Microsoft Teams Phone System you can make and receive calls within Microsoft Teams without requiring Microsoft Calling Plans or on-premise equipment.
The perfect solution if your business is using Microsoft Teams, or if you are looking to replace your existing phone system, Microsoft Teams Phone System could be the ideal single communications solution.
Call us NOW on 0330 024 2003 and speak with one of our specialists.