Business Mobile Upgrade
Time for an upgrade? Discover a wide range of business mobile upgrades that strike the perfect balance between the right technology at the right cost.
Call our mobile specialists on 0330 024 2002.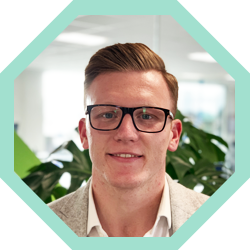 Get in touch
Our Mobile experts are here to help. Give us a call on 0330 024 2002 or request a call back and our team will take care of everything you need.
Upgrade your mobile capabilities and work anytime, anywhere. Our Mobile specialist can find the right upgrade for you, whether you are looking for more minutes or a new handset, we've got you covered.
Upgrade to a tariff & handsets that is right for your needs
As industry leaders we offer a wide range of upgrade options from our well-connected partners.. Our range of tariffs and solutions are tailored to your exacting business needs, and will come at a cost that suites you.
We not only facilitate effective communication between employees and clients, we optimise your business communications, making sure your company is always reachable. And we look after you too - a dedicated account manager will ensure you're harnessing the power of mobile connectivity.
Choose Focus for your Business Mobile!
As one of the largest independent providers of business mobile solutions in the UK, Focus Group has access to a wide-range of bespoke tariff packages and pricing.
UK's major mobile networks

Mobile handsets

Tablets

Mobile broadband

Mobile Wi-Fi

Mobile Device Management (MDM)

Managed cellular data

M2M / IoT

Roaming SIMs
Call our mobile specialists on 0330 024 2002