Cisco SD WAN
A secure, private IP network enables fast, reliable communications between multiple offices. MPLS and VPLS technology ensures maximum service availability and SD WAN solutions give you control and flexibility and are integrated to setup a multi site network for better file sharing and communication.
For a free quotation or to talk with Focus Group's Data specialists call 0330 024 2005
MPLS & VPLS
Focus Group can help build the best Multi Site private network for your company.
Our MPLS and VPLS are fully-managed services that offer a private, dedicated and resilient network connection for UK businesses. They enable fast and reliable transfer of data, voice and critical applications across multiple sites. Using a private network reduces exposure to hacking threats and denial-of-service attacks as no part crosses a public network, making them essential for companies that transfer large amounts of data.
We offer MPLS and VPLS as a fully managed WAN (Wide Area Network) which is ideal for multi-site organisations who want to boost their connection and performance, improve security and reduce network costs. Focus Group have a choice of Layer 3 or Layer 2 point to point, point to multipoint or fully meshed network connectivity.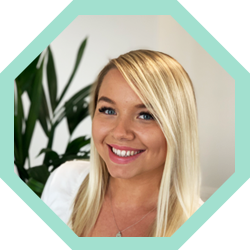 Get in touch
Our Data experts are here to help. Give us a call on 0330 024 2005 or request a call back and our team will take care of everything you need.
Benefits of MPLS & VPLS for Multi-Site connectivity:
Secure private company network

Quality of Service enabled to optimise application performance

Choice of access circuits

Fully managed service with end to end performance guarantees

Secure centralised services for internet access, VOIP & access to public and private cloud

Highly resilient, self-healing network to ensure business continuity
Call Focus Group for a tailored quote on 0330 024 2005
Take control of your company's Multi-Site network and digital transformation
If your company's network needs to be flexible and scalable but you still need to move data quickly and reliably between sites, then a Software Defined-WAN is a flexible alternative to a traditional MPLS or VPLS private network.
Whether you have a public, private or a hybrid-cloud network a co-managed SD WAN solution puts you in control of your business's connectivity. With data, telephony and applications moving to the cloud and bandwidth requirements increasing digital transformation depends on being able to scale services up, instantly. SD-WAN enables this transformation with ease, while making clever decisions about underlying connectivity.
For a free quotation or to talk with our Data specialists call 0330 024 2005
Benefits of SD WAN:
Local internet breakout

Link load balancing across multiple connections

Unbeatable network visibility and control

Built in firewall with content filtering

Choice of ISP's for resilience
Need a boost?
Ultrafast 10Gbps Leased Line available!
For growing businesses that need faster speeds or higher bandwidth our leased lines are completely reliable and flexible. Focus Group can upgrade your lines with more power, speed and capacity for rocket-powered performance.
Call us for a quote on 0330 024 2005.