SIP trunk call manager
Improve staff productivity by over 40% with FREE call stats.
Call now on 0330 024 2003 for the Call Manager upgrade.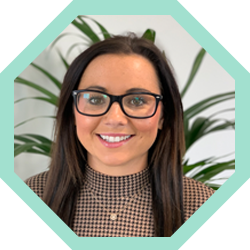 Get in touch
Our Voice experts are here to help. Give us a call on 0330 024 2003 or request a call back and our team will take care of everything you need.
SIP Trunk Call Manager takes SIP beyond a connectivity service into a world of multi-feature applications that put you in control.
UK SIP Trunk Call Manager provides you with all the benefits of Focus Group SIP Trunks together with a centralised inbound call management service with a host of features, accessed through an easy-to-use web portal and mobile app. SIP Trunk Call Manager offers powerful business continuity as standard, giving you the ability to manage your entire number estate and all aspects of your inbound calls. It enables you to consolidate all your numbers onto a single platform, meaning that you'll never miss a call.
Call Focus Group today for a tailored quote on 0330 024 2003
If you're looking for a solution that offers powerful business continuity and the ability to fully manage your entire number estate directly via your SIP trunks, SIP Trunk Call Manager is the ideal solution.
Upgrade to the Focus Group SIP Trunk Call Manager
Enhanced SIP service - gives you full and direct control of your inbound numbers

Built in disaster recovery - never miss a call

Online portal to manage your numbers

Easy management via a mobile app

A direct ISDN replacement - save up to 50% on line rental and up to 25% on calls

01, 02, 03 and 08 termination on subscribed Focus SIP Trunks - no number translation

One point of contact providing your SIP trunks and call management via one simple solution

Easy management via an app and web portal
Range of inclusive features
The Focus Group UK SIP Trunk Call Manager puts you in complete control of your inbound numbers.

Geo or non-geo termination directly on the SIP endpoint


Terminate any 01, 02, 03 or 08 number and control via an intuitive online portal or app

Termination on number


Redirect inbound calls to achieve business continuity and flexible working

Time / day of week routing


Schedule call routing in advance according to business hours and call handling preferences

Divert on busy/out of office/no answer


Maximise call handling potential and provide an improved service to the caller

Snapshot Management Information Statistics (MIS)


View call handling performance at a glance and monitor inbound call handling efficiencies

Email alert on missed call


Ensure you are notified of any unanswered/engaged calls - ideal management tool for ensuring staff productivity and following up every sales lead

'One Touch' business continuity


Pre-build designated business continuity call plans for your Inbound number(s) with the ability to invoke/restore last active call plan instantly - immediate continuity in the event of office evacuations

Date routing


Set up date-specific routing in advance - e.g. Bank Holidays

Call whisper agent notifications


Popular applications include the provisioning of an announcement to be played to the call answering agent on pick-up which prompts them to answer the incoming call with an appropriate greeting, giving a professional and personal impression to the caller
Hunt Groups


Serial, random, prioritised or simultaneous hunt group enables calls to be answered by specific people or the most available person

Call Distribution


Serial, hunt group and percentage-based routing enables load balancing of calls across sites or teams of people

Call Queuing


Queue incoming calls on a destination number to assist with call handling during peak busy periods. End user configurable announcements, breakout and overflow options. Live queue stats enable effective queue management

Voicemail


Demonstrate excellent customer service by providing callers with an option to leave a message when unavailable to take their call. Customise voicemail messages to prompt users to leave details for a call back

Advanced statistics


Online access to comprehensive call statistics which enable informed business decisions. Advanced management information relating to call handling efficiencies; productivity, call patterns and caller behaviour. Data includes time to answer, call waiting time, call outcome and caller details

Push reports - advanced statistics via email


Provides recipients with full or summarised advanced statistics reports via email for daily, weekly or monthly periods

SIP Trunk Call Manager App


Provides quick access to key functionality and ability to view essential call stats whilst on the move and access to call plan routing changes via a handheld smartphone/device
The above features are inclusive on all the numbers you purchase giving you total control over your own DDI. In addition, we offer a number of chargeable premium features such as Area-based Routing, Announcements and Auto Attend (IVR) which can be applied to individual DDIs as required.
Combine these features with the ability to fully control all aspects of the service via a unique web-based portal and app service and you get an incredibly powerful solution for your business.
Focus Horizon
Why not upgrade to a hosted solution?
Horizon is a hosted business telephone service that resides in the cloud rather than your office. It provides an extensive range of fixed and mobile telephony capabilities accessed through an easy-to-use web portal. The service allows you, the administrator, to easily manage your environment whilst enabling your employees to maximise their productivity.