Mitel phone system
Simplicity, reliability and dynamic user experience. Mitel's comprehensive range of phone systems provides an all-in-one business communication solution which delivers on every level for businesses of all sizes. Whether you're looking for a feature-rich contact centre solution, unified communications platform or cloud-based technology system to futureproof your business - Mitel, in partnership with Focus Group, is the perfect fit.
Mitel phone systems
Mitel phone systems deliver your business a fully integrated communications solution, designed to optimise every function your business needs to operate efficiently and productively.
A global leader in the business communications market, Mitel powers more than two billion connections every day, including more than 33 million daily cloud connections. Our telecoms experts will identify your communication requirements and pinpoint the right best-in-class system for your business, from a range of innovative Mitel on-cloud and on-premise PBX solutions. From flexible on-premises business phone systems to private cloud-hosted PBX options, Mitel provides everything your business needs for elevated unified communications.
Mitel phone systems are renowned for delivering fully integrated communications solutions, designed to help your business operate effectively, efficiently and productively. Focus Group and Mitel help businesses connect, collaborate and take care of their customers anywhere, anytime, using any device.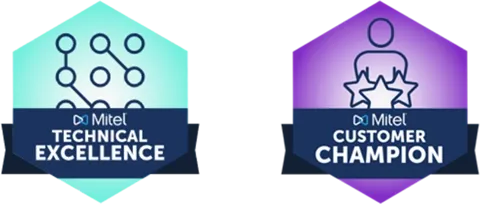 Benefits of a Mitel phone system
Simplicity, reliability, usability - Mitel's comprehensive range of phone systems provide all-in-one business communication solutions which deliver on every level, for businesses of all sizes. Whether you're looking for a feature-packed contact centre solution, unified communications platform, or cloud-based technology to futureproof your business, Mitel has the perfect fit.

Easy contact centre integration
Mitel's MiVoice phone systems seamlessly integrate with MiContact Centre's omnichannel solutions, to give businesses speech IVR, AI-powered chatbots and agent assist, interaction recording, quality and workforce management, historical reporting, and real-time dashboards. These are all designed to deliver an exceptional customer experience.

User-friendly handsets
Despite the trend towards using softphones, there are many of our colleagues who still require or want to use a desk handset. You can choose from SIP/IP desk phones, digital cordless (DECT) phones and Wi-Fi handsets for staff on the move, and conference phones. You can also accessorise each of these options to make them even more versatile for your business.

Flexible and scalable
Mitel phone systems will evolve and grow with your business. You can modernise your business at your own pace with a clear path to the cloud and choose the features you want along the way, including unified communications and contact centre capabilities. You choose how you pay too, and expanding your systems is simply a matter of purchasing extra licenses and handsets if needed.
Features of a Mitel PBX phone system
Mitel's PBX phone system can be made bespoke to your business. With a broad range of products available, you can choose the phone that best suits your business needs. From SIP and IP phones that optimise desktop calling, to Wi-Fi handsets and conference phones that accommodate hybrid working environments, each element can be accessorised to fit your business model and benefit your employees.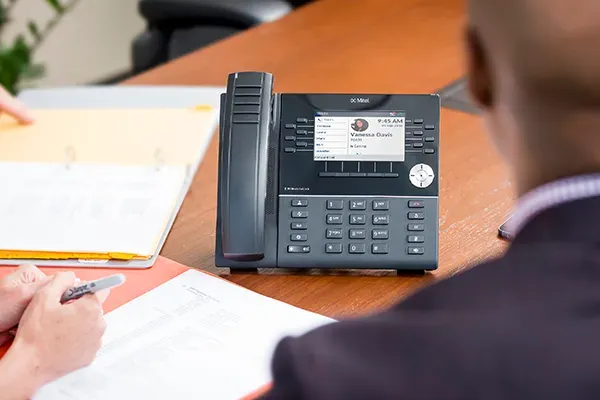 Choose from cloud-hosted or on-premise
Mitel's MiVoice solutions are feature-rich phone systems that give businesses the choice of deployment: on-premise, private cloud or public cloud.
With collaboration app and software integration, we can ensure all your staff remain connected and contactable whether they are in the office, on the road or working from home. We will help you make the right choice for your business, regardless of size. You can also choose how you want to pay for your Mitel MiVoice phone system, as they can be purchased upfront as a CAPEX investment or as an OPEX subscription.
Automated attendant and call routing
The customer experience is at the heart of every Mitel PBX starting with the way you handle incoming calls. The Mitel automated attendant greets every caller before offering them a range of menu options. This ensures your callers are put through to the right department without having to disturb your busy reception team. Any waiting callers will hear on-hold music and the automated attendant can be set to deal with all your incoming calls depending on whether they are received during or out of business hours.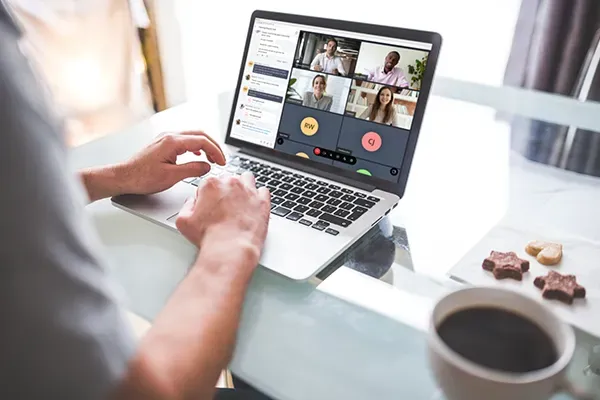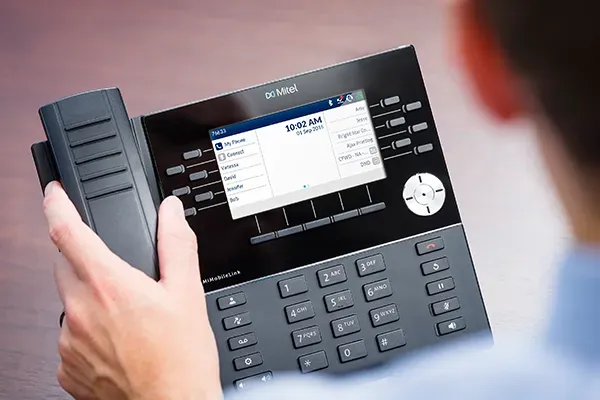 Hot-desking and remote working
Mitel MiVoice solutions fully support the move towards more flexible hybrid working. No matter which office you work from, you and your colleagues can enjoy hot-desking flexibility by logging into any handset using their PIN. Any quick-dials, hunt group, voicemail settings etc. will automatically follow you to that handset. Coupled with a unified communication app on mobile devices and PCs, your customers and colleagues will be able to reach you on a single number wherever you are working.
Collaboration and unified communications
Mitel's full suite of collaboration and unified communications tools include presence, one-to-one, group chat and video meetings via the MiTeam Meetings app. This ensures your teams can call, chat and meet via video securely, but also - vitally in today's hybrid working world - feel connected regardless of whether they are sat next to each other in the office or working remotely. Conference calling is embedded within the Mitel MiVoice solutions with its Meet-Me feature. It integrates with Microsoft Outlook calendars for conference invites.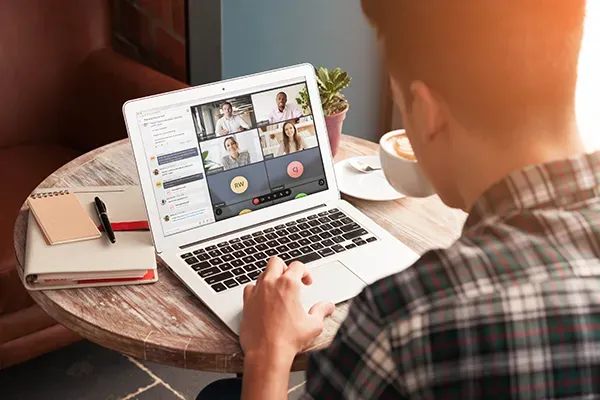 Mitel MiVoice phone system
Along with public and private cloud-hosted PBX options, Mitel's MiVoice Business and MiVoice Office 400 phone systems can be deployed on-site to give you a solution that is flexible, dynamic and suitable for any SME and enterprise business or organisation. With feature-rich functionality, primed to be integrated with unified communications, collaboration and contact centre solutions, the Mitel MiVoice range will simplify your business and deliver richer customer experiences.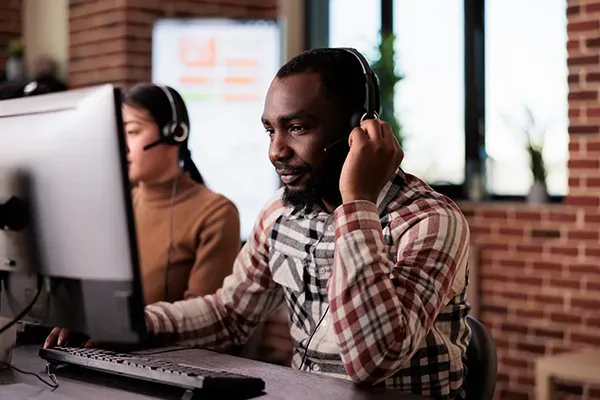 Frequently asked questions
What is a Mitel phone system?
Mitel provides a wide range of cloud and on-premise business phone systems that are designed to be scalable to businesses of all sizes. Mitel phone systems are supported throughout the life of your solution with a broad choice of services to meet your business needs. Mitel PBX phone systems come with a range of add-on services including maintenance plans tailored to your preferred level of incident resolution, an advanced remote monitoring service, reliable warranty and repair plans, and software assurance coverage as your solution evolves and grows with your business.
What is Mitel PBX?
PBX stands for private branch exchange, which is a general term used to describe business phone systems. Mitel is a world-renowned manufacturer and provider of a wide range of PBX phone systems, that are commonly referred to as Mitel PBX.
What is Mitel MiVoice Business
Mitel MiVoice Business is a flexible communications platform designed to provide businesses with cloud-ready hardware and software that can be implemented into any network infrastructure. Mitel MiVoice business provides seamless integration of voice, mobility, unified messaging, conferencing and collaboration.
What is Mitel MiVoice 400?
Like the MiVoice Business, MiVoice Office 400 is a flexible and versatile unified communications and collaboration solution, specially designed for small and medium businesses. It can be used with a wide range of handsets, including DECT phones, and the Mitel One collaboration client to give your business a tried-and-tested, robust and effective phone system.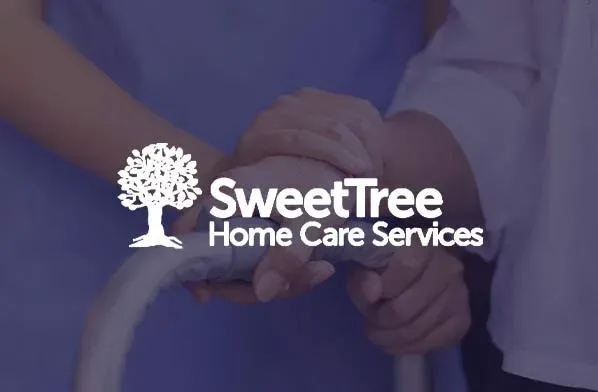 SweetTree Home Care Services
A new telephony infrastructure enables agile working and the delivery of a highly responsive service.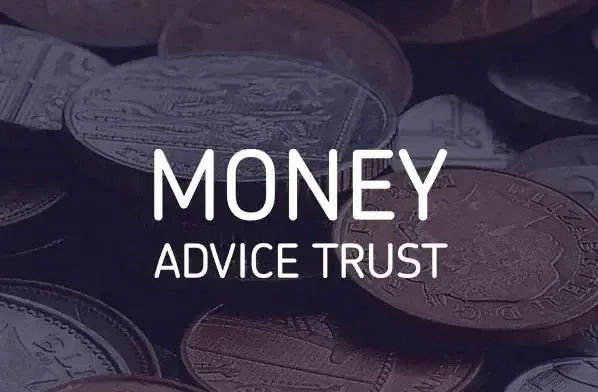 Money Advice Trust
Money Advice Trust entrusted Focus Group with the implementation and management of a robust telecoms system.