Cloud based phone system
Say hello on the go! A cloud hosted phone system takes business communications to the next level with total flexibility, reliability and agility - allowing you to stay connected with your customers anytime and from anywhere. Perfect for remote workers, hybrid offices and businesses that need to operate 24/7, a cloud based phone system might be just what your company needs to reach its full potential.
What is a cloud hosted phone system?
Cloud hosted phone systems offer businesses of any size the opportunity to manage calls from wherever you're based. Using Voice over Internet Protocol (VoIP) technology, cloud phone systems are cost-effective, easy to set up, reliable and jam-packed with call management features. Whether your team is in the office, working from home or out and about, they can access a cloud phone system and stay connected. At all times. You'll never have to miss a call again. And the best bit…a cloud based phone system is superbly agile. It's an on-demand service so you'll only pay for what you need and it grows as your business grows. This means that if you are looking to scale up your business, or pull back on certain resources, your cloud phone system can keep up.
Cloud phone systems features
How does a hosted phone system work?
A hosted phone system uses voice over internet technology to operate in the cloud. This means voice calls are transmitted over IP data networks using cloud technology over an internet connection, rather than over the traditional telephone network. Conventional phone technology can be used, but it isn't necessary. Instead, any laptop, desktop computer or mobile device can use cloud VoIP calling for voice communication. As an internet-based solution, the technology for hosted phone systems is easy to install, there are no upfront connection costs plus it's easy to maintain and upgrade. On top of that, it's a great start if you are looking to join up your new technology as Unified Communications.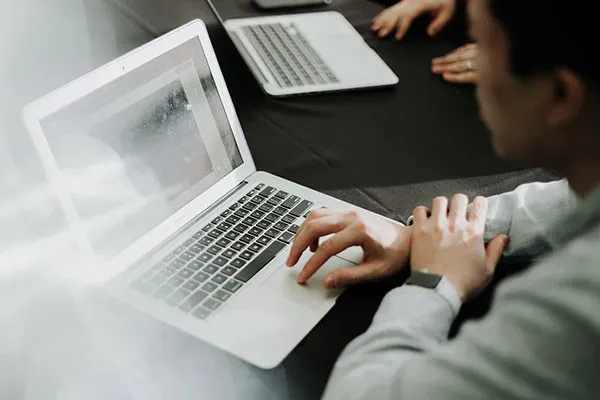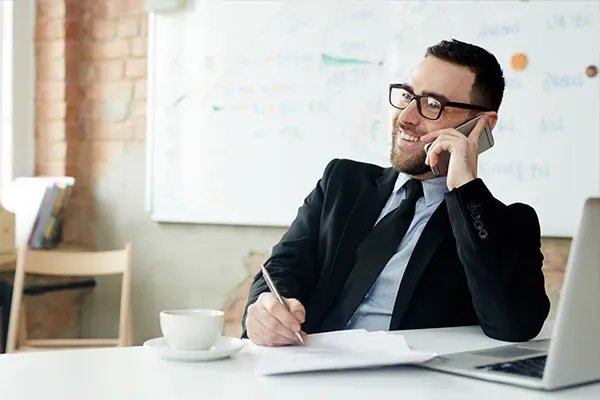 Cloud hosted phone system call recording
The cloud call reporting features of a hosted cloud phone system are ideal for any business looking to capture inbound and outbound conversations, in order to improve customer experience, ensure service compliance or for audit purposes. Stored in a secure environment, your cloud hosted phone system can quickly and easily access the recordings you need for training or other purposes.
Cloud call analytics for hosted phone systems
A cloud hosted phone system comes hand in hand with a web based interface meaning you have clear insight into the all important call management facts and figures such as your call volumes, peak times, call durations, operator efficiency and so on, and can optimise your business operations accordingly. With the power of hosted phone system call analytics you can better route your business calls, creating hunt groups, determine team sizes and analyse areas where call quility and internal processes need improving.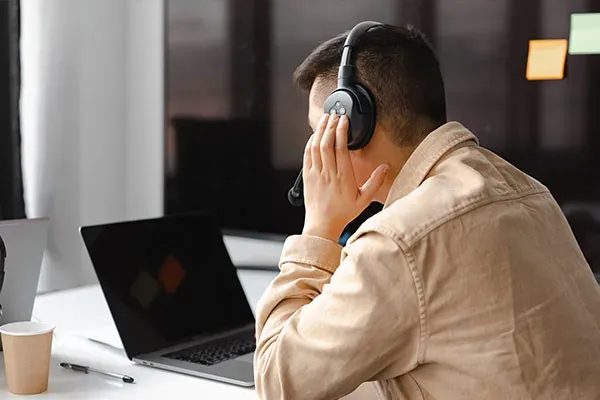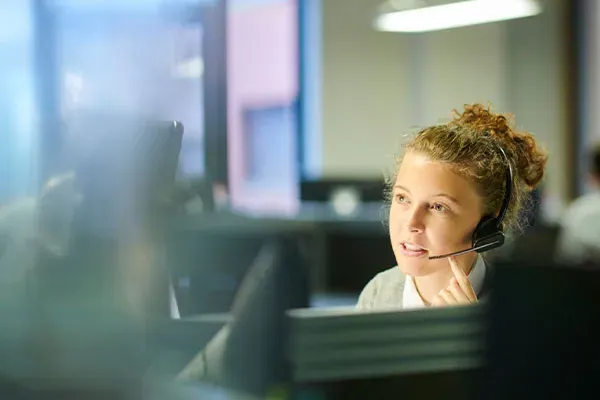 Cloud phone system enhancements
The Horizon cloud phone system is the leading cloud based phone system in the UK. It is a unified communications solution for your business with an extensive range of fixed and mobile telephony capabilities, a wealth of features and enhancements to help you optimise the way you work and an easy-to-use web based management portal. Call, connect, collaborate and take your business communications to the next level.
Cloud phone system for business
Businesses are moving from on premise to cloud more rapidly than ever before. This is due to the ease of use, quick set-up and accessibility of cloud-based phone systems. If you are a business that relies heavily on remote workers, or if you are looking to record, track and analyse your calls to a higher degree, then the time is now to switch your system. Thankfully, Focus Group can take all the stress of the move out of your hands, organising the set up and maintenance of your technology to help you focus on your digital transformation strategy.
What are the benefits of a cloud hosted phone system?

Budget friendly
The main benefit of a cloud hosted phone system is cost efficiency. Phone calls are conducted entirely via the internet so you'll only be charged for your data use, rather than for call minutes or extra phone lines. Traditional phone systems can be expensive with multiple lines and add-on features like call transferring or voicemail whereas most cloud systems come with a fixed monthly cost to cover all your communication needs. And a cloud based system is entirely scalable – you only pay for what you need and it'll grow as your business grows.
Customer focused
A cloud phone system guarantees reliable call quality, as well as enabling your employees to manage their calls anytime, anywhere and from any device – meaning your customers can reach you quickly and easily, and you'll never miss a call again. Plus, the call management features mean you can identify exactly where processes and procedures can be improved, and keep your customers informed with call waiting times, comfort messages and call redirects.

Feature rich
Call, connect and collaborate – a cloud based business phone system is packed with features. Its intuitive admin portal will enable you to configure your users and set up the system in minutes. Reliable HD audio calls across any device, voice & video calling and personalised features to suit you and your business mean you can stay connected wherever you are.
Cloud Phone System packages and pricing
*3 months for free and advertised packages available for new Horizon customers only.
*All prices for hosted phone systems are based on five year contact term and a minimum of 10 users.
Business Premium
from £19.99/pm


✔ 2000 inclusive minutes
✔ Online portal
✔ Conferencing
✔ CRM Integration
✔ Horizon Collaborate
✔ Mobile and Desktop Applications
✔ Customised On Hold Music
Frequently asked questions
Why move to a cloud phone system?
To ensure your business can work any time, anywhere, and can scale up if you outgrow your old phone packages.
How do I use my cloud phone?
A cloud phone system uses voice over internet technology, so calls are transmitted using an internet connection rather than the traditional telephone network. This means you can use any laptop, desktop computer, tablet or mobile device to make a voice call. For example the Horizon hosted phone system is a cloud hosted phone system that offers a desktop application that has a dial pad and phone book, meaning you can dial any number from your computer.
Do I need to keep my old analog phone lines?
No, you don't, especially with the PSTN switch off and ISDN switch off happening in 2025 analogue phone lines will soon be obsolete and you will no longer be supported. As a result of this businesses will need to switch to a cloud phone system before the deadline to prevent loss of service.
Is a cloud based phone system right for my business?
A cloud-based phone system offers businesses of every size, shape and sector the opportunity to work smarter, faster and from anywhere – together with delivering an impressive repertoire of powerful call management features. Plus, it's cost effective. So, in a nutshell – it's the perfect choice for any business.
What is hosted telephony?
Hosted telephony is the general term used to describe cloud phone systems, it means that your phone system is hosted in the cloud rather than on your business premise. A hosted phone system is an ideal solution for businesses of any size and they are completely scalable to the number of users you require.
How do I set up cloud telephony?
One of the most fundamental benefits of cloud telephony is its ease of implementation. It doesn't require on-site hardware, so eliminates the need for installation technicians and the scheduling of site visits. The telecoms team at Focus Group will take care of the implementation and configuration of your new phone system from start to finish – quickly and hassle-free.
What is a cloud-based telephone system?
A cloud phone system is essentially a VoIP phone system. The cloud phone system aspect comes from where the phone system is hosted. Instead of storing the network and routing elements of a business phone system somewhere on your office premises, a cloud based phone system takes everything off-site so your business can connect to it remotely.
What is a hosted phone system?
A hosted phone system opperates using hosted telephony technology. This is where your phone system is completely located in the cloud, rather than on your business premises. Hosted phone systems are the future of telephony and the ideal replacement for PSTN copper line which are being phased out across the UK. Cloud hosted phone systems have no upfront equipment purchase costs and require a license per user, offering flexible communications management and a high level of control from Internet enabled devices.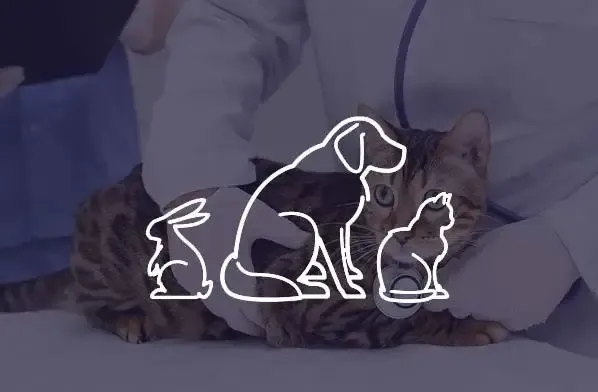 Veterinary Practice
Practices across the group needed a bullet-proof communication system to deliver the highest quality care.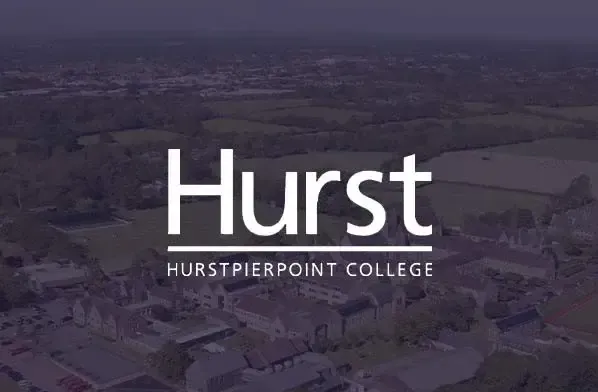 Education
Focus Group scored top marks with the delivery of a brand new, futureproof telephony system to replace an ageing network.