Horizon Enhancements
Horizon has been the leading hosted platform in the UK for the past 10 years. Focus Group help you get the most out of this award-winning hosted phone system, there are plenty of useful features and enhancements available to refine your business.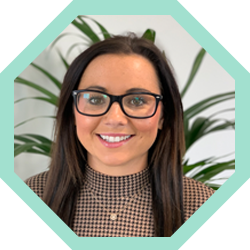 Get in touch
Our Voice experts are here to help. Give us a call on 0330 024 2003 or request a call back and our team will take care of everything you need.
Horizon is a complete communications service for your business that provides an extensive range of fixed and mobile telephony capabilities, via an easy-to-use web portal. The service allows you, the administrator, to easily manage your environment whilst enabling your employees to maximise their productivity.
Collaborate
With digital transformation high on the agenda, businesses are looking to improve productivity, increase collaborative team working, attract more diverse talent and speed up business decisions.
Available as a simple upgrade to Horizon, Collaborate offers instant messaging and Presence, voice, video calling and desktop, document and application sharing. Driven through a set of end user applications for Windows, Mac, Android and iOS, it enables users to access business communications and collaboration services from their favourite devices - wherever they are.
Fully integrated with the award-winning Horizon hosted PBX service, Horizon Collaborate supports all the features and functionality of the telephony service for a true unified communications experience.
Enhance your business communications with Focus Group
Make mobile an extension of your phone system.
Soft Client
Bring the power of Horizon to your Windows desktop, laptop, Android or iOS device and access a range of features to ensure your colleagues and customers are always in contact.
The Horizon Desktop Client lets you connect your office phone to your preferred business device, such as a laptop or PC. It works seamlessly with the Horizon service and mobile client to ensure that you can control your user account and handle calls efficiently, wherever you are. The Horizon Desktop Client provides a new way to interact with Horizon and using existing devices you can reduce the cost of entry to a hosted solution, as well as minimising telephony costs incurred whilst on the move or in different locations.
New features such as Presence and instant messaging add to the core Horizon services and provide an informed way of communicating with your colleagues, as well as giving you a new route to gain immediate responses when it might not be convenient to speak on the telephone.
The Android and iOS Apps enable users to make and receive calls on a mobile device, as well as providing access to key settings for their service. It provides all the same functionality as the desktop client above, with the exception of Click to Dial and Group Chat. This is an ideal bolt-on for users who often work remotely or who are regularly on the move with access to WiFi (e.g. in hotels).
Integrator
Integrator is a powerful piece of software that gives you control from your desktop without having to log in to your Horizon Portal. It also provides interaction with key programs such as Microsoft Outlook® and Skype for Business®. Our CRM Integrator can be added to enable easy integration with your CRM.
Integrator CRM takes the Integrator software a step further. Compatible with over 20 of the top CRM packages including Salesforce and Microsoft Dynamics, Integrator CRM helps users to be even more efficient and productive by providing quick access to contacts and the ability to dial directly from your CRM system.
Call Reporting
Do you know how many calls and emails you are getting, how they are being handled or who is handling them?
Horizon offers a number of key measurements through its reporting section. However, there is a growing requirement for more in-depth call management reporting and wall board integration to help organisations gain a real-time understanding of calls.
Through our partnership with Akixi, the leading hosted call-management service provider, you can now get a data feed for your Horizon service, which will let you export the statistics you need to help manage your business.
Call Focus Group today for a tailored quote on 0330 024 2003
Receptionist Console
Manage incoming calls and call routing to single or multiple sites via a simple, easy-to-use interface.
Horizon Receptionist Console adds a low-cost way of managing your key call routing and monitoring of multiple contacts or sites, where this is not achievable through a more traditional phone and side car solution.
It ensures that every one of your calls is answered professionally and efficiently, improving customer service and increasing business efficiency.
Horizon Call Centre
Horizon Call Centre is a cloud-based service with an extensive range of inbound call centre capabilities that can be configured and managed via an easy-to-use web portal.
An extension to our Horizon hosted telephony platform, this add-on service enables businesses to easily manage their call centre environments, boost productivity of call centre agents and the overall efficiency of their call centre and help them deliver a first-rate service to their customers.
Horizon Call Centre is ideal for any business that receives inbound calls; for example, those with sales teams, help desks, accounts departments, receptionists or customer service representatives, right through to more formal inbound call centre environments.
Call Recording
Call Recording is ideal for businesses looking to capture inbound and outbound conversations and store them in a secure, cost effective cloud environment.
Benefits include:
Record

all inbound and outbound calls, both internal and external, across all devices including Desk Phones, Mobile Applications, Soft Clients and Focus Connect.

Secure

- store calls for 3, 6, 12, 24 or 36 months in the highly secure cloud.

Permissions

- allow team members access to call recordings based on user permissions that you decide.

Flexibility

- choose which users are recorded, record some calls, all calls or record on demand.

Search

- find the recordings you need quickly and easily by searching by time, date and calling number.
Over 81% of employees use at least two devices to help them work.