Focus Collaborate
Bringing video conferencing and instant messaging to your cloud-based phone system
For a free quotation please call Focus Group on 0330 024 2003.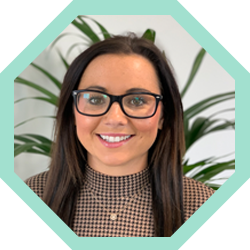 Get in touch
Our Voice experts are here to help. Give us a call on 0330 024 2003 or request a call back and our team will take care of everything you need.
Collaborate from Focus Group will replace your Skype for Business, Microsoft Teams and LoopUp. Add this fantastic collaboration tool to your phone system for as little as £8.99 per month, and benefit from the extensive features Collaborate has to offer.
Collaborate Features and benefits
Horizon Collaborate is suitable for any sized business looking to improve productivity, increase collaborative team working and speed up business decisions.
Call us today for a tailored quote on 0330 024 2003 or request a callback by clicking the button below.
UPGRADE TODAY
Communication has always been essential to the success of any business.
Voice & Video Calling
All the Horizon hosted phone system features in your pocket including call recording plus inclusive UK landline and mobile calls and conferencing.
Video Conferencing
Create a stronger collaborative experience, especially for remote workers using the Collaborate My Room service on either the mobile or desktop app.
Intuitive Interface
Horizon Collaborate provides a similar interface, no matter which device you use and includes easy to use chat and presence features for all devices.
Desktop and File Sharing
Save time with instant file transfer or share your desktop with a colleague to solve an issue quickly.
How Does it Help Businesses
Collaborate improves business performance with better communications tools, integrated with business applications and processes.
Businesses are more agile through solution flexibility and faster decision-making

Employees can work irrespective of location

Profitability is improved by reducing travelling costs for meetings, reducing carbon footprint

Employee productivity, effectiveness and satisfaction are increased

Customer interaction is easier resulting in increased satisfaction

A more interactive and richer communications experience with suppliers and partners is established
Enhance your business communications
Work anywhere with the Horizon Collaborate service – in the office, on the move, or at home using your desktop, tablet or smartphone.
Horizon
Enhancements
Horizon has been the leading hosted platform in the UK for the past 10 years. To get the most out of this award-winning hosted phone system, there are a number of powerful enhancements available.
Call Focus group today for a tailored quote on 0330 024 2003