Cyber Sight - Dark Web Monitoring
Have your organisation's credentials been compromised?
You may believe that the Dark Web has nothing to do with you ...but you'd be wrong. The Dark Web is an additional, unmonitored and encrypted layer to the internet - accessible using a readily-available browser - where scammers and hackers can source, buy and sell personal information such as passwords, credit card numbers, names, addresses and other sensitive information. Data held by your company will be there. Focus Group's Dark Web monitoring service - CyberSight, can detect your exposure and help protect your data.

Get protected today!
Call our Cyber Security specialists on
0330 024 2004
We dive into the Dark Web...

So you don't have too!
It is a known fact that staff use their corporate email accounts and often corporate passwords to sign up to third party sites and applications. If these sites or apps are breached, your employee's email address, passwords and PII is obtained by criminals and distributed through an 'underground' network known as the dark web. This poses a serious threat to your organisation as nearly 47 percent of people say there is no difference in their passwords created for personal and work accounts.

CyberSIGHT goes to the deepest, darkest areas of the web to find stolen credentials on your corporate e-mail accounts and produces comprehensive reports and real-time alerts when evidence of a breach is found.
Why Monitor the Dark Web?
Because the easiest way for criminals to target your company is by using current passwords or personal information. Cybercrime originating from the Dark Web involves discovering site vulnerabilities, hacking social media accounts and obtaining email passwords, all of which can result in data breaches or a devastating cyber-attack, possibly causing your company untold damage and expense. Focus Group can monitor your business' exposure from our office in the UK to ensure your data is safe.
Want to learn more? Click here to read our blog post on the Dark Web.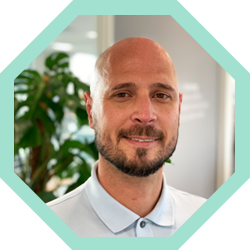 Get in touch
Our Cyber experts are here to help. Give us a call on 0330 024 2007 or request a call back and our team will take care of everything you need.
Please fill in your details below to allow our CyberSight software to highlight all exposed email address' associated to your companies domain which are currently on the Dark Web!
How does Cyber Sight work?
A live search by Focus CyberSight will go deep into the underbelly of the net to discover your company's exposure on the Dark Web, and you'll be surprised by what Focus Group will find… client details, email passwords, staff information, all up for grabs.
Focus Group will provide a full scan report on your company's exposure on the Dark Web, so you can immediately address your threat and make changes needed to render the information unusable.
Credentials Breach Monitoring
Domain and IP Search
Supply Chain Monitoring
24 x 7 | 365 Assurance
Breach Alerts
Monthly Reports
Breach Location/Source
Stolen Passwords and PII
Detect DANGEROUS VULNERABILITIES Early with
Cyber Sight
After your company scan Focus Group will monitor your domain continuously and alert you when a breach has been made. This ensures passwords and payment details can be changed before they are sold or used maliciously… stopping scammers in their tracks!
This is the flagship product in the Focus Cyber Protect security range and because it's so essential is included in all of our packages.
Are your personal details for sale on the Dark Web?
To find out call our experts on 0330 024 2004