Third party risk management solutions
Mitigating third-party risk is crucial in today's interconnected business landscape. With cyber-attacks originating from third parties on the rise, and privacy concerns driving new regulations, it's critical to ensure that your suppliers are securely managing sensitive systems and data. Focus Group's third party risk management (TPRM), cloud-based solution simplifies and speeds up compliance and risk reduction.
Supplier risk management solutions
Today, businesses share sensitive information with a wide range of vendors, who also use agents and subcontractors, which creates large vendor networks with increased risk. The challenge is often that vendors may provide a required specialist, but sometimes don't assume ultimate responsibility for the risk that comes with the service offered by the experts. Businesses need a third party risk management solution to simplify the process of auditing and tracking supplier risk.
Without third party risk management solutions, businesses are forced to manually collect, maintain and analyse risk status. This is time consuming, inefficient, error-prone and costly. Our third party risk management solution is the only purpose-built, unified platform for third-party vendor and supplier risk management.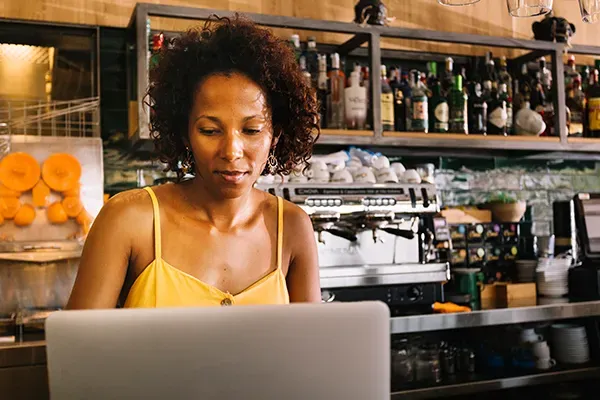 Vendor management risk assessment
Say goodbye to manual data collection and analysis. Focus Group streamlines the entire supplier risk management and assessment process, saving you valuable time and resources.
Our software automates the collection of survey responses, ensuring consistency and accuracy. By leveraging advanced algorithms and machine learning, Focus Group analyses the gathered data, generating insightful risk assessments that empower you to make informed decisions.
With a vast library of over 200 standardised assessments, customizable features, and built-in workflow and remediation tools, our solution automates every step of the process—from survey collection and analysis to risk rating and comprehensive reporting.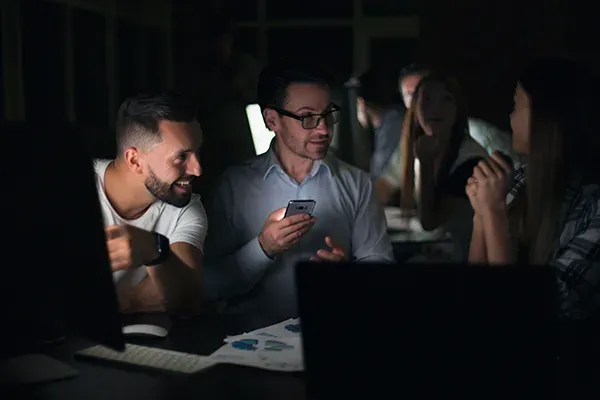 Benefits of third party risk management solutions

Real time insights
Third party risk management solutions increase visibility into cyber security risks and business exposures from vendors, suppliers and other third parties with real time insights and detailed reporting. In doing so, your business will improve vendor relationships, gain visibility of third party risks, maintain security and work towards achieving compliance standards.

Easy vendor onboarding
Many businesses face the challenge of large siloes, especially those where business owners manage vendors, but procurement teams own key vendor information and processes. This opens the door to cyber risks and attacks. Our platform accelerates vendor onboarding and offboarding and simplifies supplier management with offline updates and role-based access for all employees.

24/7 support
Our experts are on hand to support your business every step of the way with its implementation of automated third party risk management software. Not only will you receive comprehensive reporting about the gaps in your security, if you have any questions about setup, managing the platform or something else? Get in touch with our dedicated support team and we will assist!

Compliance
Conduct thorough risk assessments of your third-party relationships to identify potential compliance risks by evaluating factors such as regulatory requirements, industry standards, and contractual obligations. A third party risk management solution enables continuous monitoring of third-party activities to ensure ongoing compliance. It helps track changes in regulations, industry standards, or the third party's practices, allowing organizations to identify and address any compliance gaps or issues promptly.

Continuity planning
If any potential cyber security risks are identified, the solution helps businesses take appropriate actions to remediate and mitigate the risks and create a continuity plan to ensure operations continue should any issues arise. Our third party risk management solutions provides a framework for protecting the continuity of your business, implementing corrective measures, monitoring progress, mitigating potential risks and ensuring that that third parties stay aligned with the required compliance standards.

Safeguard reputation
Evaluate the risks third-party relationships pose to the relationship with your customers and theirs. Third party risk management solutions will identify factors such as the third party's track record, past security incidents, negative publicity and current risks to cyber security and outline these in a report so that your business can make educated decisions about what third parties you choose to work with, in addition to supporting your existing relationships by providing advice on remedying potential security risks.
Eliminate third party risk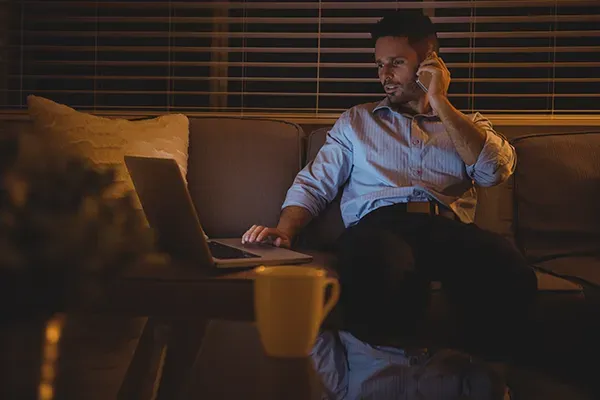 Unified third party risk management solutions
Our unified and automated third party risk management platform simplifies and accelerates risk reduction and compliance efforts.
Designed as a Software-as-a-Service (SaaS) solution, our platform combines automated and standardised risk assessment with continuous risk monitoring, assessment workflow, and remediation management throughout the entire third party lifecycle.
As a centralised hub for all your third-party risk management needs, our platform consolidates critical functionalities, allowing you to efficiently address risk reduction and compliance in one place.
Vendor monitoring and supplier risk mitigation
Complementing our platform, Focus Group offers access to vendor intelligence networks. These networks provide on-demand access to completed, standardised risk reports on thousands of companies.
Benefit from comprehensive vendor insights, empowering you to make informed decisions when engaging with new vendors or managing existing ones.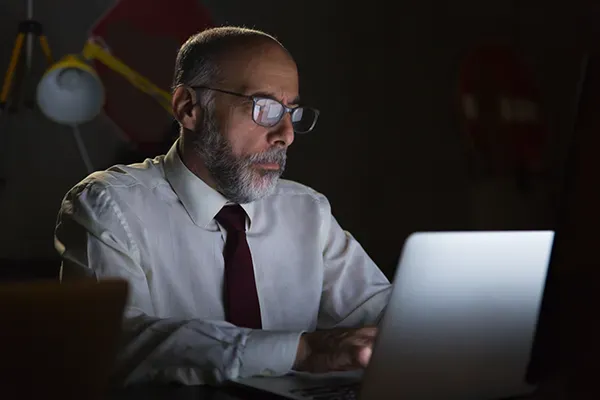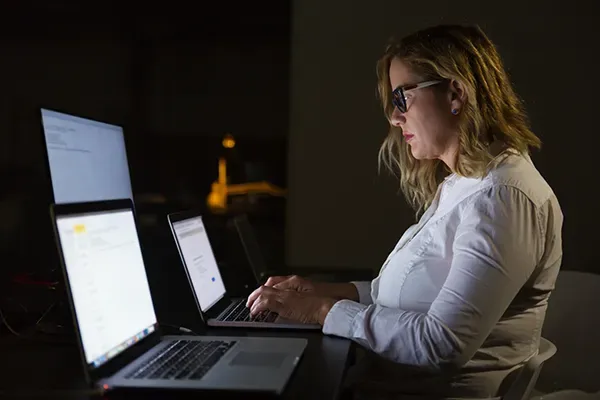 Streamline internal and external processes
Third party risk management solutions help to streamline internal and external processes across teams and systems, ensuring efficiencies and reducing the risk of cyber security incidents.
Management of third party relationships at scale can leave room for a multitude of cyber security gaps and prove to be very time consuming, with tools that streamline your processes and systems, our third party risk assessment software can outline potential risks and help to mitigate and risks, alongside improving efficiencies with managing these relationships by analysing and unifying multiple vendor engagements in one place.
Frequently asked questions
What are third party risk management solutions?
Third-party risk refers to the potential risks and vulnerabilities that arise from the engagement or reliance on external parties, such as vendors, suppliers, contractors, or service providers, by a business. When a business involves third parties in its operations or relies on them for products, services, or data handling, it introduces a level of risk that can impact its operations, reputation, and security.
Why is third party risk management important?
More and more cyber security risks are threatening businesses as a result of their third party vendors and suppliers falling victim to a data breach or cyber attack. It's important to understand how secure the suppliers you choose to work with are to protect your own business from cyber threats.
What is meant by third party risk management?
Third party risk management refers to the processes a business implements to measure and continuously audit the overall security of its third party suppliers and vendors. Traditionally a manual process, key information on third parties is gathered by procurement teams to help businesses make informed decisions on who they should be working with. Focus Group is simplifying supplier risk management with its automated third party risk management platform.
What are examples of third-party risks?
Cybersecurity Risks: These risks arise from third parties such as vendors, contractors or partners who may have access to a company's confidential data or systems. If these third parties have weak security measures, hackers can use them to gain access to the company's data and systems.
Compliance Risks: Third parties can pose risks to a company's compliance efforts if they are not following the same regulatory or legal requirements that the company is subject to. For example, a company may face legal or financial penalties if a vendor is found to be violating environmental regulations.
Supply Chain Risks: Companies may rely on suppliers to provide them with raw materials or other critical components. If a supplier experiences a disruption in their operations, it can cause delays or even halt the production of a company's product.
Reputation Risks: Third parties such as customers, partners or even employees can pose a risk to a company's reputation if they engage in behaviour that is perceived as unethical or inappropriate.
Financial Risks: A company may be exposed to financial risks if it relies on third party vendors for services such as payment processing, accounting or auditing. If these vendors are not financially stable, it could impact a company's financial stability.
How do you identify third party risks?
Third party risk assessments give businesses insight into the overall security of the third parties they are working with. Traditionally, these are filed in a risk assessment questionnaire which is used to score the level of risk associated with suppliers, though our third party risk management solution simplifies this with hundreds of pre-filled risk profiles on existing businesses.
How do you manage third party risks?
There are multiple steps included in third party risk management. These include creating a vendor inventory, risk categorisation, risk assessments, due diligence and continuous monitoring. Risk management is made easier with Focus Group's automated supplier risk management software, enabling businesses to easily manage all steps and carry out ongoing monitoring on vendor networks.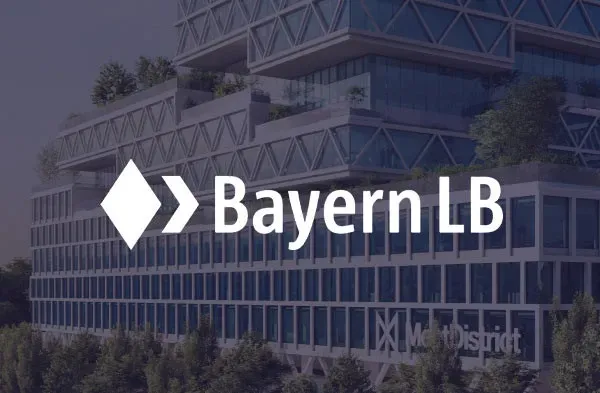 BayernLB
BayernLB engaged Focus Group to improve its connectivity, optimise productivity and enhance its working environment.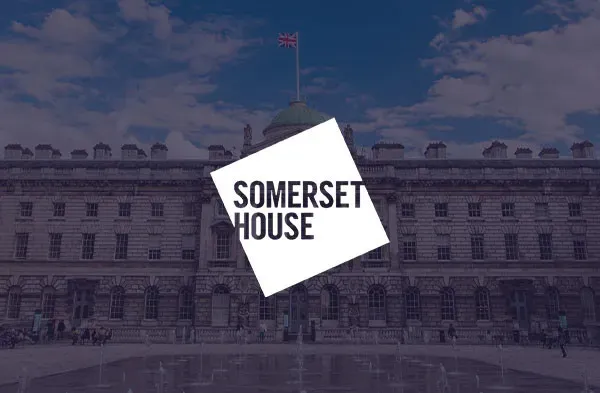 Somerset House
Focus Group guided Somerset House through the adoption of a cloud-first strategy to enable a future-proof digital transformation.