Delivering technology to the logistics industry
Technology has redefined the logistics industry in recent years by enhancing operational processes and increasing productivity in the supply chains, together with reducing costs and minimising the risk of errors.
Solutions that ensure logistics companies stay moving
Technology continues to rapidly reshape businesses across every sector, proving to be an integral part of logistical operations and essential to company success and customer satisfaction. Cargo carrying companies and busy supply chains where compliance, efficiency and staff safety are of paramount importance requires an extreme level of reliability and attention to detail in order to meet delivery expectations.
Today, logistics firms face challenges such as shipping shortages, rising freight costs, growing customer expectations, flexibility and scalability, cost efficiency and access to expertise – that's not a finite list, but quite a list all the same. If people and devices are not accurately and effectively 'talking' or collaborating, there are time, cost and business loss implications.
Focus Group has been delivering business communication technology to the logistics industry for many years, helping companies implement bespoke solutions to drive development and keep up with the pace of growing demands.
From VoIP telephony solutions to IT, cyber security, mobile supply, energy and connectivity – our in-house specialists will work with your business to determine your requirements and specify one or a combination of technologies to give your operations the boost they need and ensure collaboration is seamless across your business network.
Hassle-free IT for logistics
The logistics industry is at the core of the global supply chain, constantly striving to source cost-effective solutions to enhance productivity, quality, optimisation and timing – all critical aspects of a logistics business. There is no room for error or downtime, every minute counts; if something goes wrong it has a huge impact on projects, supplies and customer satisfaction. For this, you must have a robust and secure IT infrastructure.
Focus Group takes care of everything from IT infrastructure assessments to cloud migration and the implementation of innovative applications to full digital transformation. Our IT support team are here for you around the clock to ensure you stay online and secure at all times, with technical support and maintenance (remotely and on-site) across all hardware and software, as well as the proactive monitoring of your systems for any potential glitches.
Our team will ensure your systems are safe and secure regardless of your business size or location. Our cloud backup and disaster recovery services include the implementation of a strategy that sees your business data stored in a remote place that is constantly backed up to prevent any loss of files and downtime, leaving you with total peace of mind.
Not yet harnessing the powers of Microsoft 365? We'll have you up and running with business tools that boost productivity in no time. You have access to Word, Excel, Teams, Sharepoint and Powerpoint – total business app integration!
Logistics IT solutions: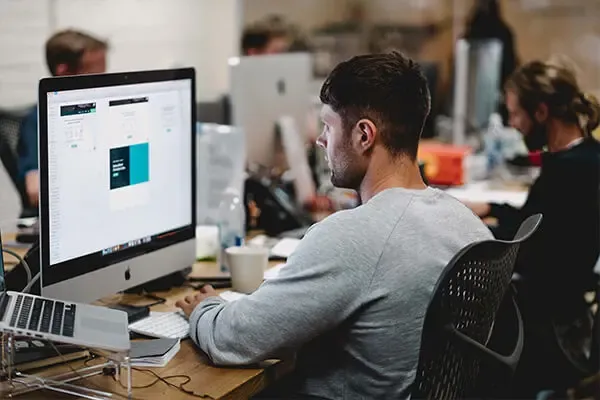 Lighting fast broadband for logistics
Connectivity is arguably one of the most important services in logistics. With so many moving parts it is essential to have clear lines of communication and smooth running processes to ensure business objectives are met. As a result, internet connectivity and associated technology have become the main focal point of logistics companies looking to improve efficiencies.
Focus Group are specialists in connectivity, working with logistics firms of all sizes across numerous sectors to deliver bespoke connectivity strategies, install powerful and secure internet solutions and ultimately lower costs, all while maintaining customer and supplier satisfaction.
From phone and business broadband packages to full fibre options, we'll deliver superfast speeds and robust reliability to take you to the next level of connectivity and lay the foundations to ensure your business is futureproofed. Whether you need 5Mbps or 100Mbps, our teams will empower your workforce with the connectivity they need to work faster and smarter.
Logistics connectivity solutions: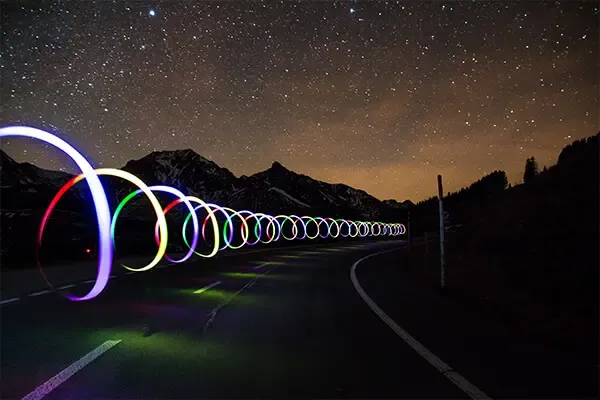 Next generation phone systems for logistics
Catching every call is imperative in logistics and the importance of a telecommunications infrastructure that can connect multiple sites and touchpoints across the UK should never be underestimated. A robust business phone system will ensure your lines of communication are open and accessible at all times, ultimately driving up productivity in any logistics and supply chain business.
Our award-winning Horizon business phone system is a highly regarded and cost-effective solution offering a whole host of benefits, including, quick and easy contact, accuracy, quality of service, auto attendant and call direction to help deal with caller requests quickly and efficiently.
We also offer Microsoft Teams phone solutions for logistics businesses. Teams is a cost-effective, scalable, robust solution and boasts an enviable set of call management features, allowing you to make calls to any landline or mobile number directly from your Teams app. This single platform means you can handle your work from one easy to use portal.
Logistics telecoms solutions: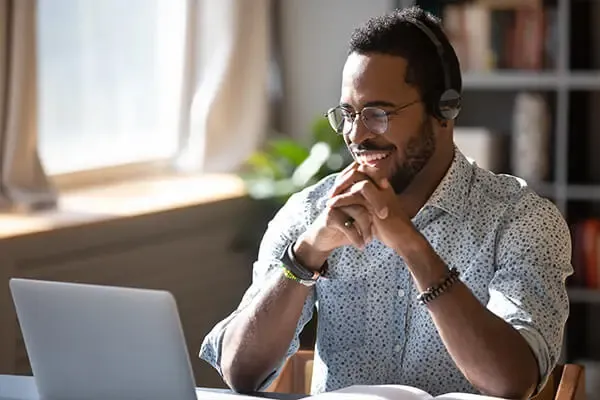 Resilient cyber security for logistics
In logistics, valuable data is kept across many locations, from ships and warehouses to handheld devices, the manufacturing floor and the back office – all supply chain information is transferred through IT networks, which are vulnerable to attack.
Many operations have fallen foul to cybercrime, which often leads to chaos, disruption and transport delays because firms rely on antiquated systems and simply 'trust' the person/email/information received is legitimate. Don't fall into that trap.
Now is the time to protect all areas of your business and make sure your cyber security is proactive rather than reactive. Focus Group offers a range of cyber security services for the logistics industry; from cyber security awareness training, and managed SOC to Mimecast email security, phishing prevention, dark web monitoring and GDPR awareness training. Our cyber services are designed to protect your business, at a cost to suit your budget and business needs.
Logistics cyber solutions: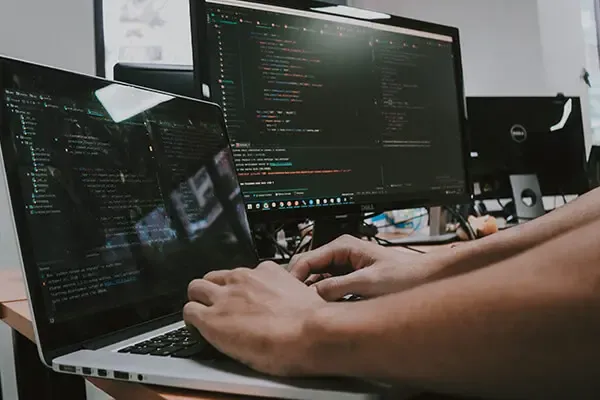 Latest mobile technology for logistics
Mobile communication is big in logistics and impacts every link in the logistics supply chain.
From warehouses to transportation, mobile devices ensure seamless interaction and integration. Access to applications allows your staff to complete jobs that once required multiple devices. With a workforce that has access to mobile technology on the job, scanning, item location, real-time freight data and KPI reporting become seamless processes with increased visibility, reliability and accuracy.
Focus Group has the expertise to make sure your workforce is equipped with the right handsets for the job to ensure your business is connected to the right network and on a tariff that suits your budget. From flexible SIM only deals to top of the range devices and mobile broadband solutions, our business mobile specialists will deliver the ultimate mobile connectivity solution for your business.
Mobile device management (MDM) is another great service for logistics and supply chain management providing live and constantly updated inventory on all users, ensuring the maintenance of productivity, security, data protection and backup.
Logistics mobile solutions: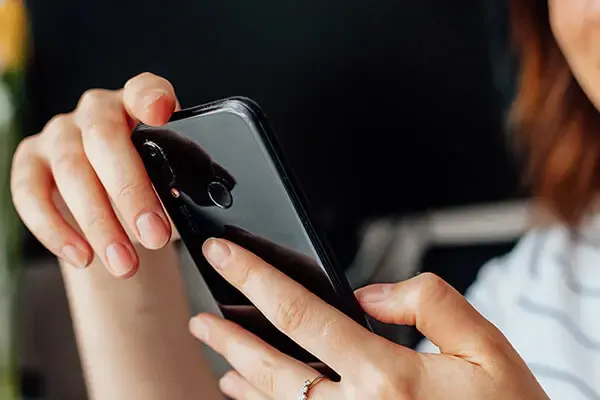 Cost saving energy for logistics
Energy consumption in logistics is centred around the smooth running of key systems ranging from lighting and heating to refrigeration – with a necessity to remain fully operational 24/7, 365 days a year.
While there is a necessity to be operational at all times, the resulting costs of gas and electricity in the aftermath of the energy price surges can end up creeping out of control, leaving you with little power when it comes to minimising outgoings and maximising profits.
At Focus Group, we understand the importance of keeping your business operational and reducing downtime. We pride ourselves in aiding businesses to reap the rewards of good value energy and provide a free energy price comparison service that's designed to help review gas and electricity usage to secure you the best possible prices.
Our unique independent market position places our team of energy experts perfectly to assess the best market options and analyse available tariffs from leading suppliers, so you don't have to. Once we've found you the best deal, we'll make the switch and undertake all the paperwork, so there's no hassle or lengthy admin to add to your list.
Whether you're looking for a smart meter to monitor consumption or you're simply considering futureproofing your business energy consumption with renewable energy solutions, our teams are here to support your business on the path to a more sustainable future.
Whatever your needs, we will guarantee our services will result in better business energy efficiency and preferable prices.
Logistics energy solutions:
We partner with industry leading companies to benefit you