UK national privacy day 2023
Author: Mark Norris | Date published: January 28, 2023, UK | Read est: 5 min read
28th January marks Data Privacy Day - the international day launched to empower people and businesses, build trust and respect privacy. It's also the day when IT and compliance managers around the globe smile to themselves, acknowledge it's cool to have a dedicated day of data privacy and gently try to remind people just how important it really is.
Why do we have a Data Privacy Day?
When you visit a website, you'll find its terms and conditions displayed at the bottom. Do you bother to read them to see what data they collect or what they'll do with the data? Or do you automatically accept all cookies? If you do either, your personal information is at stake if you aren't cautious enough. As some may say "only fools rush in" and in this case, there's an element of truth.
So, Data Privacy Day is about raising awareness of the information captured by online data tracking.
Data is power
In a nutshell, "data is power". While data has no intrinsic meaning by itself, when interpreted within the context, data becomes valuable information. Data gives key insights that propel industries and predict market trends. If you are wondering what data has to do with you, it's high time you realised that you are the data!
Our lives have become so integrated with technology that our phone and laptop know more about us than our family members. From your recent search history, passwords to your music taste, all the data is stored in your gadgets. Every time you go online, whatever you type or search – it's recorded and used by someone.
Data can be used for targeted advertising, campaigning and in the worst cases, stolen resulting in identity theft. Have you ever noticed that your social media accounts or mail, spammed with advertisements on products that have crossed your conversations or those related to your search history?
The conclusion is quite simple, your data is being passed on for commercial purposes. If you have the habit of clicking away terms and conditions and a generous heart to accept cookies from all the sites, your data is probably flying around the internet - including the dark no-go areas of the dark web. Internet privacy day is about spreading awareness of the security risks to your personal data on the web, and providing learning on how to secure your information.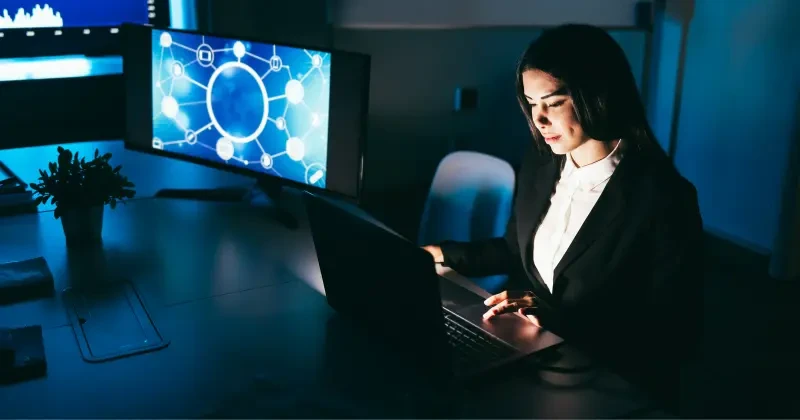 National data privacy day - cyber security fundamentals for everyone
Cyber security has become a great concern in all facets of corporate and individual life. Whether you are ordering a pair of earphones, browsing for news or information, or searching for a service; your online activities are constantly being processed. Without adequate security, you can become a victim of financial fraud or data breach.
Anyone who has access to the internet also needs to be aware of the ever evolving and increasingly sophisticated cyber-attacks and should actively monitor their security. While the right to protection of personal information exists, being negligent about security concerns is a recipe for a disaster.
On national data privacy day, let us strive to uphold the shared responsibility for privacy protection. At home, school, or work; privacy matters, your safety matters.
Ten top tips to help protect your data online
User a privacy-focused web browser

Use smart passwords

Use a password manager

Regularly clear your cookies and cache

Use MFA or 2FA where possible – not just at work

Consider using a VPN when browsing when online

Know your privacy rights

Do not leave your laptop unlocked when you leave your desk

Limit the amount of personal information you share on social media

Browse in incognito or private mode on your web browser
Mark Norris
Compliance Officer
Sonia Older is the Campaign Manager at Focus Group and a highly experienced copywriter. She boasts over 20 years of experience in content marketing and PR across multiple industries, and is the key driver of content and PR for Focus Group across all UK offices. Away from work, Sonia usually swaps keyboard strokes for ski slopes in the Alps with her family.