Cisco enterprise networking
Sophisticated technologies; thoughtfully planned, simply deployed and expertly supported. Working in partnership with Cisco as a Network Integrator, Focus Group has been at the forefront of innovative technological development for over two decades. Delivering the very latest in Cisco technology, Focus Group are expertly placed to deliver your digital transformation with our business enterprise network solutions.
Talk to a specialist
Partnering for success
Our long-standing partnership with Cisco has enabled us to build strong technical capabilities with industry-leading expertise and fully managed services that are second to none. As a Cisco Elite partner and Premier managed services provider, it is our business to know Cisco's data centre, cloud and mobility solutions inside out - allowing us to select, architect and implement the right enterprise business solution to accelerate your digital future.
From cloud-based infrastructures to secure hybrid working solutions, we're ready to help your business tackle today's complex digital challenges head on. Enabling you to work smarter, faster and, above all, more securely.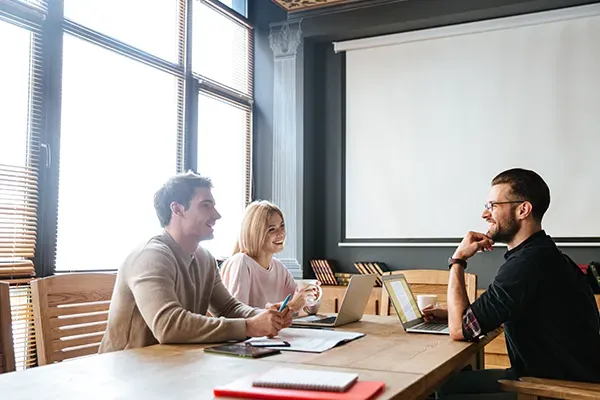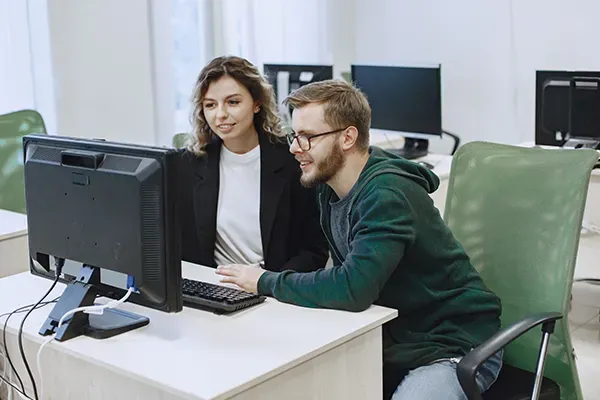 Working with our Cisco experts
Everything starts with meticulous planning, whether it's a complex deployment, long-term multinational project or a rapid turnaround upgrade to a domestic network. PRINCE2 and ITIL methodologies ensure our projects operate within the highest service levels, on time and in budget. Every project is run through our central NOC, benefits from Global Contract Management and enjoys our Global Support Services. Every element is planned and agreed up front, at a granular level. So you can invest with confidence.
Customer experience
Our customer experience team are here to ensure you get the most out of our technology and our services, throughout the full lifecycle of your technology. Working alongside your dedicated Account Manager they will champion your needs, drive your initiatives and convert your goals into results. They won't wait to take the initiative, they will utilise all the tools at their disposal, to find opportunities to optimise your infrastructure and operations. So you can work more efficiently, sustainably and cost-effectively.
Simplify and secure campus and branch networking with Cisco technology
Focus Group recognises that your infrastructure is the backbone of your enterprise. We've won awards for our work leveraging code and automation to connect people, devices, and environments in the most effective way.
Our customers trust us with their critical systems because:
Focus Group was named 2022 Cisco Partner of the Year EMEA and 2022 Cisco Partner of the Year UK&I
Focus Group is ranked in the top 10 Cisco Meraki partners across EMEA and is a 2022 recipient of the Global Meraki Effects Award
Focus Group is a Premier Provider for Cisco Meraki Access (LAN and Wi-Fi) and SD-WAN
We draw on our experience and product knowledge to recommend a solution or blend of solutions that will future proof your internal network.
Our DevOps capabilities inspire innovation and help customers adapt and operate their ever-changing working environments.
Our unique methods enable zero-touch deployment, allowing us to activate new sites in minutes, not hours.
Our managed services are built to take the stress of your daily operation out of your hands so that you can focus on the bigger picture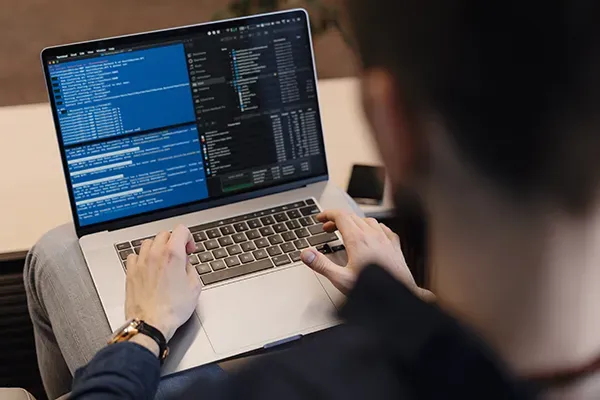 Benefits of Cisco Enterprise Networking

Digital transformation
Powering forward-thinking companies, our digital transformation services are built on interconnected and automated systems to make your business leaner, more agile, more productive, cost-effective and future-proof.

Innovative technology
Sophisticated technologies thoughtfully planned, simply deployed and expertly supported. However complex, and wherever in the world, we'll select, architect and implement the right enterprise business solution to accelerate your digital future. Quite simply, Focus Group will take the stress out of delivery with our UK enterprise network solutions.

Technical expertise
Focus Group, as a Cisco Elite partner, has been at the forefront of Enterprise Network business technology for more than two decades, delivering some of Cisco's most complex and first ever deployments, worldwide. Our unrivalled expertise, technical capabilities and industry leading Managed Services dedicated to Cisco technology, are second to none.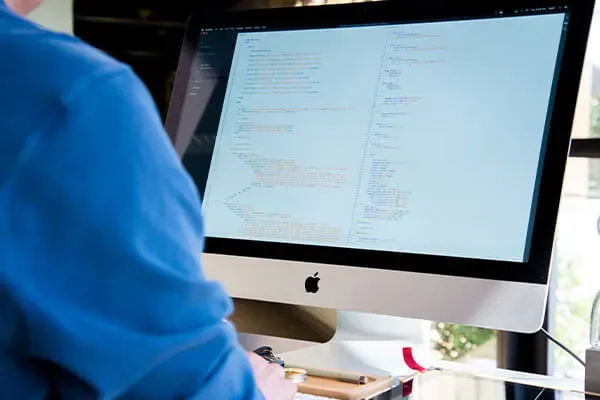 Focus Group co-management
As a certified UK Cisco Elite Partner, our industry-leading Cisco Managed Services will keep your digital networks protected, resilient and always connected. Providing advance monitoring and around-the-clock support for cloud and on-premise environments, our Network Operations Centre delivers a 24x7 service desk, planned configuration changes, innovative risk mitigation and disaster recovery.
Cisco API-driven SD-WAN
Innovative Cisco SD-WAN technology has transformed the WAN through sleek automation and orchestration. Connect any user to any application with integrated capabilities for multi-cloud, security, application optimisation and unified communications. Giving control back to you. Focus Group is an accredited Cisco Viptela and Meraki SD-WAN Managed Services partner, expertly capable of driving an SD-WAN architecture that's unique to your business infrastructure and geographical operating regions.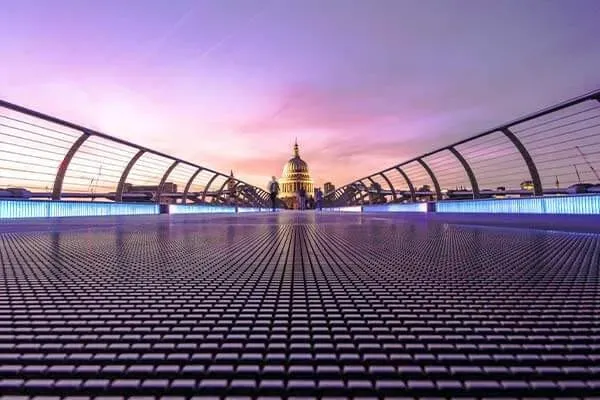 Frequently asked questions
What are the 4 types of networks?
LAN - Local Area network
PSN - Personal Area Network
MAN - Metropolitan Area Network
WAN - Wide Area Network
How does enterprise private network work?
An enterprise private network is a computer network that helps enterprise companies with a number of disparate offices, connecting those offices and locations in a secure way over a network.
What is the role of enterprise networks?
Enterprise networks provide the backbone for complex business communications – seamlessly connecting computers and devices throughout an organisation. As a Cisco Managed Service Partner, Focus Group offer a range of services to keep your networks protected, resilient and always available, from fully-managed to co-managed enterprise network solutions.
What is a network enterprise?
An enterprise network consists of physical and virtual networks and protocols that serve the dual purpose of connecting all users and systems.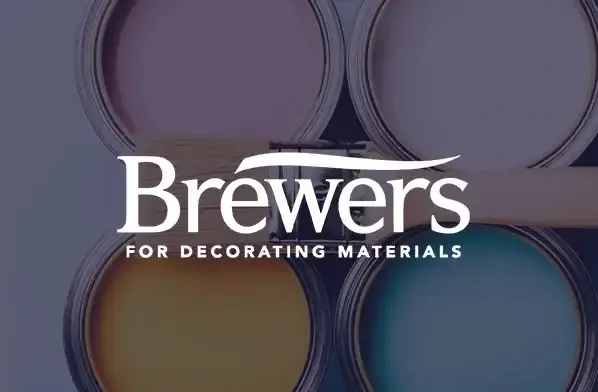 Retail
Brewers, with over 150 retail locations, streamlined its network services in order to provide an enhanced customer experience.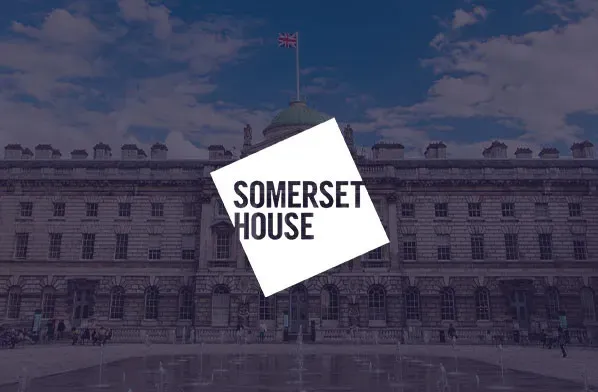 Hospitality
Focus Group guided Somerset House through the adoption of a cloud-first strategy to enable a future-proof digital transformation.