Business technology for the public sector
Effective public sector communication is underpinned by the ability to engage with individuals and communities with an omnichannel approach that promotes accessibility. It is critical that all actions are taken to protect and enhance the reputation of public sector organisations in a way that instils trust and collaboration through simple, functional processes that save time and boost productivity.
Leveling up the public sector with dependable technology
With the primary function of public sector organisations revolving around the ability to serve local communities, digital transformation is the driving force behind improvements to communication and accessibility. Whether it's between numerous different departments, agencies and organisations, or customer service development, public sector service providers should be integrating business solutions that embrace instant communication, real-time reporting and data-sharing technologies to improve overall service delivery and customer experience.
Legacy systems will hold your public sector organisation back as they often rely on disconnected and manual processes. Don't worry, Focus Group is here to help. We can specify technologies to centralise information, improve visibility and deliver a holistic view of the business to help data-driven decision making and introduce faster ways of working.
Hassle-free IT for the public sector
Business and technology demands vary significantly between sectors, so it's key to choose an IT support team that understands the challenges the public sector face with regard to maintaining operations and protecting sensitive, valuable data.
Focus Group works extensively with public sector organisations across the country to develop IT solutions that deliver robust infrastructures and enable public sector service providers to work securely and flexibly. Our UK-based teams are on-hand 24/7 with the knowledge and expertise to keep your systems up and running, with ongoing maintenance and remote and on-site technical support to suit your budget.
From power outages to file corruption and human error, you can never be too careful with your systems and data. Our cloud backup guarantees you swift recovery of your entire business environment, with minimal downtime and operational impact – exactly what you need when dealing with the demanding public.
All things cloud are covered, but if it's time to switch your team to a new, more powerful way of working, Focus can also set you up with Microsoft 365 business across your teams. With multiple packages available, your teams can boost productivity and collaboration – backed up with the very latest in cyber and data security for total peace of mind.
Public sector IT solutions: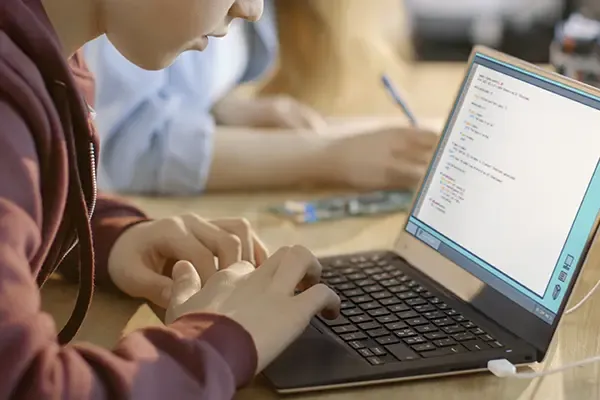 Lightning fast broadband for the public sector
Why does digital connectivity matter so much? Because it is quite literally revolutionising people's quality of life, forming an essential part of their working environments.
Digital connectivity has increased the integration of new innovative technology and bolstered productivity, but what if your digital infrastructure isn't up to it? Sluggish speeds and legacy set-ups mean staff can't do their job properly, which is bad news all round.
Focus Group has been working with public sector organisations for years, so we are aware of the many benefits that enhanced connectivity from a trusted supplier can provide to organisations like yours. We offer unrivalled business broadband to increase productivity and create a more flexible working environment, plus phone and broadband packages that deliver the highest speeds for optimum business performance.
Our fibre packages are next-generation and will see you equipped with reliable, secure, game-changing speeds – all at a cost-effective price that suits your budget and business goals. No downtime, no worries and no hassle.
We also offer leased lines, SD-WAN and SoGEA broadband – whatever you need, we have the solution.
Public sector connectivity solutions: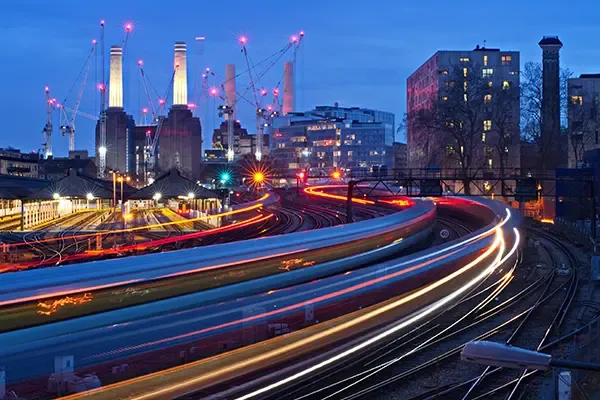 Next generation phone systems for the public sector
If there's one improvement you should look to make in your public sector organisation, it's making the switch to VoIP telephony – we believe it's a game changer! Harnessing the power of an easy to use, quick and cost-effective communication tool like VoIP, government agencies can secure themselves a robust communication platform that delivers better collaboration, simplifies operations and provides exceptional service to the public.
A popular service among the public sector is Focus Horizon, a cloud-based, scalable and agile telecoms solution with a multiplicity of call management features. It's cost-effective and easy to use, so your employees can call, connect and collaborate quickly and efficiently, wherever they may be – perfect if you still have a flexible workforce operating remotely.
Featuring call handling, voicemail-to-email, collaborative call distribution, live call boards and real-time call analytics, you can even see where improvements to your processes can be made. Above all, the call quality is excellent.
An alternative is the Microsoft Teams phone system, which has proven to accelerate communications among businesses, both internally and externally. As a powerful and flexible phone system, it is feature-rich which keeps you and your team firing on all cylinders! Scalable and packed with many collaboration tools, including video hosting, syncing calendars and the chat function for file sharing – it couldn't be easier to use this unified communication solution.
As public sector organisations are required to justify their expenses associated with services for the community, it is essential that there are cost-effective options on the market that don't compromise on quality. With Focus Group, you'll not only receive exceptional services but reasonably priced products, without the huge price tag.
Public sector telecoms solutions:
Resilient cyber security for the public sector
The public sector has faced funding cuts in recent years which has prevented the replacement of legacy IT solutions for critical digital transformation to prevent compromised cyber security.
In 2022, an average of 10,000 cyber attacks took place each day on UK councils. Despite the rapid rise in the popularity of hybrid working solutions, employees simply do not have the skills or knowledge to recognise security threats, thus increasing the risk of cyber attacks on organisations with little defences in place and a lot of personal information at risk.
Focus Group realises that public sector workers are not technology experts. Instead, we provide a comprehensive range of cyber services to help organisations proactively protect their data from a potential breach.
We offer cyber security awareness training to help employees understand phishing and stop scammers in their tracks, as well as providing managed SOC to monitor your cloud-based environment, devices, logs and overall network. In addition, we also provide Mimecast email security, dark web monitoring, security penetration testing and GDPR awareness training to make sure everyone is on top of the latest legislation.
Public sector cyber solutions: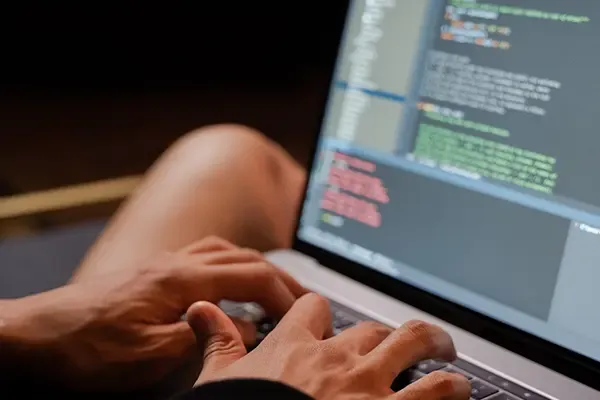 Latest mobile technology for the public sector
Mobile technology is a very powerful productivity booster for the public sector, offering teams the chance to work on the go, drive up efficiency and vastly improve the responsiveness to public questions and queries. With the right mobile technology in place, public sector employees can perform their duties wherever they are, but also know that staying 'connected' is safe and secure.
Focus Group offers a range of business mobile solutions from flexible SIM only deals, to the latest handsets, devices and mobile broadband solutions.
Equipping your workforce with the right tools will ensure better collaboration and better outcomes. If they don't have the connectivity to work seamlessly and securely, the job's not getting done.
Are you looking for mobile device management? If you need something that offers your dedicated staff the ability to track devices in real-time and wipe hacked devices remotely, our mobile device management service allows users to deploy, manage and support mobile devices across the entire workforce, so all are equipped with the apps and security needed.
Public sector mobile solutions: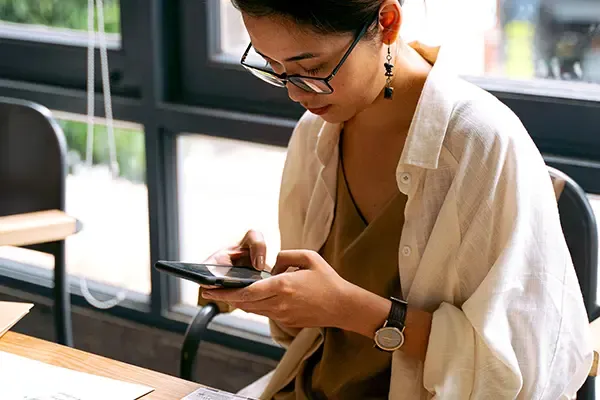 Cost saving energy for the public sector
Public sector organisations face huge challenges to reduce energy costs while continuing to provide essential services to the UK community. Local authorities are under constant pressure to achieve this, as well as deliver on their commitments to clean air and carbon reduction as a business.
With budgets maxed out, what more can public sector organisations do to cut costs and avoid unnecessary capital investment? Look no further.
Focus Group offers a range of business energy solutions that could go some way to helping the public sector save money during these difficult times. Our energy price comparison team at 'Rocket Energy' are guaranteed to find you the lowest gas and electricity prices, making sure you're not paying more than you need to. Not only will we make you great savings, but we'll save you the job of trawling endless websites and making time-consuming phone calls. Even better than that, once we've found the best deal, we'll make the switch for you and tie up all the necessary paperwork!
We also have an invaluable water audit team that could prove helpful with making savings on your water bills, as well as advising on where in the organisation you could make cuts. Our other services include smart metering for businesses and renewable business energy solutions that help you lead a cleaner, greener future and make energy savings, too.
Public sector energy solutions: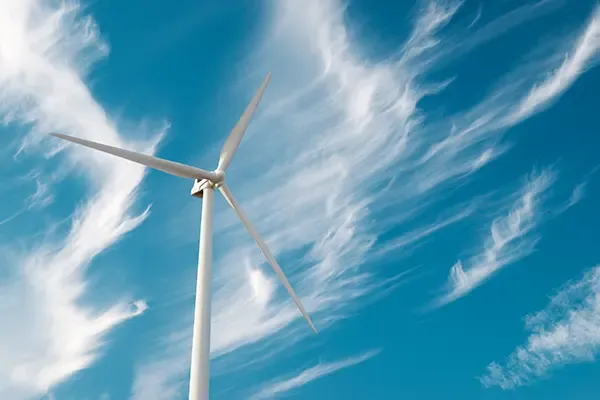 We partner with industry leading companies to benefit you