Should contact centre solutions be important to UK small to medium businesses?
Author: Wesley McGovern | Date published: March 3, 2023, UK | Read est: 4 min read
The need for excellent customer service support has never been more relevant. With customers' budgets being squeezed in 2022 and into next year due to inflation, they will be selective about where they spend their money.
According to a Salesforce report, 80% of customers now look to customer experience as a key differentiator when it comes to choosing one brand over another. This means that any hint of poor service and will push them to find another business to buy from. The pandemic - sorry to mention it - also saw a rise in phone transactions over traditionally prioritised in person interactions. Both shifts mean small to medium businesses and SMEs need to treat every customer interaction with care and this is where a cloud hosted contact centre comes into its own.
Is a cloud contact centre right for an SME?
We can hear your brain ticking! When people refer to contact centres, we think of vast rooms full of agents working for large organisations like insurance, utilities, telecom companies, etc. Surely, an SME is not big enough to need a call centre? The truth is plenty of small to medium businesses use call centre solutions to make sure they can provide excellent customer service.
Contact centre software, or more likely these days, cloud contact centre solutions enable SMEs to provide a large organisation service by routing calls to the most appropriate member of staff available and linking with CRM records for informed conversations. A cloud-based call centre mobilises your workforce with the opportunity to work remotely, without any reduction in uptime - all the customer knows is that they have contacted the right person who can quickly deal with their query.
How does a cloud call centre work?
In this instance, we are going to use the new hosted contact centre solution from Gamma, Horizon Contact, as an example. Designed to integrate with Gamma's Horizon hosted phone system, it can be deployed at the same time or following the initial roll-out of the telephony solution with the simple addition of licences and a bit of configuration (Focus Group will take care of the details for you).
Shortly after you'll be good to go! Calls can be routed and queued according to your agents' expertise and by linking to your CRM, customer records will pop up as they call in to ensure your agents can provide a warm, professional welcome with their call history to refer to. Equally, agents can click to dial from records too for seamless calling.
Customers can also request a call-back if they are unable to wait in a queue and even have the option to select a time slot that suits them.
Calls can be recorded to assist you with staff training, detail checking and dispute resolution purposes. Additionally, you choose how long you store your calls and remain safe in the knowledge that your recordings are kept in a secure, encrypted environment and meet GDPR compliance requirements.
More than just a cloud based contact centre
While calls are key, customers expect to be able to contact a business in multiple ways. Horizon Contact allows for the simultaneous management of incoming emails and live chat too. This omnichannel approach will enable your business to stand out from the crowd in your quest to deliver excellent customer service.
Benefits of a cloud hosted contact centre
We have already covered some of these above, but it is worth grouping them together.
Quick deployment

There is no need for expensive hardware or maintenance. A cloud-hosted contact centre can also scale up and grow with your business to up to 500 seats.

CRM integration

Agent interactions become more personal and efficient as they can quickly find customer details and automatically view their interaction history when calling in and can click-to-dial on their CRM details for an outgoing call.

Access anytime, anywhere

It's in the name, a cloud hosted contact centre is built for businesses that are not always office based. As long as call centre agents have access to a web browser, they can deliver first-class customer service anytime, anywhere whether they use a traditional handset or laptop and a headset.

Management insight and control

Supervisors can view real-time data and reports for queues and the agents they manage to ensure your business gets their interactions right the first time and every time. Live statistics on wallboards can also inform agents of their performance.
Now's the time to upgrade your customer service
As we mentioned at the start of this blog, businesses are fighting for customers in the wake of a pandemic that has seen fewer people head for the high street and a struggling economy that will make us all more particular about how we spend our money.
As a result, businesses all over the UK need to encourage loyalty by having the very best interactions with customers, not just the first time, but every time.
Cloud contact centre solutions delivered by the experts at Focus Group are enabling SMEs all over the UK to achieve this without it costing the earth. You can find out more about Horizon Contact below. Alternatively, we're a friendly bunch, so please do get in touch and we'll be happy to discuss your options.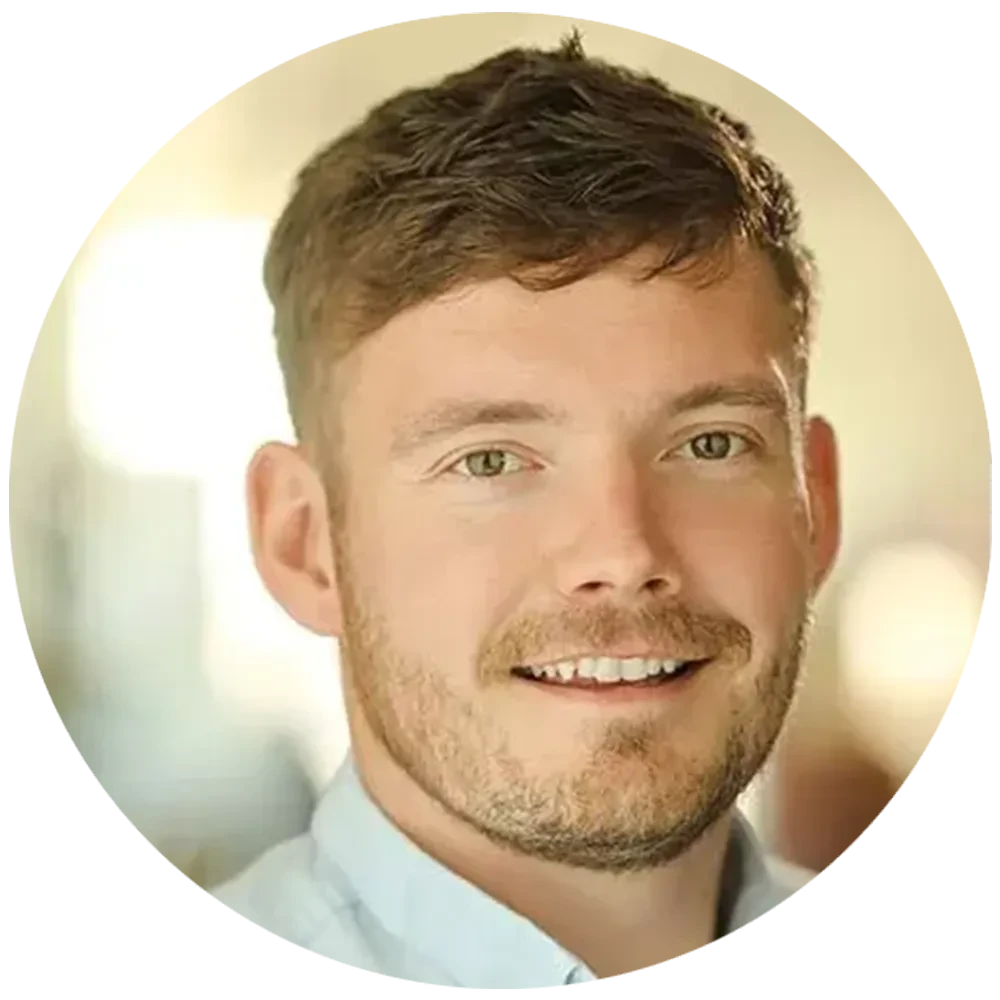 Wesley McGovern
Head of Voice & Data Sales
Back in 2014, Wesley joined the Focus Group family as one of the founding members of our internal account management team, one of just three at the time. Wesley's primary focus, together with his team, is to ensure we are talking with our clients regularly about their business – determining how Focus Group can support their growth and form part of their journey by offering the best possible IT, connectivity and communication solutions.