Streamline smart and secure card payments with Link Pay!
Do you or your customers have payment processing problems? Keeping the customer happy is the key to boosting business!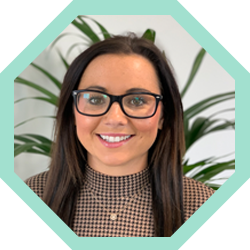 Get in touch
Our Voice experts are here to help. Give us a call on 0330 024 2003 or request a call back and our team will take care of everything you need.
At Focus, we take the hassle out of making simple, safe and secure transactions with our easy and convenient Link Pay + solution. And it's cost effective too!
Focus presents 'Link Pay +' – the latest, up-to-date and convenient way for customers to make quick and secure payments using any device and any channel – it couldn't be simpler!
Call us now on
0330 024 2004
to talk to a Focus security expert or for a demo!
We help businesses comply!
At Focus, we understand protecting card holder information is one of the biggest concerns for both consumers and organisations alike with regards to fraud and data breaches. Not anymore; through Link Pay + technology we offer:
Guaranteed security
Sensitive data is not exposed
Quick and easy payments
Customer experiences are enhanced
No service or rental charges
Pay for what you use
Easy set up
No equipment or software needed
How it works...
Payments are made using any channel (email, web chat, WhatsApp, SMS, Facebook Messenger, etc) with live agents or automated bots available to provide support as necessary. This negates the need for users to supply their credit card details via unsecure apps not designed for this purpose or verbally communicating them to agents – all of which pose huge security threats.
Customer is engaged with your staff and needs to make a secure payment
Staff team member generates a link and sends to customer using preferred channel
Customer opens link, enters card details and submits them
Agent sees progress in real-time so customer is supported
Transaction completed!
Get in touch today!
Link Pay + is not only a hassle-free platform of choice, streamlining the consumer transaction process; it is also PCI DSS compliant, which guarantees a lower risk of fraudulent activity, safeguarding a business's revenue and reputation!
Call us NOW on 0330 024 2004 and speak with one of our specialists.