Passenger WiFi
Focus Group keep your passengers connected and boost business intelligence! Now an essential part of travelling, our UK passenger WiFi lets tour operators and transport providers create a truly connected journey for their customers. Plus, data harnessed can be used to offer insight and marketing opportunities.
Call our Managed Data experts now on 0330 024 2002.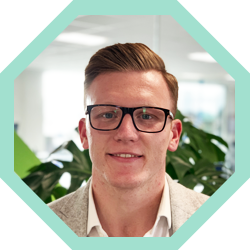 Get in touch
Our Mobile experts are here to help. Give us a call on 0330 024 2002 or request a call back and our team will take care of everything you need.


We offer a sophisticated managed passenger WiFi technology that is fast and secure, while improving the onboard passenger experience by helping them become more productive during their journey. You harness the data collected for marketing and advertising, while passengers enjoy free connectivity
.
As a transport provider, you always want to offer your customers first class service, comfort, reliability and flexibility. The thousands of commuters, happy holidaymakers or students that embark on their daily journey will need to be able to rely on one major thing, connectivity. Being able to offer your customer free WiFi will make their journey more efficient and enjoyable.
We help you stand out!
Our bespoke WiFi device also gives you the chance to promote any other services that you may offer and capture passenger data for further marketing. Plus, full linked-in CCTV coverage across fleets that can be monitored remotely, adding security for your operators and passengers.
How we help?
Travel operators should be looking for a reliable, scalable system that's easy install and portable between vehicles. Focus Group offer high-speed 4G modems fitted as standard, integrated GPS, real-time passenger information and a fully configured system for safer browsing.
Managed M2M Connectivity
Capable of deployments of any scale, our managed Machine to Machine connectivity services can revolutionise a business through the monitoring and managing of its devices or equipment remotely. IoT then takes this to the next level by facilitating asset tracking and management, creating a business communication community with smart capabilities.
Call us today for a tailored quote on 0330 024 2002
Why Choose Focus Group for UK Passenger WiFi?
Happy passengers

- our solution offers free or sponsored access to the internet

Flexible and cost-effective

- data plans tailored to your needs

Compatible and accessible

- use a smartphone, tablet or laptop

Fast and reliable

- each vehicle features high speed 4G modems

Data collection

- customers connect seamlessly while giving you valuable information

Visibility

- access to passenger WiFi usage analytics