Business Ethernet
Unlike traditional broadband, Ethernet is a scalable solution. As your internet consumption increases, your Ethernet connection evolves. Focus Group plan our your LAN solutions to save your time and money!
Call our Data experts on 0330 024 2005 for more information.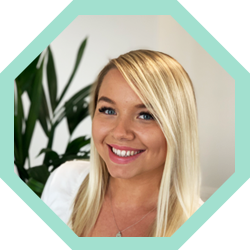 Get in touch
Our Data experts are here to help. Give us a call on 0330 024 2005 or request a call back and our team will take care of everything you need.
Get access to fast, reliable and secure ethernet connectivity that meets the needs of your business and exceeds your expectations.
There are a variety of ethernet options suitable for businesses of all sizes:
Ethernet over FTTC
Delivered using cost-effective FTTC (Fibre to the Cabinet) technology, FTTC Ethernet is our entry-level solution that closes the gap between high-speed broadband and high availability Ethernet services. Installation lead times and rental costs are significantly lower when compared to fibre optic and EFM Ethernet services, whilst fix time remains the same as for EFM. FTTC Ethernet offers fast, reliable access, at a more affordable price and includes all the features of traditional Ethernet without compromising on quality or service levels.
Benefits
Delivered using cost-effective FTTC (Fibre to the Cabinet) technology

Fast, reliable access. More affordable than Leased Lines

Support SLA - guarantees fix within 8 hours

Short install lead times
REQUEST CALLBACK
Ethernet in the First Mile
Cost-effective access delivered in half the time of fibre optic Ethernet and without compromising quality or service levels. Delivered using up to eight copper pairs, EFM is inherently resilient ensuring business continuity and giving you the peace of mind to focus on running your business.
Benefits
Cost-effective access

Symmetrical speeds up to 35Mbps

Quicker installation than fibre optic

Multiple copper pairs give inherent resilience ensuring business continuity

Support SLA - guarantees fix within 8 hours
REQUEST CALLBACK
Fibre Leased Line
Dedicated, high capacity and uncontended business class connections that have been specifically designed to carry both your voice and data traffic. Converge your voice and data on to a single connection and benefit from significant cost savings from a single, accountable supplier with a robust, end to end SLA and a market leading reputation as an IP telephony provider.
Download & upload speeds:
Up to a SUPERFAST 10 Gbps
Benefits
Dedicated, high capacity and uncontended
Highly reliable
Scalable - quickly & easily increase speeds as required up to 10,000Mbps
Support SLA - guarantees fix within 6 hours
QoS enabled to support VOIP service
MORE INFORMATION ON LEASED LINES
WiMax
Network in the Sky
Focus Group provide businesses with an alternative to traditional wired connections delivering internet connectivity up to Gigabit speeds using wireless technology with military grade encryption.
Download & upload speeds: up to 5 Gbps
Benefits
Super fast reliable internet connectivity

Installed in 2 weeks or less

100% uptime when combined with a fibre leased line

Flexible and scalable to meet your business requirements

30 day contract terms available
REQUEST CALLBACK
Call Focus Group today for a tailored quote on 0330 024 2005
Ultrafast Business
Leased Line
Do you need superfast dedicated connectivity with high capacity and rock-solid performance? Our leased lines deliver the ultimate connection boasting upload and download speeds of up to 10Gbps.