Digital Transformation
The digital transformation is now driving organisations of all sizes to address the integration of digital technology into all areas of their business, resulting in fundamental changes to business objectives, how they operate and deliver value to customers.
Call our digital transformation experts on 0330 024 2004 or email sales@focusgroup.co.uk.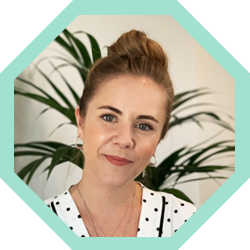 Get in touch
Discuss your needs with our digital transformation specialists on 0330 024 2004.
Request call back
Let us call you to discuss your needs.
All fields marked with * are mandatory.
Success
Thanks for your submission
Essentially, digital transformation is a cultural change whereby organisations adopt new technologies to realign business processes to improve business efficiency
Expansion
Use digital tools to identify and target new revenue streams.
Efficiency
Establish a single view of business, making considerable cost and time savings.
Empowerment
A clear plan facilitates change, empowering employees to deliver maximum value.
Bespoke digital strategy
As experts in our field, we will assess your business needs and work with you to implement a bespoke strategy that employs applications and tools that will ensure your workforce work to optimum efficiency and help retain your customer base - all backed by our unrivalled security and safety measures.
Our experts enable you to diversify markets, optimise process, integrate data and boost employees across your business.
Why Choose Focus Group for Digital Transformation?
Cloud capability

- we are certified in a wide range of cloud technology and services, including integration, migrating and hosting

Latest solutions

- we source cutting-edge solutions from analytics to finance, HR and marketing

Results driven

- we put business objectives and operations at the fore

Agile delivery

- we're great at what we do, enjoy a fast, tailored service from experts
How Does it Help Businesses
Collaborate improves business performance with better communications tools, integrated with business applications and processes.
Businesses are more agile through solution flexibility and faster decision-making
Employees can work for the business irrespective of location
Profitability is improved by reducing travelling costs for meetings, and carbon footprint is reduced
Employee productivity, effectiveness and satisfaction are increased
Customer interaction is increased resulting in increased satisfaction
A more interactive and richer communications experience with suppliers and partners is established
Excellent service from start to finish. Everyone involved from Focus Group was extremely friendly and helpful.
Cisco Network Infrastructure
Sophisticated technologies thoughtfully planned, simply deployed and expertly supported.