Focus Horizon VoIP
Cloud Hosted Phone System
Focus Horizon VoIP: a cloud hosted phone system to transform your small business. Imagine a solution that equips your organisation with total flexibility, reliability and agility. We can help you change the way you think about business phones with superior voice over IP technology.
From
£14.99
Per month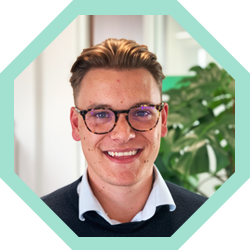 Get in touch
Switch to a small business hosted phone system. Discuss your needs with our telephony specialists on 0330 024 2222.
Request call back
Let us call you to discuss your needs.
All fields marked with * are mandatory.
Success
Thanks for your submission
Error
There was an error
Incorrect captcha
Stay connected, anytime, anywhere
with a VoIP Cloud Based Phone System from Focus Group
Upgrade to a small business hosted phone system. Hosted in the cloud, Focus Group's Horizon VoIP phone system offers businesses of any scale the opportunity to boost productivity. The system not only gives employees the ability to work smarter and faster, managing their calls wherever they are; it's packed full of call management features, removes the cost and burden of maintenance or upgrades, and it grows as your business grows!
Business Advanced from
Business Premium from
Free Handset
Free Headset
Free Connection
Online Portal
Call Management
Voicemail to Email
Unlimited Calls to UK landlines & mobiles
Collaboration
Mobile Application
Desktop Application
CRM Integration
£6.99 p/m
£2.99 p/m
£2.99 p/m
£3.99 p/m
£6.99 p/m
£2.99 p/m
£2.99 p/m
£3.99 p/m
Get a tailored quote right for your business
Fill in your details below and one of our business specialists will get in touch with you.
Success
Thanks for your submission
Error
There was an error
Incorrect captcha
* FREE for 3 months, available for new customers only.
All prices based on five year contract term.
Total Control
You're in the driving seat too. As the administrator, Focus Horizon allows you to quickly and easily configure the system in-line with your organisation's changing requirements, giving you total peace of mind.
Focus Horizon VoIP is the leading small business hosted phone system platform in the UK. There are many features and enhancements available to help you get the most out of this award-winning hosted phone system with Focus Group.
The benefits of Horizon Phone Systems
Features you can easily control
Horizon puts you in complete control of your phone system and comes with an extensive range of call handling and management features, all operated through an easy-to-use web interface.
Empower your staff with 'one number anywhere'
Horizon conveniently integrates your fixed and mobile capabilities so that you never miss a call. Callers need only dial one number to reach your desk phone and mobile phone simultaneously; ongoing calls can be moved seamlessly from one device to another without hanging up and a single voicemail box can be accessed from any device.
An on-demand service with no hidden costs
As Horizon VoIP is hosted on your behalf, you only pay for what you need on a simple per-seat basis. As you're not buying a PBX, there's no major hardware investment and no financing costs to consider.
Lower call costs
Horizon offers all the cost benefits of VoIP telephony including free site-to-site calls and cheaper call rates. If you use Horizon together with our mobile services you benefit from free calls between your fixed and mobile devices.
Enables flexible working
Horizon VoIP helps businesses become more efficient by enabling flexible work environments through hot-desking, home working and extending the service to mobile devices.
Number choice
You have total flexibility with the numbers you want to use. You can keep your existing numbers or get new numbers. Extend your business reach and use any local area number no matter where you are located. Have a London number in Brighton!
A business continuity solution
Unexpected events such as snow, floods, strikes or utility roadworks won't disrupt your business. Because Horizon VoIP sits in the cloud, the service provides business continuity features that allow small business to continue receiving calls anytime, anywhere.
Whether you're a start-up fledgling business or an enterprise firm, Focus Horizon VoIP has all you need to put you on the path to total workplace collaboration with multiple enhancements available including the
Focus Collaborate
add-on.
For more information on how Focus Group's small business hosted phone system can benefit your business, download our full brochure below.
Solutions for businesses like yours
Need some guidance?
Give us a call on 0330 024 2222.