Women's History Month 2023
Author: Katie Day | Marketing Apprentice | Date published: March 8, 2023, UK | Read est: 3 min read
March is Women's History Month. Dedicated to recognising the achievements of female academics, adventurers and activists – we celebrate all those who have shaped today's society.
Innovation is a key driver of change and by welcoming new technologies and supporting the skills and knowledge of women in STEM, we (the technology industry) can advance towards a gender-equal future.
Did you know, a huge 50% of workers in the labour sector are women? In the technology sector, it's half that, at 26%.
We know that there are still several barriers to gender equality in tech-driven industries, however, by ensuring we actively create equal access opportunities for both women and girls, we can create an inclusive workplace for women in technology, grasping the power of inclusivity and innovation - something we are passionate about here at Focus Group.
3 women in tech making history
This year we wanted to focus on women who are making history and changing the landscape of the technology world.
Reshma Saujani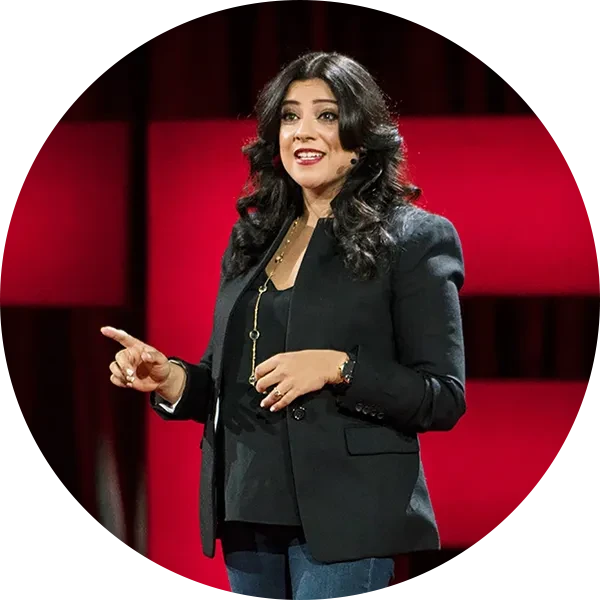 Someone who is helping crack the code is Reshma Saujani. Saujani began her career as an attorney and activist and in 2010 she surged into the political scene as the first Indian woman to run for the U.S. Congress.
During the race, she visited local schools and saw the gender gap in computing classes first-hand. As a result, Saujani founded Girls Who Code, an international non-profit organisation aiming to support and increase the number of women in computer science, ultimately working towards closing the gender employment difference in computing.
They're successfully reaching girls around the world and are on track to close the gender gap in entry-level tech jobs by 2030.
"Girls Who Code is more than a non-profit organisation, it's a movement" - Reshma Saujani
Manal Al Sharif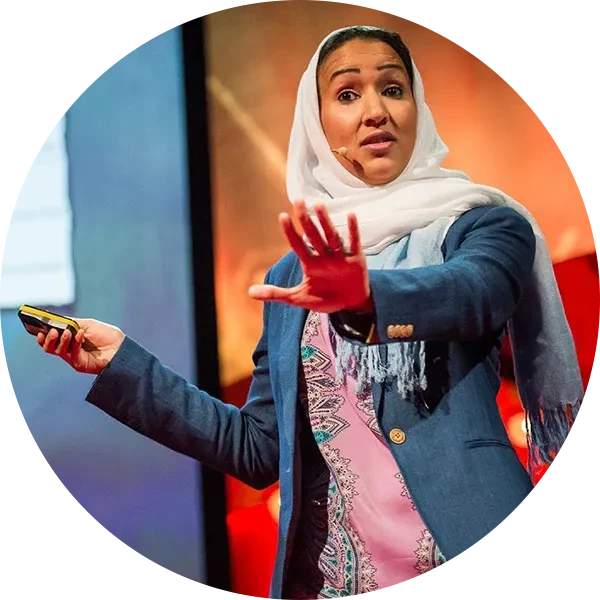 Another woman changing the game in the technology field is Manal Al Sharif, a computer scientist from Saudi Arabia. She began her journey of breaking social norms when she became the only woman working as an IT security specialist at state-owned oil producer, Saudi Aramco.
After posting a video of herself driving on social media, the kingdom of Saudi Arabia was thrown into disarray, resulting in a 9-day jail sentence for Manal. Despite the sentence, this kicked off a movement that resulted in the conservative country reversing its laws and allowing women to drive.
In addition to her many triumphs for women's rights, Manal Al Sharif founded Women2Hack Academy, a program that aims to foster tech talent in Saudi Arabia, with a focus on information security. While we're not encouraging anyone to break laws, we have to acknowledge that this movement is certainly impressive and will undoubtedly create ripples of change for women in the technology industry.
Dr Anne-Marie Imafidon
Lastly, Dr Anne-Marie Imafidon. Having started the 'Stemettes' in 2013; an organisation that has helped over 40,000 girls realise their STEM potential, Dr Anne-Marie Imafidon has worked with media companies like the BBC and 20th Century Fox to put more tech role models on screen.
In 2016, Dr Imafidon launched her own 'Stemettes' app, which is now used by thousands of 'Stemillion' school club members, encouraging girls and young women aged 5-25 to pursue careers in Science, Technology, Engineering and Maths (STEM).
She has also co-founded 'Outbox Incubator'; the world's first tech incubator for teenage girls. This has successfully supported 115 young entrepreneurs, providing seed funding, intensive mentorship and support to girls under 22 who have innovative business and technology ideas.
At Focus Group, we believe that everyone should be provided with equal opportunities to explore a career in technology. Just one of the reasons we actively practise diversity and inclusivity, both internally and through our recruitment processes.