Cloud migration and modernisation: trends for 2023
Author: Mick McLean | Date published: March 30, 2023, UK | Read est: 4 min read
Are you one of the 38% of companies that don't have a cloud migration and modernisation strategy?
Microsoft's latest research surveyed over 1200 companies, all using different cloud vendors, to uncover their goals, challenges and priorities for 2023.
The most interesting finding from the report is that 39% of respondents said that increasing revenue was the reason cloud computing is growing at speed. Companies are now seeing that modernising their estate in the cloud directly affects the rate at which they can respond to the market and offer a better service to their customers.
We've highlighted the top five takeaways from the report to help other businesses successfully adopt the cloud.
1. What is driving the pace of migration & modernisation?

As well as driving revenue and reducing overall cost, businesses are using the cloud as a platform for future requirements and innovations, whether they're already in planning or teams that want to be able to respond to unforeseen demand.
For example, creating a Platform Operations function with a service catalogue of pre-defined cloud resources for your in-house teams that balances speed-to-market with compliance, cost and security for development teams. Or establishing a data platform that can handle multiple sources of static or streamed data, ready for analysts.
2. Top three migration goals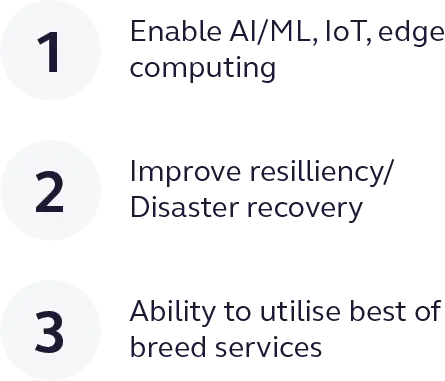 Innovative services such as AI and Machine Learning are among the top reasons companies are moving to the cloud. Businesses are witnessing the power of a cloud-based operation, so rather than simply replicating their on-premise infrastructure in the cloud, they are reimagining the way they work altogether.
Public Cloud offers secure and scalable back up options across multiple workload types with the ability to change, right-size or automate your back up procedures easily.
As well as traditional backups, cloud shifts to a new paradigm of Infrastructure as Code (IaC) – enabling teams to easily create, change and manage infrastructure with minimal configuration drift or technical debt. Cloud's "fail fast" enablement means teams can spin up resources, retrain models, replicate success and change direction at speed.
Combined with integrated policy management, cloud offers an advanced ability to keep workloads compliant, patched and secure.
3. Top three barriers to Migration & Modernisation (among orgs with a strategy)

Some of the inherent benefits of cloud can also be a barrier – the array of options for hosting workloads and applications, as well as the continual innovation and introduction of products means that establishing a production platform can be an ongoing headache.
Refactoring (as opposed to re-platforming) usually presents the most complexity, but often the most benefit because it involves changes to the application itself through the code (and therefore the user experience), it should be driven by the business strategy with strong objectives.
Many cloud adopters look at re-platforming (changes to the underlying infrastructure and platform) to reduce cost, increase performance management and maintain security. Without making changes to the application, you can use re-platforming to increase the application lifecycle.
4. Top Three workloads to be migrated over the next 12 months (Among orgs with an M&M strategy)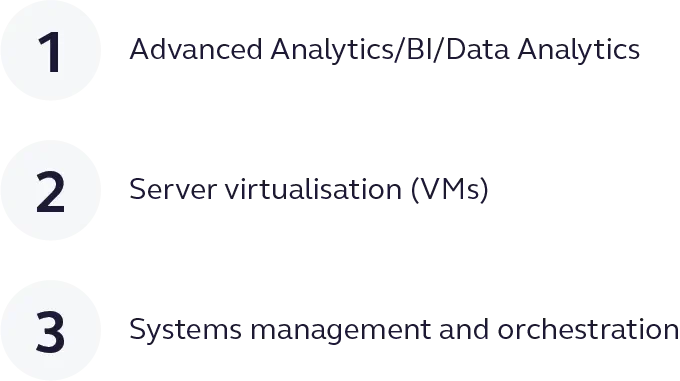 While server migration to the cloud may not initially lead to cost savings or other cloud related benefits on day one, its often a first step and usually driven by other events such as a Data Centre exit. But the nature of cloud makes it easy to start benefiting quickly - autoscaling, automated shutdowns and the ability to resize can provide immediate cost savings and allow you to burst capacity easily.
"Cloud readiness" is a broad topic and the strategy can be linked to an adoption plan via Design Principles, which speed up and help align decision making. Working through the Cloud Adoption Framework, then abiding by the principles of a Well Architected Framework are essential for workload migration.
5. Migration and Modernisation Plans in the next three years (Among orgs with M&M strategies)

Cloud modernisation can happen without changes to the application, or user experience. Often refactoring (e.g. moving to PaaS services) can provide flexibility and cost savings with limited user or IT impact.
For example, containers are becoming mainstream for businesses that need to support cloud portability. Containers are a more cost effective and lightweight way to rapidly change and modernise applications, in comparison to running (Virtual Machines) VMs.
Two extra stats to remember!
74% of workloads migrated to the cloud have plans for modernisation
Getting to the cloud is just the first step, further modernisation plans are on the agenda for most businesses to help them scale, innovate and continue to drive revenue.
Modernising applications in the cloud will look different for everyone, depending on your business requirements, in-house skills and existing estate. Companies are most successful when using the Cloud Adoption Framework to assess the current situation, map requirements and risks, and carefully plan a modernisation journey to harness as much power in the cloud as possible.
The #1 Incentive for an org to work with a cloud vendor is a dedicated Migration & Modernisation team
Working with a Cloud Solution Provider (CSP) is a crucial success factor when undertaking a secure and effective cloud strategy. Our experts will take you through the Cloud Adoption Framework to ensure you're choosing the right workloads and data to migrate, and work with you to continuously modernise. If you want to formalise your migration strategy, you can start with our free Cloud Migration Assessment.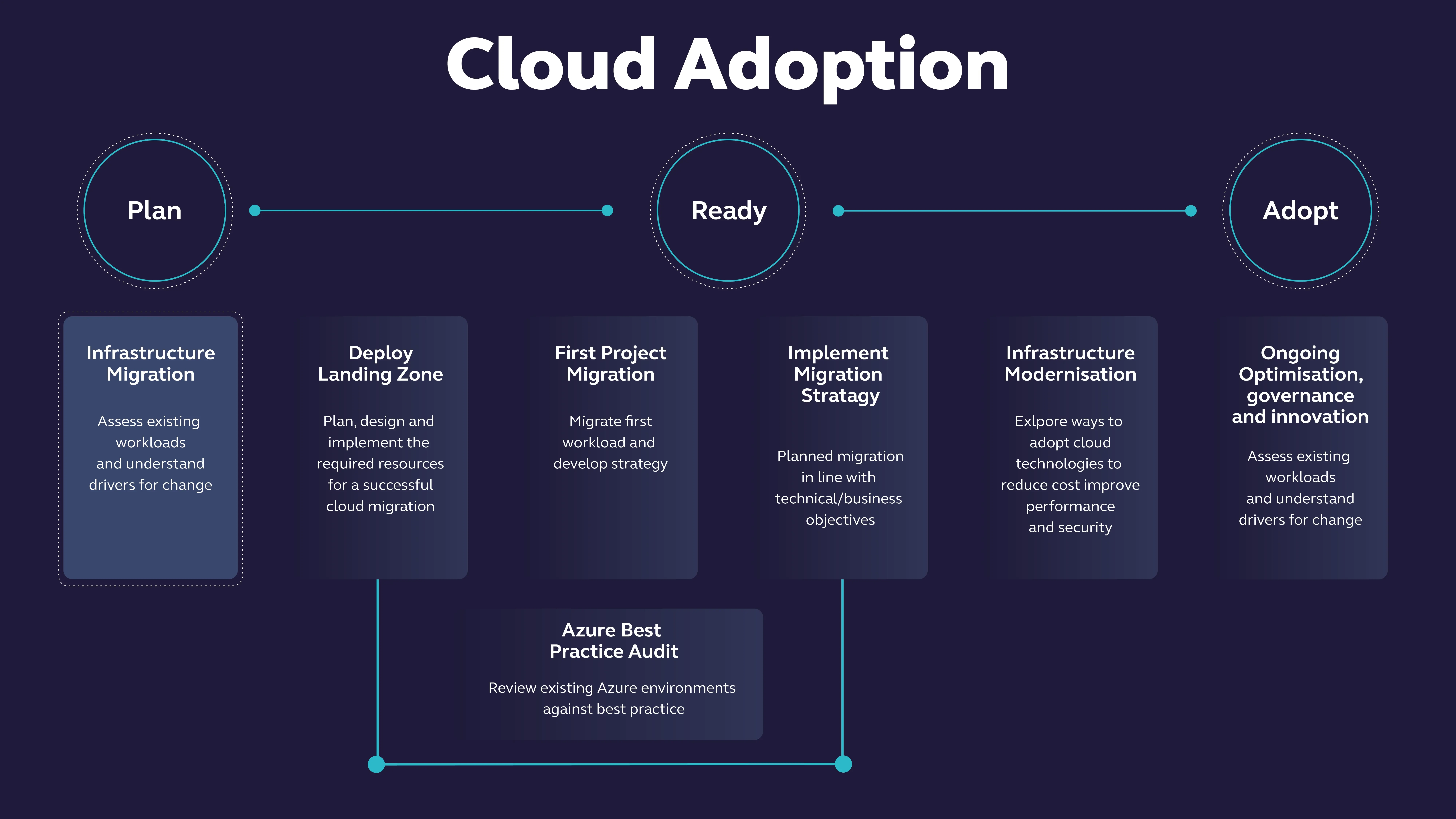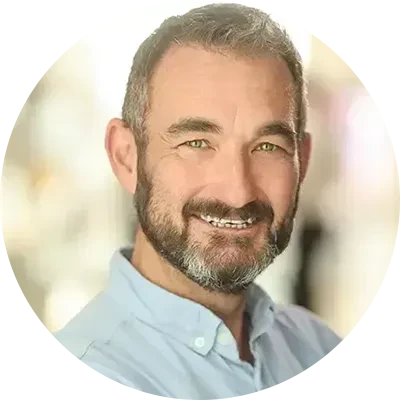 Mick McLean
Head of Enterprise Solutions
Focus Group welcomed Mick in 2022. Playing a fundamental role of our Enterprise team, Mick is laser-focused on delivering an outstanding customer experience, through every interaction with Focus Group. Mick ensures we maintain our position as a trusted and expert digital transformation partner.