Toll Fraud


Whether you have an analogue, digital or IP based system, fraudsters can hack and hijack your phone system in seconds. Our simple bolt-on protects your company's telephony from illegal toll fraud.
In 2013 the Communications Fraud Control Association's (CFCA) Telecoms Fraud Survey reported that:
Global communications fraud was estimated to be in excess of $46 billion

Over $8 Billion was attributed to the hacking of both traditional and IP telephone systems

The UK is the third most targeted country in the world

Toll fraud in the UK costs businesses £1.2 billion each year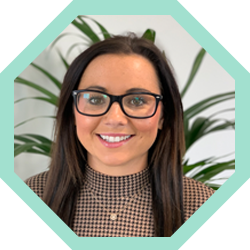 Get in touch
Our Voice experts are here to help. Give us a call on 0330 024 2003 or request a call back and our team will take care of everything you need.
Toll Fraud is organised crime!
Whether you have an analogue, digital or IP based system, fraudsters hack into your PBX/IP PBX, normally out of office hours, and gain access to your phone system in seconds. They use advanced software to crack passwords and bypass firewalls.
Once the system has been accessed, unauthorised and illegal calls are made to any location in the world. The stolen call time is passed off as legitimate call traffic in the form of calling cards and low-priced calling tariffs. In almost all cases there is a link to organised criminal gangs purporting to be legitimate businesses.
Often business are not made aware that they have been hacked until they receive telephone bills for what could be thousands of pounds.
Focus Group endeavours to lock down all systems that we install or maintain, but hacking and fraud technology is advancing all the time leading to a continuing rise in toll fraud.
The Solution
Safe
Guard
Fraud Protection
SafeGuard Fraud Protection can be added to your lines from just £1.49 per month.
Customers with SafeGuard on their lines will not be liable for any fraudulent calls*
The monthly cost of this service is just £1.49 per analogue telephone number, £2.99 per ISDN2 telephone number and £12.99 per ISDN30 telephone number.
Should you have any questions about this service please contact our Customer Relations team on 0330 024 2200 and they'll be happy to discuss it with you.
For more information on Toll Fraud click here.
*subject to our toll fraud terms and conditions which can be found here.
Call Focus Group today for a tailored quote on 0330 024 2003