Homeworker SIMs & Mobile Broadband
Do you have a disaster recovery plan in place to protect your business? Our business mobile solutions provide the perfect business 4G, business 5G and homeworker SIM's for remote workers. Support your staff with the latest mobile technologies while working from home.
For your tailored quote call
0330 024 2002.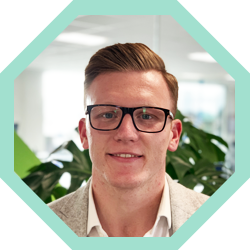 Get in touch
Our Mobile experts are here to help. Give us a call on 0330 024 2002 or request a call back and our team will take care of everything you need.
Whether it's your broadband or telephony that needs support, Focus Group has a range of disaster recovery solutions to make sure you stay connected. Without a reliable connection to your customer base, you could lose valuable time and money – we're here to help! We have a wide range of business mobile solutions available to ensure your staff can work remotely.
The benefits of a Disaster Recovery Plan

Protection
Protect your telephony assets by staying connected, anytime, anywhere.


Cost saving
Safeguard your broadband and telephony to save on downtime.


Peace of mind
Maintenance and support to keep you running 24/7.


Security
Our solutions keep your business safe and secure.
SIM-only
Give your workforce all they need to operate from home. If they do not currently have a business mobile, our flexible SIM-only limited contracts will get them up and running, with minimal downtime. Get the minutes and data you need – fast!
We offer a range of cost-effective contracts to suit your needs, so whether it's simply a 30-day plan or 12 months or longer – we've got you covered. Need handsets too? Not a problem. Our communication experts are here to build a bespoke package that meets your needs and delivers on price!
Call our specialists on 0330 024 2002 for more information.
Data only SIMs
If it's simply unrivalled data your homeworkers need, we can sort that too. With our data only SIMs, you simply pop it in your tablet, dongle or mobile WiFi device and you're off! We have the business 4G and business 5G speeds and payment plans to suit all businesses and requirements.
If you would like to chat with one of our specialists for more information on mobile broadband, you can request a callback below.
REQUEST CALLBACK
Business 4G and MiFi
To support homeworkers without broadband, or who have poor quality broadband, our connectivity rescue package can have them up and running in no time. Equipped with a Business 4G SIM and MiFi unit, users can connect to any device, quickly and efficiently. With advancement in 4G technology, it now offers a much more stable network – the perfect mobile broadband and disaster recovery situation.
Keep your teams connected, anytime, anywhere...
Discuss which package will suit your business best with our specialist team.
Call us on 0330 024 2002.