Enterprise Energy Solutions
Focus Energy - Helping organisations transform the way
they manage energy. We help enterprise sized businesses across the
UK find an energy solution that's right for them, providing
tariff and cost comparison resulting in the cheapest deals on business energy.
For your tailored quote call 0330 024 2006.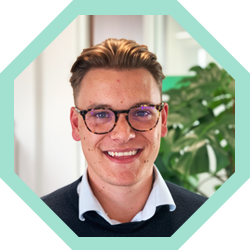 Get in touch
Our Energy experts are here to help. Give us a call on 0330 024 2006 or request a call back and our team will take care of everything you need.
With gas and electricity prices on the rise it is more important than ever to secure the most competitive tariffs and packages. Keeping this unavoidable business expense to a minimum boosts profit. Let Focus Group search, compare and fix the most competitive tariff for you.
Energy Optimisation
Gaining competitive tariffs for your business is essential. But it is just as important to understand how and when your business is utilising energy to make cost-effective and ecological decisions.
OPTIMISATION
Flexible vs Fixed Purchasing
The UK energy market is changing rapidly. Let Focus Group do the comparison on all available options and based on your particular requirements.
FLEXIBLE VS FIXED PURCHASING
Group Energy Tenders and Multi-Site Services
We are keen to ensure our clients are provided with a range of options which will keep energy supply costs to a minimum and reduce the hassle of negotiating multiple contracts.
MULTI-SITE SERVICES
Finding competitive energy tariffs isn't our only talent; Focus Energy also pledge to continually review your costs and usage, making sure as your business evolves you always secure the best deals.
Focus Energy also deliver siteworks and new connections provision, working closely with energy transportation networks and metering contractors when (re)connecting a service, fully project managing the whole process from start to finish.
We can fix your enterprise business energy costs for 5 years. So why not give us a call on 0330 024 2006 to find out how much you could save.
Why Choose Focus Group for Enterprise Business Energy Solutions?
Dedicated account manager

Green energy

Comparison of 20+ suppliers

Competitive rates

Fixed long term contract
Smart Meter installations

Bill reconciliation

Assistance with billing queries

Tenant-on-billing

Full gas and electricity siteworks projects