Focus Group prepare for more supercharged growth in 2023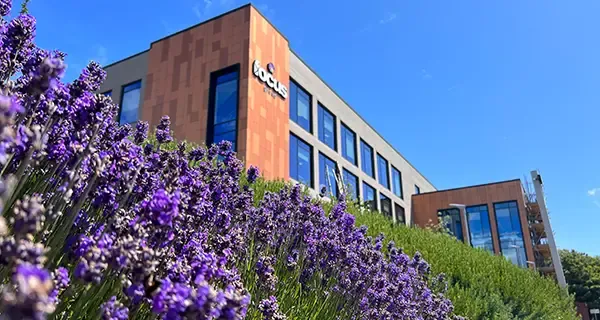 The team at Focus Group are delighted welcome Charlene Friend as Chief Financial Officer, together with announcing further exciting additions to our newly formed Executive Leadership Team.
Charlene joins Focus Group from the public sector division of Kantar - the world's leading data, insights and consulting company. Charlene brings an outstanding track record of driving organic growth and M&A, together with being renowned for placing a strong emphasis on creating working environments where people are put at the heart of the business.
Prior to Kantar, Charlene's notable roles included CFO of Acosta Europe and Commercial Finance Director of Monotype, a Nasdaq-listed company. Furthermore, Charlene was recognised as one of Management Today's 35 Women under 35 in 2019.
Vicki Rishbeth is named Chief Technology Officer, having served as Technical Director since 2017. During her tenure at Focus Group, she has passionately championed the people-first culture that is so prevalent within the business and been an instrumental member of the leadership team for a number of years. During this time, Vicki has undertaken complex roles across technology, pre-sales and operations that have supported the business through a period of unprecedented growth.
Vicki will now take UK-wide responsibility for the integration of common technology and operational systems, software development, IT and strategic product management, across the entire group.
Rhys Bailey is announced as Chief Revenue Officer. Having served as Sales Director for seven years, Rhys has been a driving force through a period in which Focus Group has organically grown its business consistently year-on-year, predominantly through the strength of a sales function built under his leadership.
Rhys' role will continue to deliver upon the group's overall go-to-market strategy across the UK, leading with Focus Group's revolutionary Digital Workplace solution for SMEs. Furthermore, Rhys will be responsible for enhancing the channel offering, optimising the strength of the direct sales function, accelerating performance and ensuring the business hits ambitious growth targets.
Barney Taylor, CEO, said: "Our Executive Leadership Team continues to evolve with the business and is focused on putting our people first, preparing Focus Group for scale and continuing the high-growth trajectory of the last few years.

Now supported by a team of over 800 employees across the UK, our performance has exceeded expectations in recent years and we're confident we can continue to build on this success."
Published 19th December 2022