Focus Group delivers ground-breaking fibre broadband – exclusively for 9,217 brilliant businesses across Brighton & Hove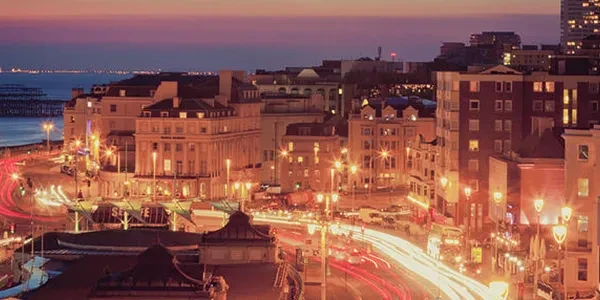 We're delighted to announce the official launch of Faster Brighton; a 37km rich full fibre network which will provide more than 9,000 businesses across Brighton & Hove, Portslade, Southwick, and Shoreham-by-Sea with access to gigabit-capable connectivity and broadband services.
Made possible through an exclusive partnership with full fibre provider ITS Technology Group, the Sussex-based tech team at Focus Group are set to revolutionise digital workplaces across the city through its unique Faster Brighton project. The new network has been designed to meet the demands of today's modern workplace; providing the connectivity capabilities to take advantage of cloud and next generation technologies, transforming communication, collaboration and productivity.
As Brighton's legacy copper networks are set to be shut down, businesses need to ensure that their telecoms and broadband services don't become obsolete. A Faster Brighton connection is fibre from start to finish which is why it is fast, reliable, and futureproof.
Faster Brighton is part of ITS Technology Group's Faster Britain full fibre rollout, delivering access to its world-class digital infrastructure for businesses in towns and cities across the UK where there is pent up demand for faster, more reliable connectivity services. The UK's telecommunications infrastructure is undergoing a once in a generation transformation.
Ultimately, Faster Brighton, with unrivalled access to unbeatable broadband speeds of up to 10Gbps, will revolutionise the way businesses work in the region.
Key facts & stats of the network:
Business premises with access to Faster Brighton – 9,217
Length of the Faster Brighton fibre network - 37Km
Environmental measures - the entire network has been built sustainably; reusing existing ducts; avoiding civils digs/roadworks and minimising disruption to local communities during the build process
Rhys Bailey, CRO at Focus Group said:"Faster Brighton is a game-changer for the region's business community; providing teams with the tools they need to succeed in today's digital age. We believe that Faster Brighton will be a catalyst for growth and innovation, enabling businesses to work more efficiently, collaborate more effectively, and ultimately achieve greater success.
Focus Group has a proven track record of delivering the highest level of full fibre business broadband and our collaboration with ITS on the Faster Brighton roll out is expected to ensure local businesses fly well ahead of the competition when it comes to future-ready communications."
FIND OUT MORE:-
Step this way to find out more about Faster Brighton >
#NeverMiss – Introducing the Modern Workplace of 2023 >
More about the PSTN switch off here >
About ITS Technology Group:-
Aviva-backed ITS, designs, builds, and operates wholesale full fibre networks with a focus on business connectivity and dark fibre infrastructure. Known as Faster Britain in the marketplace, through our industry-leading portal, an online marketplace, we provide access to on-net and off-net services to our partners, connecting their end-users and business communities. We also work with public sector organisations and local authorities, delivering full fibre infrastructure to help them achieve their digital ambitions.
Published 26th April 2023