Focus Group become a Cloudflare Authorised Service Delivery Partner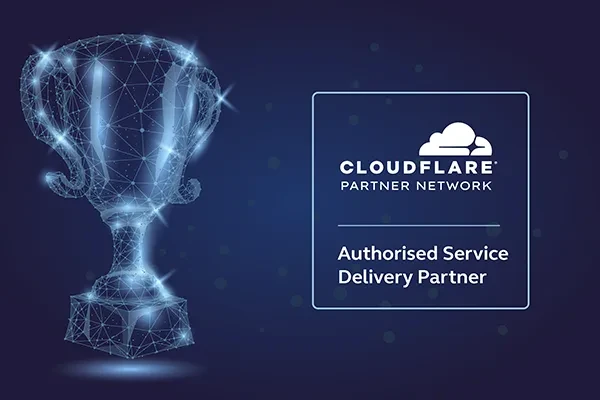 We're thrilled to announce a significant milestone in our mission to providing modern technology solutions, with the achievement of being named as an Authorised Service Delivery Partner (ASDP) for Cloudflare. As one of just three partners in the UK to hold this certification, it reflects our commitment to partnering with industry-leading vendors and delivering best-of-breed solutions to our customers.
Focus Group has been helping customers navigate the changing technology landscape for 20 years and our partnership with Cloudflare strengthens our capabilities to deploy new approaches like Secure Access Service Edge (SASE) and Zero Trust.
Cloudflare is hyper-focused on building the most compelling and easy-to-use SASE platform on the market to help accelerate how organisations transform their network and security architectures. The scale and resiliency of their global network – which spans across 275+ cities in 100+ countries and has 172+ Tbps of network capacity – ensures they can deliver protections reliably and with high speed, regardless of where customers are around the world.
Cloudflare's security platform also integrates seamlessly with other solutions, such as Microsoft cloud security, to help create a holistic technology strategy with end-to-end protection, ensuring we deliver modern technology solutions that strengthen security and support new ways of working.
Chris Morris, Enterprise Director at Focus Group said, "We're extremely proud to become a Cloudflare ASDP for Zero Trust and SASE. As Focus Group celebrates its 20th year this year, it's great to mark the occasion with this recognition of our technical expertise and exceptional service delivery. We're excited to be working closely with Cloudflare, who share the same collaborative approach to helping our customers tailor and adopt the right solutions to help protect and grow their business."
Published 11th October 2023