Focus Group win top honour at Cisco's Global Partner Summit Awards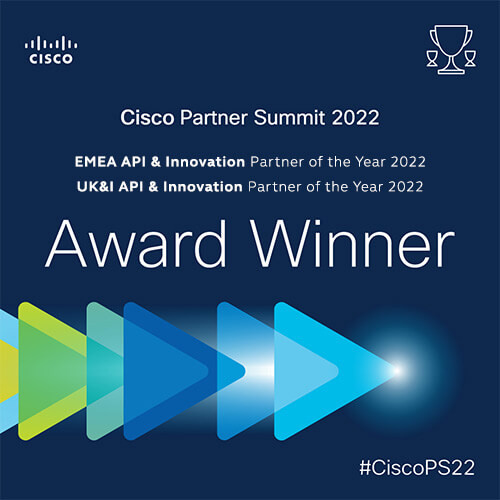 Focus Group is honoured to have won Cisco's EMEA Partner of the Year Award for API & Innovation at this year's Partner Summit in Las Vegas.
These awards reflect the top-performing partners across the world for commercial success, technical innovation and community outreach, among others. Focus Group is thrilled to be recognised as EMEA Partner of the Year – API & Innovation, having been chosen out of over 7,000 EMEA partners for our achievements in zero-touch deployment using DevOps and Code.
We are dedicated to driving value through technical innovation and this year we have focused our efforts on easing the complexity of large-scale SD-WAN transformations to shorten the timeline of projects and simplify on-going Managed Services, therefore giving customers access to better services, quicker.
We are also thrilled to have won Cisco's UK&I API & Innovation Partner of the Year regional award alongside our EMEA win.
Barney Taylor, CEO at Focus Group, said "We are extremely proud to receive these awards from Cisco. Our Enterprise Technology team have always had a reputation for going above and beyond for our customers and these more recent technical innovations are an extension of that ethos and those wider skills. Our partnership with Cisco is a critical part of our success and this is recognition of the great work we've been doing, alongside Cisco, to deliver market-leading technology solutions with care and innovation at its core".
Published 3rd November 2022