Five ways the Internet of Things is revolutionising retail
Author: Keane Beaken | Date published: September, 26, 2023, UK | Read est: 8 min read
In today's dynamic world of retail, as consumers, our standards and expectations have skyrocketed. In order to stay relevant, the whole process from start to finish must be seamless, oozing nothing but convenience and innovation. Whether it's lightning-fast delivery times or a personalised shopping experience, people expect service to make them smile. The Internet of Things (IoT) delivers true retail therapy for the future so here we explore the top five ways in which it is revolutionising the retail sector.
The Internet of Things benefits everyone that dares to move with the times. Retail businesses are now in a position to harness this ingenuity and watch operational efficiency, productivity and innovation improve at a rapid pace. Consumer experiences can be infinitely improved by gathering insights from personal data to determine data-driven, targeted product and promotions, as retailers come to better understand the wants and needs of each individual.
Connecting different devices and processes using IoT technology will flag up any necessary information, allowing for real-time monitoring and predictive, proactive maintenance. When this happens, issues are caught quickly, stopping any disruption from becoming costly in time and money, and keeps business ticking over as usual.
As Internet of Things' products make supply chains streamlined, and data-driven decision-making more concise and accurate, companies can complete tasks very quickly with very few resources, showing that optimised operations and increases in efficiency go hand-in-hand with operational cost reductions.
Production
There are no two ways around it, what's coming next for supply chains is IoT-powered brilliance! If you take real-time tracking of products and assets and combine that with data-driven guidance to finesse delivery routes, it is the ultimate supply-chain optimisation.
Having Internet of Things devices is like having a crystal ball, as you have maintenance predicting mechanisms that spot any issues before they ambush, or smart sensors that never allow inventory to run dry. This means that demand forecasting is no longer a guessing game, and with manual tasks becoming automated, smart IoT devices deliver intuitively, anticipating your needs, meaning that the whole process is streamlined for you. Sensors even track your package every step of the way, so you are never left in the dark about where shipments are.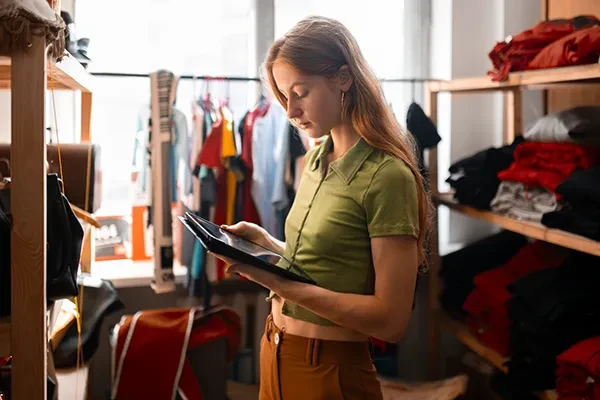 Shop management
Looking in more depth at how your inventory is managed, shows how crucial it is in avoiding waste, and preventing theft. With IoT sensors on items, shelves and storage units, you always have information about the quantity and whereabouts of a product. As it's an automated service, you cut out the middleman and minimise human error, meaning stock can be reordered to suit optimal inventory levels at all times, preventing under or over ordering.
The IoT sensors' location tracking features also ensure that theft and loss are prevented. Any suspicious behaviour or unauthorised access is immediately reported to security personnel or management as and when it happens, allowing for speedy response times to fix the issue.
Predictive maintenance is a revolutionary approach to optimising maintenance practices. It works by monitoring the performance of equipment, machinery, or assets to determine the condition and any necessary next steps to avoid the equipment breaking down or failing in the future. This means that maintenance tasks can be scheduled based on which area needs it the most, and these data-driven decisions dramatically improve equipment life spans, helping retailers to save on costly and untimely upgrades.
In-store experiences
The Internet of Things in the retail industry will elevate in-store experience ten-fold. Every company's aim is to give the customer the greatest possible experience in their store and with IoT technology, retailers can deliver with ease. Walking in, store maps and robot assistants will help guide shoppers to find items they're looking for or, based on their preferences, offer some suggestions too! Combine this with the IoT sensors that detect product availability, meaning that if the item is low on stock, the device can suggest alternatives, so either way, you can leave the shop knowing you got what you wanted, or better.
Robot assistants also offer help to customers no matter what language they speak, for a fully inclusive experience. At the end of the trip, shoppers also have the option to leave feedback, so improvements are never ending.
When you have successfully chosen the perfect items, you can see in shops like Uniqlo, paying for them could not be easier with automated checkouts. The new Internet of Things-enabled 'smart carts' recognise the items without the hassle of scanning each individually and to top it all off, contactless-payment, so that from start to finish, shopping is simple, fun, and engaging.
Robots also help with general store maintenance, whether that's cleaning store floors, or organising shelves. IoT devices can adjust the lighting, music, and temperature to get the ambiance just right.
If all of that wasn't enough, you can bid a fond farewell to wait times. IoT devices, such as cameras or sensors, will be placed at entrances and exits to keep tabs on customers coming and going, as well as queue lengths at checkout lanes or service desks. With real-time information available to managers, resources can be allocated to flexibly suit the flow of customers, whether that's quick fixes to the number staff at check-out desks or to staff's weekly rotas.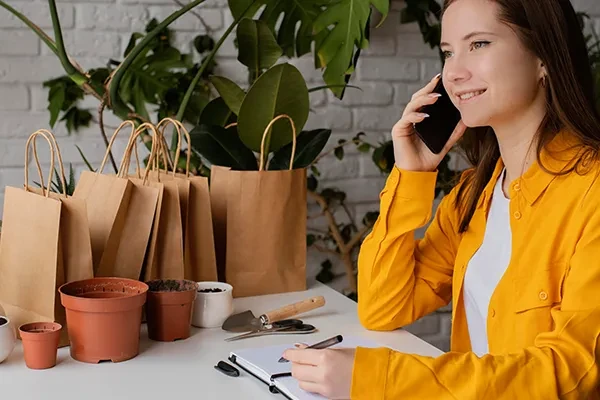 Post-sale communication
When walking around, personalised alerts can be sent straight to your phone, all based on your specific preferences. These are designed to let you know about any new products or discounts that you may be interested in. If the in-store experiences weren't enough to entice you back to the shop, their marketing strategies, that are designed with you in mind, certainly will.
Customer data and insights are collected to get up-to-date information on exact needs and trends, allowing businesses to create bespoke marketing campaigns that really resonate with people on a more individual and personal level. If you've bought something online, one of the uses of the Internet of Things is tracking the location of products out for delivery, so that customers know the exact moment their product leaves a warehouse and reaches their doorstep.
Product influencing
The Internet of Things can also help to dictate a product's design, as it mixes data analysis with customer insights to inform about what a successful product would look like. The decision on where to display the final designs in-store is a carefully crafted one. IoT systems are set in place to see what works and what doesn't, tracking foot traffic where a shopper spends their time and how they feel about what they're seeing. What works is kept, and constantly improved upon, and what doesn't is automatically reworked to suit current demands.
One of the key uses of the Internet of Things is in analysing market trends. A huge amount of data is gathered from a variety of sources, whether that's looking at customer behaviour, purchasing patterns, product usage, or environmental conditions, it all helps to identify emerging trends and tailor marketing strategies accordingly.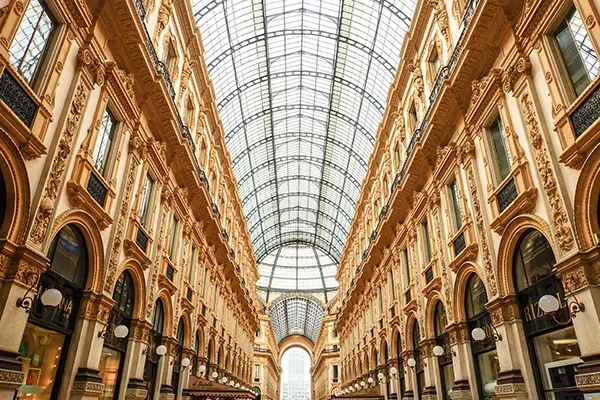 What is the future of the internet of things in retail?
With IoT, products are designed to make everyday tasks simple. By refining tasks and streamlining processes, human error becomes a thing of the past. The day-to-day running of business is kept energy and cost efficient, and it becomes easier to keep on top of inventory and products' whereabouts. As all information is in real-time, it is a service that is never out of date or irrelevant. All of the information exists already, IoT devices have just found a way of putting the pieces of the puzzle together. This allows the retail market to truly reflect the wants and the needs of their consumers, meaning both parties can reap the seeds sown by technological advancements.
Companies such as Amazon, with products like Alexa, that can reorder or automate many functions, and Tesla, that allows over-the-air software updates for continuous improvement, have already become pioneers for IoT products and are quickly capitalising on the benefits of IoT.
How can I get involved?
When it comes to adapting your workplace to make the most of IoT innovations, take the time to:
Identify where IoT systems will add the most value
Create the infrastructure (including sensors, devices, and connectivity solutions)
Make sure the IoT devices can work alongside the systems that are already in place, to keep communication consistent between departments and avoid technological obsolescence
Put in place all of the necessary measures to keep data and sensitive information protected
Have an efficient way of processing and storing all of the data that IoT products provide
Teach your staff how to get the most out of the introduction of the Internet of Things into the retail industry
Avoid jumping in head first, ease the business into it, fixing issues as and when they come up
Be critical, making sure everyone is happy with the products' performance, in order to spot areas for improvement/ advancement
Make sure that the trivial tasks (such as adjusting the shop's lighting and temperature) are left to the IoT devices, so that employees can enjoy the more creative and strategic aspects of their job, as well as achieve more efficiency in energy consumption management
Stay vigilant and diligent, always keeping up-to-date with the latest tech by talking to IoT solution providers
Become informed about where and how IoT systems can suit your growing business the best. Get in touch with professionals, find out what could work for you, and watch your business thrive with the Internet of Things.

Keane Beaken
Mobile Director
Keane, with an illustrious 22-year career in the business mobile industry, has been leading the Mobile team at Focus Group for over 15 years. During this time, Keane has been instrumental in building the division into the UK's leading independent provider of business mobile solutions whilst keeping customer satisfaction front of mind at all times. His extensive experience in the sector has facilitated consistent growth of the business, both organically and through successful acquisitions.