Britain's low productivity problem
Author: Sonia Older | Date published: November 07, 2022, UK | Read est: 6 min read
The UK has a longstanding productivity problem. In the last decade, rates of productivity growth have slowed significantly, with 'real wages' (wages adjusted for inflation) no higher than their counterparts prior to the financial crisis of 2008. This rather dramatic decline in productivity, or 'Labour Productivity' (output per worker in a nation), has seen many individual businesses struggle to reach their full potential.
Economists have largely pointed to low overall demand in the economy, caused by the wave of austerity policies, Brexit and the longstanding effects of the 2008 financial crisis, as a major factor in Britain's low productivity. However, despite the slowdown being considered a 'demand-driven' problem, top economists advocate productivity growth through investments in 'supply-side factors', such as employee education, upskilling and training.
Why is UK productivity low?
Why is UK productivity to low? This is a question with a complex answer. Many developed economies across the world (from the United States to Germany) have seen their nations' productivity growth lag in recent years. However, the slowdown in the United Kingdom has been far more pronounced than their western counterparts. In an article published by the London School of Economics in 2020, lecturer Ethan Ilzetzki points out that the UK consistently ranked 31st out of 35 OECD countries in growth of output per hour (between 2008 and 2017). In fact, there is a large body of research highlighting how the UK has had a problem for several decades now.
Academics and economists alike have proposed a number of insightful reasons for the severity of the UK's negative productivity trend, ranging from the mismanagement of small businesses to a comparably low total investment share (by government, businesses and households), or even the £40billion cost to the UK economy each year from insufficient sleep and worker fatigue.
Although the above are certainly parts of a complicated answer, it is possible to place the causes of the slow down into two broad categories. Firstly, 'supply-side factors', which include educating workers and tackling the inefficient mismatching of skills and employment. The second is 'demand-side factors', which refers to slow demand growth (and cautious investment in R&D) caused by the uncertainty following large economic events like the financial crisis, austerity measures, the EU referendum and the global pandemic.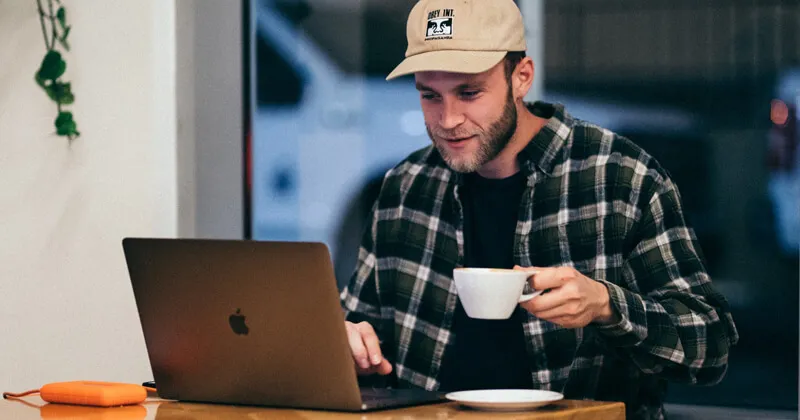 Why is productivity important?
Productivity is important for a number of macroeconomic and microeconomic reasons. Principally, it is a key factor when considering the potential increases in GDP (growth of the economy) and the resulting social welfare those increases bring. As a result, it plays a crucial role in acquiring long-term gains in living standards for a country's citizens.
This is particularly important for individual businesses because low productivity in employees, caused by a poorer quality of life or lack of access to education and technology, increases resourcing costs. It may also leave companies unable to compete in international markets because other countries will be more productive and more efficient at making the same product.
Common productivity challenges
Two key productivity challenges that businesses face today are absenteeism (when people simply don't show up to work) and presenteeism (when employees are not working to their full potential). The former is much harder to solve than the latter. In the case of presenteeism, much economic research has been put into finding solutions for business owners hoping to unlock their employees' latent potential.
A report commissioned by PwC highlights the need for lifelong upskilling and digital transformation strategies. Businesses need to support workers in their acquisition of new digital skills throughout their careers. Productive gains can be made when firms invest in digital technologies and pathways for their employees, allowing for the seamless adoption of new methods that can bring products to market more efficiently.
Related content
> Unified communications

> Why do businesses need a digital transformation strategy?

> Phone systems for hybrid working
Introducing Digital Workplace
With a clear and enduring downturn in the nation's productivity, we, as businesses, are forced to confront important questions about where productivity gains can be made. At Focus Group, our aim is to make your business more efficient by taking care of the 'boring' stuff. Many businesses often get slowed down by the frustrating and time-consuming challenges of dealing with incompatible technologies, multiple suppliers, various pricing plans and numerous bills.
A package for all of your technical, communication, Wifi, collaboration, cyber security and many other needs, Digital Workplace takes care of all the 'boring' or time-consuming aspects of your company, so you can focus on pushing forwards with the important parts. Whether you have employees in the office, at home, on the move or indeed a combination, we're as adaptable as you are - Digital Workplace can be built around each company, meaning that no matter your size, there is a bespoke package for you. With the best prices and best service available, and all in one bill, Digital Workplace gives you the freedom to grow your business, knowing you have all the right technology in place and 24/7 support. ; this is Digital Workplace. Find out more today and learn how you can future-proof your company.
That's where our Digital Workplace package can help. Designed for all your technical, communication, Wi-Fi, cyber security, collaborative and workplace needs, our service makes your business more efficient by having everything in one place. Whether your employees are at home or in the office, our unified communications solution can be tailored to you and your business's needs. With continuing, 24/7 support all on one bill, Digital Workplace gives you the freedom to grow your business without worry. Talk. Connect. Desktop and Security: this is Digital Workplace.
Sonia Older
Brand & Campaign Manager
Sonia Older is the Campaign Manager at Focus Group and a highly experienced copywriter. She boasts over 20 years of experience in content marketing and PR across multiple industries, and is the key driver of content and PR for Focus Group across all UK offices. Away from work, Sonia usually swaps keyboard strokes for ski slopes in the Alps with her family.