LineGuard
Protect your business from Openreach Charge

Don't fall foul when you next have a fault. LineGuard could save you £££'s. For more information call us today on 0330 024 2003.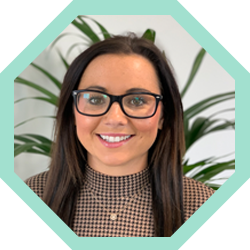 Get in touch
Our Voice experts are here to help. Give us a call on 0330 024 2003 or request a call back and our team will take care of everything you need.
Due to the ageing copper network in the UK, line faults are a common issue, but in many cases it is hard to establish whether the fault is with the line, the customer equipment, internal wiring or an environmental issue. In order to reach a resolution we would like to be able to engage an Openreach engineer to visit the customer's site.
When Openreach attend site to investigate a suspected fault, our customers run the risk of being charged £145 for every visit - and in some cases multiple visits are carried out. We want to provide the best level of service possible, without customer's fearing significant charges.
'LineGuard' can be added to every analogue or ISDN line. With this service in place customers will be protected against Openreach Visit Charges.
With 'LineGuard' we can fix faults more quickly AND avoid customers incurring unnecessary charges.
'LineGuard' costs just £1.99 per circuit* per month
REQUEST CALLBACK
A circuit is defined as either; an analogue line, an ISDN2 pair or an ISDN30 bearer.
Terms & Conditions apply and can be found here.
Openreach's own statistics speak for themselves:
Since Q3 2016, the average time taken to install a line has increased from 38 days to 48 days.
Circuits taking over 159 to deliver have increased from 0.47% to 7% of orders.
The number of circuits being delivered by that original agreed date has dropped from over 90% to only 81%.
Only 82% of faults are fixed within the agreed time, with an average fix time of almost 2 days.
Recent press regarding Openreach has not been positive...
Call Focus Group today for a tailored quote on0330 024 2003