Focus Group announce game changing sponsorship of Exeter Chiefs!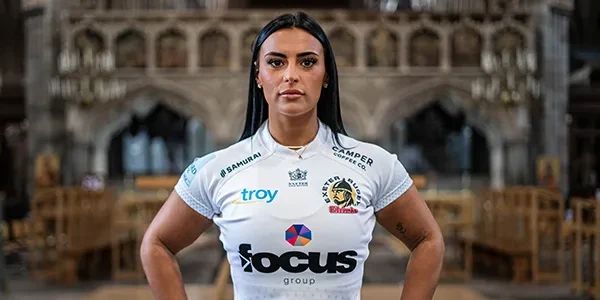 Digital innovation meets rugby excellence for the 2023/24 season as Focus Group, one of the UK's leading providers of essential business technology, is proud to be the new primary sponsor of the Exeter Chiefs Women's team. The Focus Group brand will also feature on the men's shirts and around the grounds at the iconic Sandy Park stadium.
Focus Group are delighted to be continuing the legacy and well-respected partnership established over a 30-year period between the Chiefs and the Exeter-based business IT and communications provider formally known as swcomms and we're all looking forward to a match-winning future together.
swcomms was acquired by Focus Group in February 2021, with the highly-experienced team and offices in Exeter providing a key regional hub for the group, delivering industry-leading IT and communications technology to businesses across the South West.
Regional Director Brian Lodge said: "As swcomms we have supported Exeter Chiefs for three decades and have been supporting businesses across the South West for even longer. The new sponsorship agreement under the Focus Group brand for the 2023/24 season kickstarts an exciting new era for us all and we are especially delighted to feature on the women's shirt to support their continued success and their important influence as positive role-models for young grassroots players."
Exeter Chiefs Chairman & CEO Tony Rowe CBE commented, "Our relationship with swcomms is one of the finest commercial sporting partnerships in the country, and to see this continuing with new parent company Focus Group, further secures our long association.
We are thrilled to see Focus Group taking pride of place as front of shirt partner for our Women's team in 23/24. The development and success of the Exeter Chiefs Women is a source of immense pride of our club, and it is fantastic to see businesses recognising the importance of celebrating women's rugby as well as the commercial opportunities that this presents."
Good luck with the season ahead Chiefs!
Published 30th August 2023