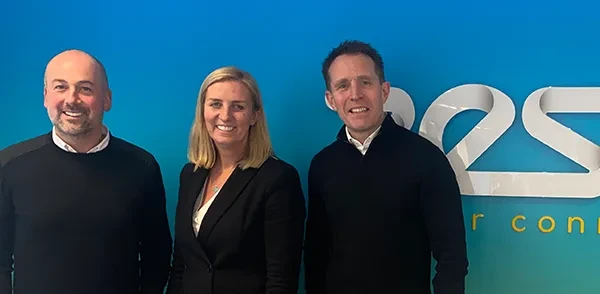 Focus Group have today announced a strategic investment in Zest4; the award-winning channel-focused Unified Communications provider based in Cheshire, UK. This investment will accelerate channel growth opportunities, extend the portfolio of products and services for the channel and create a scalable channel business that will operate alongside the existing Focus Group direct business in the UK.
Mandy Fazelynia, Managing Director of Zest4, will continue to lead the business. With channel experience spanning a period of 25 years, Zest4 has seen fast growth since its inception in 2013. Together with the current Zest4 directors and existing management team, Mandy plans on doubling revenue in the next two years, with a firm focus on becoming the wholesale partner of choice to the channel. The investment will see Freddie Fazelynia (founder of Zest4) and Kevan Wakerley (CFO) remain on board as advisors.
Speaking of the transaction, Mandy Fazelynia said; "We have invested heavily in Zest4 over the years, becoming one of the best-known service providers to the channel. We have known Focus Group co-founders Chris Goodman and Ralph Gilbert for a long time and from the outset, this investment was always going to be the most exciting next step for the business. We know that the reputation, growth mindset and culture that Focus Group bring to the table is going to elevate Zest4 to the next level."
Fazelynia continued; "Our immediate message to our partners is that nothing is going to change. It is very much business as usual but we're looking forward to coming to discuss some new products with you in 2023. At Zest, we are committed to putting our partners first and to becoming the go-to wholesale provider in the UK. We're really excited about the next phase of our growth with new investors on board".
Barney Taylor, CEO at Focus Group said;"Zest4 is a high-growth business with a great team of people and a solid reputation for being an outstanding service provider in the UK market. We have a strong presence in the channel today, but the decision to make this strategic investment completely changes our outlook. Most importantly, Zest4 will continue to operate independently to Focus Group, to ensure the integrity our partners and customers enjoy today is maintained into the future."
Ralph Gilbert, Co-founder & Director at Focus Group added; "Our investment in Zest4 is a defining moment for both businesses. We internally rate all of our suppliers at Focus Group and Zest4 consistently top the table, so we knew this move made sense. One of the most compelling things about this investment is the ability to get some great products and services into the channel, so we're able to lead and shape how the communications industry evolves over the next few years. We are absolutely committed to the channel and feel this is a clear signal of our continued investment into it going forward."
Focus Group have a significant existing channel business and look forward to launching a roadshow in 2023 to showcase some of the new products and services within its portfolio in 2023, including Cyber Security, Microsoft 365 and Think Healthcare.
Published 26th January 2023