Focus Group strengthens cloud expertise with acquisition of &Partners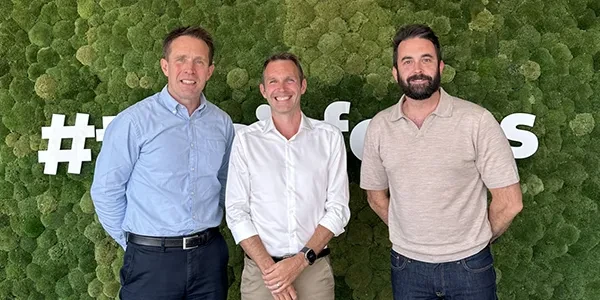 We are thrilled to announce a significant milestone in our journey of delivering modern business technology solutions with the strategic acquisition of &Partners, a distinguished Cloud, Cybersecurity, and Microsoft Solutions Partner.
Over the past 12 months, our Enterprise team has worked closely with Joe Ashley, the founder of &Partners, and his team to deliver a modern approach to cloud and security strategies. Looking ahead, &Partners will become an integral part of our collective, playing a central role in shaping our Enterprise Cloud Centre of Excellence. This marks a pivotal moment in our pursuit of expanding our service offerings and reaffirms our commitment to delivering unparalleled value to our customers.
We have embarked on a deliberate path of growth, handpicking acquisitions that enhance our national presence in the UK and elevate our scale and capabilities. The addition of &Partners represents a transformative step as we introduce a new layer of Azure and Modern Workplace consultancy and Cloud and Security Managed Services to our existing Microsoft practice.
With this extra resource and expertise we will be expanding our Microsoft security and modern workplace offerings, focusing on helping customers make data-driven decisions, improve security operations, enhance hybrid working and accelerate cloud adoption strategies.
Microsoft is a core technology for Enterprise organisations and we are committed to helping customers leverage their existing investments alongside other industry-leading vendors to advance their digital transformation.
Our Enterprise Cloud Centre of Excellence will focus on cloud adoption, security and modern workplace solutions. Providing consultancy and delivery capabilities in:
Cloud adoption and migration
Data Platforms
DevOps and automation
Infrastructure and applicaiton modernisation
Our modern workplace solutions are designed to provide businesses with value in their hybrid and end user estate across:
Collaboration and productivity
Security
Operational efficiency
Information governance
While also expanding our Managed Services portfolio with Microsoft Modern SecOps, a 24/7 Sentinel-powered SIEM (Security Information and Event Management) service.
We will help customers to transform the way they approach their business goals, establishing greater cohesion, interoperability, automation and orchestration across their organisation, driven by leading-edge technology practices.
"The acquisition of &Partners underscores our dedication to delivering cutting-edge solutions in the realms of Cloud and Cybersecurity. After a meticulous search, we found the perfect fit in &Partners, a partnership that aligns seamlessly with our vision and values. We warmly welcome Joe Ashley and his accomplished team to the Focus Group family." – Barney Taylor, CEO, Focus Group.
Joe Ashley, Founder of &Partners, expressed his excitement about the new partnership: "From the outset, it was clear that Focus Group and &Partners share a common goal of delivering unparalleled value to our customers. This collaboration allows us to harness Focus Group's vast resources and market insights while contributing our specialized expertise in enterprise cloud and cybersecurity services. Together, we are poised to set new standards of excellence."
Over the years, our expertise in SD-WAN capabilities has set us apart. Very few partners in the UK possess the unique combination of in-house connectivity and complex networking skills, with the Devops first approach that we offer. With the addition of &Partners, we are taking another stride forward by extending our capabilities to securely guide our customers into the cloud. This amalgamation of skills truly sets us apart in our field.
Together, we are poised to embark on an exciting journey, driven by innovation, collaboration, and an unwavering commitment to our customers' success.
Published 9th August 2023