Working from home?
Office 365 has a range of apps and services that can be added to further enrich your communications and productivity. We offer a cheap Office 365 hosting service for businesses of all sizes.
For your tailored quote call
0330 024 2004.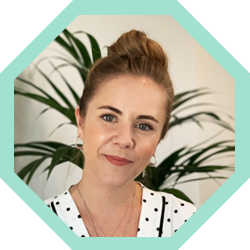 Get in touch
Our IT experts are here to help. Give us a call on 0330 024 2004 or request a call back and our team will take care of everything you need.
With firms now instructing their workforce to operate at home as a result of the Coronavirus, it's never been more important to use the tools available to keep the lines of communication open among business owners and employees.
Work remotely without feeling remote! Our cheap office 365 hosting package comes with the full Microsoft range of products. With the likes of OneDrive employees can continue to file share as if they were in the office, while the power of Microsoft Teams is bringing together co-workers like never before, maintaining the usual levels of contact and preventing feelings of isolation.
The popularity of Teams is really set to soar in the coming weeks and months, with businesses realising its true potential as a teamwork hub. Its capabilities to recreate a workplace 'feel' is unrivalled with its ability to deliver persistent workplace chat, video meetings, file storage and application integration. Teams is the perfect communications platform for both office and remote working and can help all employees stay connected anytime, anywhere.
Sign up now to see the benefits of keeping your teams together!
Build your business
Office 365 is more than just Word, Excel, PowerPoint, and Outlook. It provides powerful services like business-class email, online storage, and teamwork solutions that you can access from anywhere. Bring teams and resources together with solutions like Microsoft Teams and that make working together more productive and enjoyable regardless of where participants are located. Easily implement security and privacy controls to help protect business data and devices against malicious threats and help you meet your compliance obligations. Automatic updates ensure your employees will always have the latest features and security updates.


Up to 300 users


Multiple devices


1 TB storage per user


Email and calendaring
The key features and benefits of Office 365
Desktop versions of Office apps for PC & Mac
Included in our office 365 hosting package are fully installed and up-to-date versions of Outlook, Word, Excel, PowerPoint for Windows or Mac (plus Access and Publisher for PC only), as well as real-time co-authoring, so multiple users can work in the same document, simultaneously. Each user can install the Office apps on up to five PCs or Macs.
Web & mobile versions of Office apps
This includes web versions of Word, Excel and PowerPoint. These are up-to-date versions of Word, Excel, PowerPoint for iOS, with Android devices serving up to five phones and five tablets. These also offer real-time co-authoring so multiple users can work in the same document, simultaneously.
Teamwork & communication
Host online meetings and video calls for up to 250 people with Microsoft Teams or simply chat with your team from your desktop or on the go! Bring together all your team's chats, meetings, files, and apps so you can easily connect and collaborate from one place. Create team sites to share information, content and files throughout your intranet using SharePoint.
Email & calendaring
Email hosting with 50 GB mailbox and use your own custom domain name (e.g. yourname@yourcompany.com). This delivers business-class email on phones, tablets, desktop and the web with Exchange. You can also manage your calendar, share available meeting times, schedule meetings, and get reminders. In addition, you can schedule meetings and respond to invitations using shared calendars. It is quick and easy to set up new user emails, restore deleted accounts and create custom scripts.
File storage & storing
You gain 1 TB of OneDrive storage for file storage and sharing. Users can work on a file and save it directly to OneDrive or SharePoint and your changes are updated across all your synchronised devices. Users can share files with external contacts, by providing access or guest links, while securely sharing documents and sending emails so only those with the right permissions can access the information. Access and the ability to sync files on PC or Mac and mobile devices is also available.

Security & Compliance
Protect your email against spam, malware and known threats with Exchange Online Protection. This meets key international, regional, and industry-specific standards and terms, with more than 1,000 security and privacy controls. Users can control who and when someone has access to your business information with security groups and custom permissions. There is also the ability to create password policies that require users to reset their passwords after a specified number of days.

Tools & build and manage your business
Plan schedules and daily tasks with Microsoft Teams as if you were in the office. Customers can also more easily schedule and manage appointments with Microsoft Bookings. Users can send invoices on the go with Microsoft Invoicing, while benefitting from access to real-time, accurate mileage tracking and reporting with MileIQ.



Keep your teams connected, anytime, anywhere...
Discuss which Office 365 hosting package will suit your business best with our specialist Office 365 team.
Call us on 0330 024 2004 or email sales@focusgroup.co.uk.
Compare Microsoft Office 365 packages
Price comparison
Use the form below to calculate how much Focus Group can save your business
What Type Of Office 365 License Do You Have
Quantity
Microsoft Price

Focus Price

£

0.00

£

0.00

£

0.00

£

0.00

£

0.00

£

0.00

£

0.00

£

0.00
By switching to Focus Group you could save:
£
0.00
per month or
£
0.00
per year
Stay connected, anytime, anywhere
As a cloud-based solution, our UK Office 365 hosting negates the need for an on-site email server, allowing firms to securely and efficiently grow their business with a comprehensive set of software tools and services to facilitate office documentation, communication and management tasks.
Call us today on
0330 024 2004
Our Microsoft Office 365 hosting packages


Microsoft 365
Business Basic
£3.40
PER USER/MONTH
Best for businesses that need business email and other business services on PC or Mac or mobile. Desktop versions of Office apps NOT INCLUDED.

Web & Mobile Apps included:
Microsoft Outlook
Microsoft Word
Microsoft Excel
Microsoft PowerPoint
Microsoft Publisher (PC only)
Microsoft Access (PC only)
Services included:
Exchange
Microsoft OneDrive
Microsoft SharePoint
Microsoft Teams
Microsoft 365
Apps For Business
£7.20
PER USER/MONTH
Best for businesses that need Office apps plus cloud file storage and sharing on PC or Mac or mobile. Business email not included.

Desktop Apps included:
Microsoft Outlook
Microsoft Word
Microsoft Excel
Microsoft PowerPoint
Microsoft Publisher (PC only)
Microsoft Access (PC only)
Services included:
Microsoft 365
Business Standard
£8.50
PER USER/MONTH
Best for businesses that need business email - including Office apps and other business services on PC or Mac or mobile.

Desktop Apps included:
Microsoft Outlook
Microsoft Word
Microsoft Excel
Microsoft PowerPoint
Microsoft Publisher (PC only)
Microsoft Access (PC only)
Services included:
Exchange
Microsoft OneDrive
Microsoft SharePoint
Microsoft Teams