Life after lockdown

Will you be ready to go?
Do you have concerns about a return to office life? Or maybe your line and broadband connection isn't up to scratch and could benefit from our remote testing service? Get ready for life after lockdown with the right solution to suite office and remote workers alike.
Call us now on 0330 024 2000.
We're here to help!
A return to work is imminent for many employees as lockdown restrictions begin to ease across the globe.
It's a welcome move for businesses that have struggled with the disruption of remote working, social isolation and travel embargoes.
During this transition period of adjusting to the new 'normal', we want to do everything we can to support our customers with their 'Return to Work' strategy, allay any concerns and see how Focus Group hardware and services could help your business through these difficult times. We want to deliver total peace of mind in your businesses life after lockdown.
To help us assess what is best for your business, we have compiled a short questionnaire to fully understand your needs. This takes just a few minutes to complete and we guarantee you'll benefit from our expertise and unrivalled industry knowledge – from telephony to IT, we've got you covered!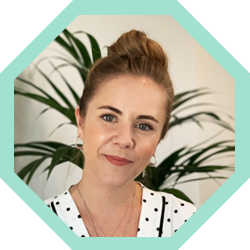 Get in touch
Our experts are here to help. Give us a call on 0330 024 2000 or request a call back and our team will take care of everything you need.
Is your telephony system still working optimally? Or has its performance suffered as result of power outages during your absence from the office?
We have created a simple guide to help assess your office equipment for life after lockdown, with common trouble-shooting scenarios and how to overcome them. Whether your system is hosted or PBX, our guide will support you through any issues with advice and videos, as well as a link to our YouTube Channel for assistance with our Horizon hosted voice product.
Concerned around line and broadband stability paired with Openreach availability upon return?
We have created a Remote Health Check Support Team within Focus, whereby they can review your connection remotely to ensure the service is working and stable for life after lockdown. We do require that you attend your permanent place of working and ensure the router is connected. We can then complete full remote testing and provide a report for the connection.
If the support team identify any issues we will ensure this is reported out to Openreach promptly and provide updates throughout your ticket. There will potentially be delays in working with Openreach due to the demand, this will ensure you beat the rush and if you are supporting business critical services such as payment machines, the connection has been checked and are fully prepared for your return to work plans. If this service is of interest to you, please fill in the questionnaire above.