We can rapidly setup your business to enable your employees to work remotely, ensuring you stay connected, anytime, anywhere! Click here for more information.
The BT Openreach PSTN and ISDN 2025 Switch Off
Businesses in Salisbury and Mildenhall will be affected very soon. Discover powerful ISDN alternatives that will evolve your business.
Don't get left behind.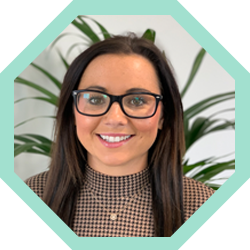 Get in touch
Our Voice experts are here to help. Give us a call on 0330 024 2003 or request a call back and our team will take care of everything you need.
Openreach withdrawel in Salisbury and Mildenhall
Openreach have begun trailing the withdrawal in two areas - Salisbury and Mildenhall, with the first starting as early as September 2019. The first exchange, in Salisbury, is the Openreach Full Fibre Trial and is the first of two Openreach Trial Exchanges, which will see full withdrawal of WLR and ISDN by December 2022. The second exchange is the Mildenhall Exchange which will see the first Single Order (SO) trial begin circa January 2020. This exchange will focus on a complete withdrawal of services by the December 2022 also, even if no fibre is available. Premises serviced by the Mildenhall Exchange will be replaced with SOGEA and SOTAP products and the communication provider will need to provide an over the top VoIP replacement service such as a hosted PBX system license or SIP Trunking.

Make sure your business is geared up for the change. Call Focus Group today on 0330 024 2003
ISDN and PSTN have had their day
These technologies have served their purpose, but no longer support businesses efficiently and cost-effectively in this fast-paced digital world that demands faster speeds and better connections.
It's time to move on, time to review your business telephone system, time to future-proof your revenue!
Don't panic. If your business still uses ISDN technology, we can help! We can migrate you to an alternative IP based telephone solution quickly and seamlessly.
Call our communication experts on 0330 024 2003 to explore your options.
Why should I upgrade?
Voice over IP (VoIP) technology is vastly superior in that it offers so many benefits, not least the capability to stay connected anytime, anywhere. This means your workforce are working smarter and faster, boosting your bottom line!
Other benefits include:
Cost benefits – there is no need for on-site equipment and you only pay for the users and calls made through internet lines

Easy set up and maintenance – everything is hosted in the cloud, with access at all times

Total flexibility – add or remove users, location doesn't matter!
Alternatives to ISDN
Focus Group has the solution no matter the size or type of your business. We offer a cloud-based phone system, the perfect alternative to ISDN – Focus Horizon is designed to transform your business communications and boost productivity. Equipping you with lower call costs, Horizon boasts features you can easily control, removes the cost and burden of maintenance or upgrades – and it grows as your business grows!
Cloud based phone systems
Get more and spend less with cloud based control! A system hosted in the cloud offers more flexibility on call management and less outlay on hardware and maintenance.
Benefits include:
Features you can easily control

Empower your staff with 'one number anywhere'

An on-demand service with no hidden costs

Lower call costs

Enables flexible working

Number choice

A business continuity solution
On-premise phone systems
SIP trunking also provides an IP based alternative to traditional ISDN phone line, connecting existing on-premise PBX equipment to the internet.
Benefits include:
Lower call costs

Increased flexibility

Compatibility with all leading IP PBX brands

Ability to scale up, or down, as required.
Whatever your requirements, Focus Group have the solution!
Call our telephony specialists today on 0330 024 2003 to discuss which phone system is right for your business.