Internet of Things & Machine to Machine Solutions
With the Internet of Things (IoT) and Machine to Machine (M2M) integral in the future of communication technology, it has never been more important to unite hardware, software and security solutions to provide valuable insights from devices and data to achieve your businesses goals and ambitions. Focus Group can delivery a digital transformation for your business with our bespoke mobile managed data solutions tailored to your businesses needs.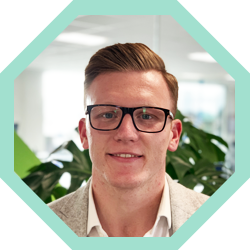 Get in touch
Our Mobile experts are here to help. Give us a call on 0330 024 2002 or request a call back and our team will take care of everything you need.
Do you need expert guidance on your communications and connectivity needs? Call Focus Group's mobile managed data consultants on 0330 024 2002.
IoT gives enterprise organisations the opportunity to unlock efficiencies and unleash innovation. With the right connectivity solution from Focus Group, every IoT device can be managed and secured, enabling global, seamless connectivity across multiple device types, protocols, networks and regions. The data collected is invaluable, delivering insights into assets, people and places across the industrial environment.
We also deliver tailored, end-to-end, managed M2M connectivity services to help your organisation achieve automated lifecycle management, real-time diagnostics, rule driven automation, data analytics, rate plan management, inventory management and access.
Mobile Managed Data and Machine to Machine solutions
Capable of deployments of any scale, our mobile managed data or M2M connectivity services are capable of revolutionising a business through the monitoring and managing of its machines or equipment remotely. IoT then takes this to the next level by facilitating asset tracking and management thus creating a business communication community with smart capabilities.
Call Focus Group today for a tailored quote on
0330 024 2002