Employee Monitoring Software

Teramind Starter
Helping remote teams work better together, safely and securely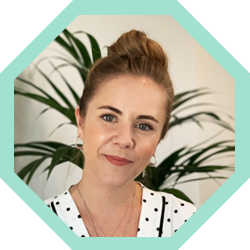 Get in touch
Our IT experts are here to help. Give us a call on 0330 024 2004 or request a call back and our team will take care of everything you need.
Worried about your remote workforce falling foul of security threats? Keen to drive up productivity and employee engagement? We have the solution…
For more information please call our business specialists on 0330 024 2004.
NEED SOME ADVICE?
Let us call you back
Teramind is a feature-rich employee remote monitoring tool, which delivers a cost-effective solution for businesses of all sizes and sectors. Features include:
Real-time employee monitoring
All activity is visible across websites, applications and social media, etc. The date captured can be filtered for individuals or departments, with real-time alerts and trend reports.
Detect and protect
Apply behaviour-based rules to prevent the download of files and attachments from risky websites.
Employee privacy and adjustable tracking
Adjust which employees you wish to remotely monitor, when and for how long.
Boost employee productivity
Use workforce rules to track active vs inactive use of time to implement better processes and customer service.
Monitor privileged users for extra security
Create rules to notify authorities of any suspicious user activity, such as unscheduled login or access to system configuration, etc.
Audit security incidents
System logs and session reports for any security event to trace the source and cause of any security incident.
Industry Statistics Prove the Need for Employee Monitoring
Colluding Employees are the Sources of Insider Threats
According to the Community Emergency Response Team, the main reasons for insider caused incidents are collusion from employees and third-parties.

48.3%
Insider-Insider Collusion
16.75%
Insider-Outsider Collusion
Employee Privilege Puts Sensitive Data at Risk
According to a survey of 400,000 member online by Cybersecurity Insiders published on The Insider Threat 2018 report.

37%
Excess Privilege
34%
Increased Amount of Sensitive Data
Employees are a Major Security Concern
Businesses agree employees are their biggest weakness in IT security - according to Kaspersky Lab and B2B International study of over 5,000 businesses.

52%
of Businesses Agree Employees are Biggest Risk
Many Employees Spend Unproductive Time at Work
According to FinancesOnline, 64% of employees use non-work related worksites every day and 85% of employees use their email for personal reasons.

64%
Browse Unproductive Sites
85%
Use Email for Personal Tasks
Teramind UAM product overview
Teramind UAM provides a comprehensive employee monitoring platform, providing user activity monitoring (UAM), user entity behaviour analytics (UEBA), audit and forensics capabilities, while accommodating for data privacy requirements.
Get in touch today!
Whatever your industry, let Focus Group help you drive up productivity and safeguard your data, with this award-winning platform designed to detect, record and prevent malicious user behaviours' while providing an added boost to overall business efficiency.
Call us NOW on 0330 024 2004 and speak with one of our specialists.